Disney Plus and the art of starting over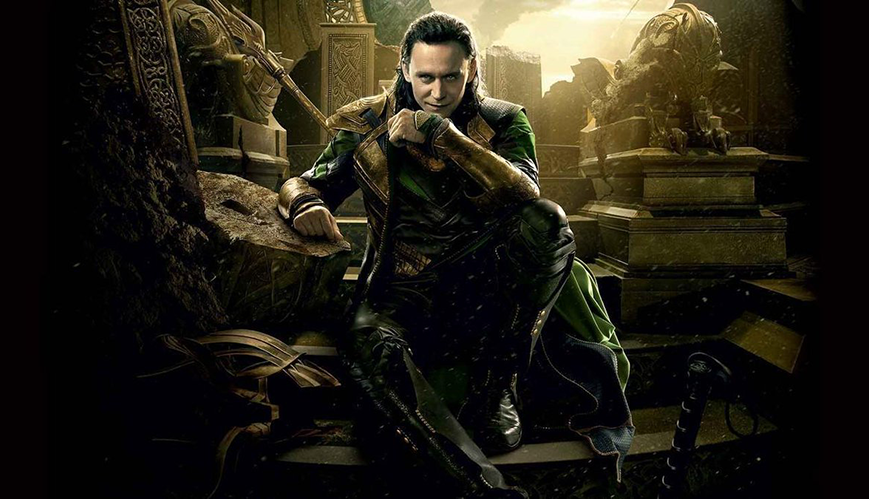 Disney Plus and the art of starting over
12 June 2021
The live-action show Loki is the latest offering from Marvel on the streaming service Disney Plus. But look a little deeper, and you realise it, and much Disney Plus content offers us a life lesson about second chances.
By Jessica Morris
What would you do if you had the chance to rewrite your life? That is the question Disney Plus asks us in its live-action Marvel series Loki.
Tom Hiddleston (left) is back as Norsk god Loki in the new live-action series from Marvel. In the self-titled series, Loki is given a chance to rewrite his past by Mobius (right), played by Owen Wilson.
The third live-action series in Marvel's endeavour to explore the timeline after Thanos won – then failed – in Avengers: End Game, Loki asks us to suspend our beliefs for a second and wonder, "What would happen if the character of Loki had a second chance?"
It's a fair statement, given (spoiler) Loki, the beloved Norsk god of mischief, was crushed minutes into Avengers: Infinity War. Yet fans were given fresh hope for the infamous brother of Thor when a new time-variant was created in the End Game. Put most basically, Loki of 2012 was given a chance to rewrite his story, and instead of living out the events of the following decade, he transported himself into ... well, who knows?
It all sounds very complex for people unfamiliar with the Marvel cinematic universe. And, as people tune in for the debut episode of Loki this weekend, it will undoubtedly be as mind-bending and surprising as the character itself.
Yet, as we go on another unbelievable adventure with a superhero (or villain – the title is still up for grabs), it brings to light the arc of redemption Disney Plus has woven since the streaming service launched in 2019.
I was one of many millions of Disney fans to click 'subscribe' as soon as the clock struck midnight on the release of Disney Plus. And I was richly rewarded with hundreds of hours of nostalgic content, old Mickey Mouse cartoons and access to more superhero movies than I can possibly consume.
A fresh wave of hope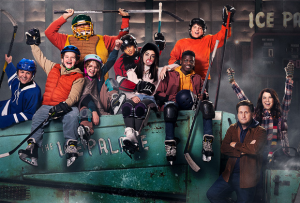 In Mighty Ducks: Game Changers, the reboot of the 1990s movie trilogy, peewee hockey coach Gordon Bombay (Emilio Estevez, second from right) is given fresh hope when single mother Alex Morrow (Lauren Graham, right) decides to start her own hockey team.
Come 2021, though, and the world doesn't just need nostalgia. It needs a fresh wave of hope. As we continue to deal with COVID-19, and the long-term effects of natural disasters, economic struggle, marriage breakdowns and illness, people need to believe that we can start again.
Sure, Loki gives us the hyper-fantasised version of that hope. None of us can go back in time and rewrite our decisions or action. But Disney Plus has given us plenty of other content that reminds us we do have some control over what we do next.
Take the reboot of The Mighty Ducks: Games Changers. As an avid fan of the 1991 cinematic masterpiece about peewee hockey, I was ecstatic when Disney announced the series set 25 years after the trilogy, showing that no one is beyond a second, third or fourth chance.
After all, isn't it divorced single mother Alex Morrow (Lauren Graham) who takes the initiative to start a new peewee hockey team when her son is booted from the now cruel Ducks hockey dynasty? And in her courage to start again, she finds a disillusioned Gordon Bombay (Emilio Estevez) and convinces him to become a coach again. It appears that even though Bombay was given his redemption arc 30 years ago when a group of kid hockey players helped him to overcome his ego-alcohol fuelled ways, he is allowed to have another chance at happiness.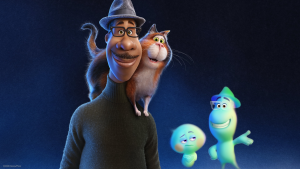 The Disney Pixar animation Soul gives us a family-friendly take on life before and after death.  
Or we could consider Soul – the award-winning Disney Pixar movie, where jazz-loving music teacher Joe Gardner (voiced by Jaime Foxx) dies, and his soul desperately looks for a way to return to its body so he can live his dream. The cute, tear-jerker of a film asks us to re-evaluate our own lives. And as Joe goes on a journey to get his 'Earth Pass' from 22 (voiced by Tina Fey), a misfit soul who has never lived, he learns that his purpose isn't about living his own dreams – it's about giving others joy.
Modern-day redemption
And if we want to discuss redemption in a modern-day context, then look no further than Marvel's The Falcon and The Winter Soldier. A spin-off of the Captain America movies, we watched Sam Wilson (Anthony Mackie) and Bucky Barnes (Sebastian Stan) team up to save the world from an extremist organisation made of people who have been displaced in a global refugee crisis.
The chaos and terror depicted in the espionage buddy-comedy mirrors much of what we see in a COVID-19 world. But rather than just highlighting the complexities of their unlikely friendship, it reinforces that personal and cultural change can only happen when we confront systemic pain and evil.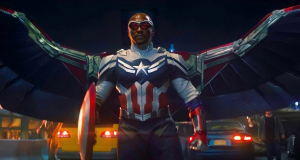 Anthony Mackie acts as a superhero side-kick turned frontman in The Falcon and The Winter Soldier, slowly taking on the mantle of Captain America.
For Bucky, this exists as severe PTSD, depression and anger. And for Sam, we witness this as he wrestles with the mantle of 'Captain America' – a title he refuses, deeming himself unworthy until he meets veteran Isaiah Bradley who was experimented on as a super-soldier during World War Two due to being a black man. Sam chooses to change culture by becoming Captain America – the first black man to do so. And in doing so, it asks us to address the systemic inequality in our own hearts and world.
New creation
God promises us a new thing multiple times in the Bible. Proclamations that he will make 'a way in the wilderness, and streams in the waste land' (Isaiah 43:19), have been lifeboats for me. But when our resilience is so low and tragedy keeps occurring, I find it harder to believe that another chance is around the corner. Can we make it through the darkness?
Yes, we can. Because while Disney Plus encourages us with movies and TV shows about characters rewriting their stories, Christ modelled this to us in the way he lived, died and rose again. The Bible verse from 2 Corinthians 5 tells us that, "If anyone is in Christ, he is a new creation." That means that each of us has a chance to rewrite our story. And when Christ is writing our story, we always have fresh hope. We have to take what is in our hands, give it to him, and say, "What's next?"
Loki (M), The Mighty Ducks: Game Changers (PG), Soul (PG) and The Falcon and The Winter Soldier (M) are all streaming now on Disney Plus.