Doctor Strange and the true test of power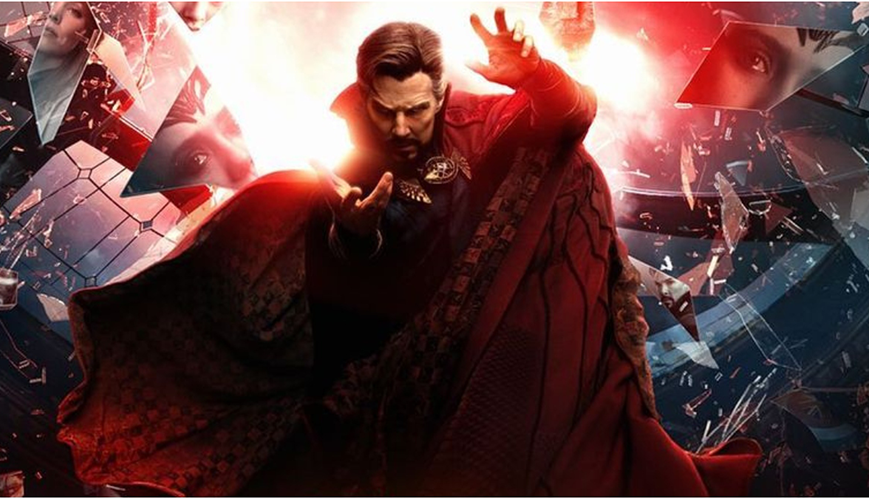 Doctor Strange and the true test of power
21 May 2022
We all have power – and in Doctor Strange in the Multiverse of Madness, we are reminded that what we do with our power and pain has eternal consequences.
By Jessica Morris
How much power does each human contain? Multitudes, according to the new instalment of the Marvel Cinematic Universe, Doctor Strange in the Multiverse of Madness. And whether we see it as magic or free choice, our power has consequences. Just ask Doctor Strange, aka Benedict Cumberbatch, the smart-alec surgeon who we first met in 2016 after he lost the use of his hands in a tragic accident and learned to harness the mystic arts. Naturally (or supernaturally?), he became a superhero, complete with a cape.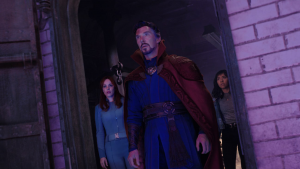 Doctor Strange's on-again-off-again love interest Christine Palmer (Rachel McAdams, left) and new protege America Chavez (Xochitl Gomez, right) help the superhero to navigate the multiverse with integrity.
Over the years, we have learned to love Doctor Strange and his strange litany of wisdom and power. But The Multiverse of Madness is more than just a sequel in this curious hero's journey – it is an exploration of what happens when time, space and pain unravel in and around humans. And whether you want to think of this metaphorically or literally, that means this film isn't for the faint of heart – with decades of comic-book history and more than 20 films before this Doctor Strange epic, those who want a surface-level action flick are better to retire to Phase One films, when Iron Man and Captain American lived their origin stories.
Instead, Doctor Strange in the Multiverse of Madness is the most distinctive version of sci-fi horror we have seen Marvel release to date. This is partially due to the work of Scott Derrickson, a Christian man who executive produced this after directing the original film. And while he stepped back from the directorial role in this film due to creative differences, the reference to the supernatural is still there. Suitably, though, there is a deeper maturity to The Multiverse of Madness. After all, the characters have survived a global apocalypse thanks to the titan Thanos, and survivors are now living with trauma. So, too, in the real world, we are living through a global pandemic. And there is a pervading sense of deep loss that crosses the screen. This drives the narrative of pain and power forward, curiously making the concept of a multiverse (an infinite number of universes), which Doctor Strange and newcomer America Chavez (Xochitl Gomez from The Baby-Sitters Club) traverse, much more plausible.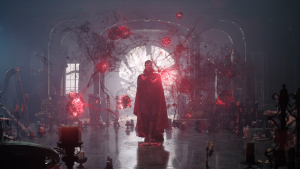 Doctor Strange explores infinite universes and realities to stop evil in The Multiverse of Madness.
It's near impossible to review The Multiverse of Madness without spoilers – Marvel has mastered the art of surprising even the most die-hard fans. And within the first five minutes, anything we thought we knew about Strange, the multiverse, and Avenger Wanda Maximoff (Elizabeth Olsen) is flipped on its head. That being said, viewing the original Doctor Strange film, Avengers: End Game, and the Disney Plus Series Wanda Vision are fundamental to truly understanding this story. Without them, all you see is a shallow and morbid saga about an evil force trying to capture a magical child while a sorcerer and the kid jump through universes to evade said force.
Back viewing teaches us that these characters possess a lifetime of stories, destroyed dreams and tragedy that shape their current choices. And instead of an airtight depiction of what is right and wrong, we see heartbroken humans make choices that have eternal consequences. Most characters have a front seat to the side effects of these choices before making them – access to infinite versions of yourself means you see the best and worst of you. In the end, each character must choose whether they will let their trauma harm the people around them. In doing so, they harness their power – ranging from mystical forces to witchcraft – and find that each physical act has accompanying repercussions in the supernatural.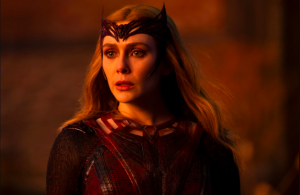 Elizabeth Olsen portrays beloved Avenger Scarlett Witch with immaculate ferocity, showing how grief and trauma can influence how a person uses their power.
Demons, zombies, new superheroes, and cameos from the old – Doctor Strange in the Multiverse of Madness will not disappoint. But it will force you to see that every human has some agency in how they address their own pain. That is our power – our ability to choose how we think and act, irrespective of what tragedy or oppression we may go through. This film doesn't touch on the nuance of this in terms of race, class, identity or economics, but the core value is there.
As children of God, we have access to the Holy Spirit – God himself living in us, who supernaturally enables us to work through our pain, make wise decisions and act according to the fruits of the Spirit. Towards the end of the film, Doctor Strange speaks words of life to upcoming hero America Chavez and says, "Own your power." Perhaps we, too, can own our power and, with the leading of the Holy Spirit, become blazing conduits of Christ rather than superheroes or villains in capes who have to live with eternal pain.
Doctor Strange in the Multiverse of Madness is rated M15+ for violence, themes, scary scenes and language. It is showing in theatres across the country.