Film review: Never, Rarely, Sometimes, Always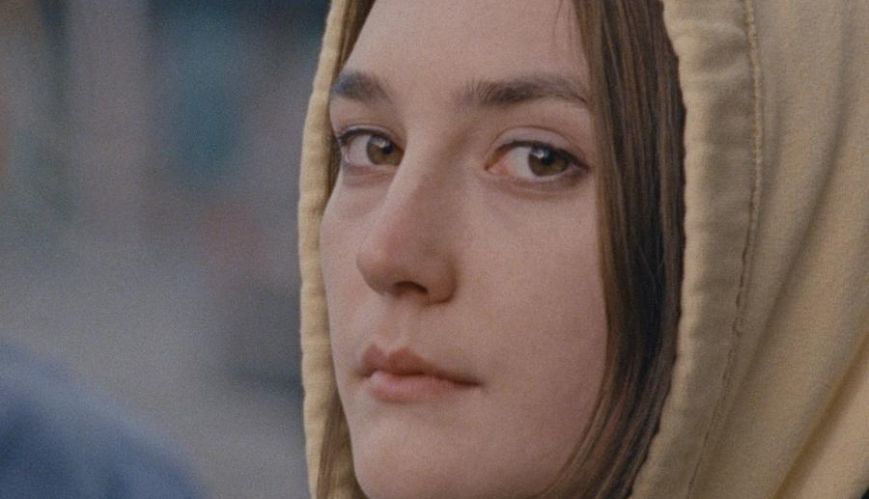 Film review: Never, Rarely, Sometimes, Always
9 January 2021
'Never, Rarely, Sometimes, Always' in a film about abortion.
By Mark Hadley
RATING: MA15+
DISTRIBUTOR: Universal Pictures
No one will be happy about the way their 'team' is represented in this film, and maybe that is exactly what is needed in a film about abortion. Never, Rarely, Sometimes, Always is as uncomfortable to watch as the truths it presents, and both the Pro-Choice and Pro-Life camps can expect to come away with bruises.
The film tells the story of Autumn, played by Sidney Flanigan, an angry 17-year-old competing in a high school talent quest. Her song lyrics include: "He makes me do things I don't want to do. He's got the power of love over me." – and we're led to believe that whoever 'he' is, he has something to do with Autumn's swelling belly.
After visiting the women's clinic in her small town, Autumn comes to the realisation that her moods and nausea might not be the result of her period – rather, the lack of it. She learns she is 10 weeks pregnant. This is not the happiest news and Autumn begins scouring the internet for abortion services and even self-induced methods. Abortion is not legal in Pennsylvania, yet Autumn knows she is not ready for a child. When Autumn confides in her cousin Skylar (Talia Ryder), the two set off on a bus to New York in the hope of finding a medical solution.
Never, Rarely, Sometimes, Always is definitely a woman's story in equal parts sad, fearful and harrowing. Autumn and Skylar have many reasons to be suspicious of men, from the manager at their supermarket jobs to Autumn's own stepfather. Even the assistance of the fresh-faced teen they meet in New York comes at a price – a prolonged kiss and a play to his vanity for the cash they need. Yet the forces that do Autumn the most harm are both side of the abortion debate.
The women's clinic is run by motherly figures who want to do everything they can to assist Autumn. They diagnose her condition and organise. As Autumn lays on the examination table, the nurse shows her a screen. "This is your beautiful baby," she says. "And this is the most magical sound you will ever hear." It is the rapid thud of a heartbeat. Autumn turns away, tears in her eyes.
However, when the young girl appears to be 'abortion minded', the motherly receptionist shows her a video that contains the 'violent truth' of the 'murder' perpetrated in the name of terminating a pregnancy.
So much for the Pro-Life camp. When Autumn arrives in Brooklyn, she meets the champions of Pro-Choice.
The staff of the abortion clinic are similarly caring, though closer to Autumn in age. They offer to meet her practical needs, like having nowhere to sleep in New York. They also establish that Autumn has been ineptly diagnosed and is actually much closer to 16 weeks. They are clearly much more aware, too, of the emotional struggle Autumn is going through. However, their language is so clinical at times and so bound by legal restrictions that it causes its own kind of pain.
This is Autumn's trial and a powerful one at that. It is certain to leave you wishing you could physically enter the film and offer assistance. It is also just as certainly Autumn's tale. So, we should not be surprised to see that one voice is conspicuously absent.
Never, Rarely, Sometimes, Always has nothing to say from the foetus' perspective except for that heartbeat. Even as our sympathy rightly grows for Autumn, it is clear there is another whose needs are being silenced. It reminded me strongly of God's role in this sad, gritty drama. The God of the universe, the Bible assures us, is the protector of the defenceless: "A father to the fatherless, a defender of widows, is God in his holy dwelling."
This certainly includes Autumn, who has been taken advantage of and spends the film in a tug of war for her soul. As the film finishes, we're left convinced the only thing she feels positively about is freedom from her situation. Yet God's eyes must also be resting on her swollen belly. The verse above makes it clear God will not fail to hold those accountable who abuse the weak. Consequently, we should fail to help the helpless, regardless of whether or not they hold our opinion. To do so would be to invite God's judgement.
As far as Never, Rarely, Sometimes, Always is concerned, it seems we're meant to speak out for struggling women like Autumn. She and many like her need not just our assistance but our empathy, regardless of which side of the debate we hail from. However, the only voice the foetus has in this tragedy is a heartbeat. Maybe that's something worth thinking on too.