Book Review: In the Master's Hands by Robert Street
Book Review: In the Master's Hands by Robert Street
17 January 2017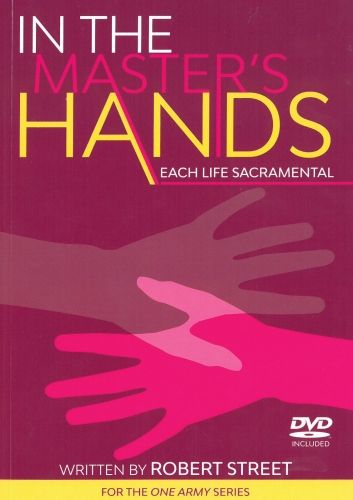 In the Master's Hands book and DVD, by Robert Street, convey what the Army sees as essential, or not so essential, in its Christian faith and practice.
They show how the Army places the highest value on each person's relationship with Jesus Christ, and focus on the Army's aim of putting itself and its people in God's hands for blessing and service.
While In the Master's Hands looks at what it means to be a Salvationist, it also reflects on the place and use of specific ceremonies, observances or sacraments in the Church as a whole – some of which have caused both unity and division down through the centuries.
Extracts from the book script are provided at the end of each chapter for group or individual reflection. Suggestions for personal response are also offered and related Scripture readings are given under each heading.
The accompanying DVD is also available online – together with the full series of One Army resource teaching materials at salvationarmy.org/onearmy.
In the Master's Hands can be purchased from Salvationist Supplies: thetrade.salvos.org.au or phone (02) 9466 3257.