Living Hope documentary
Living Hope documentary
17 May 2017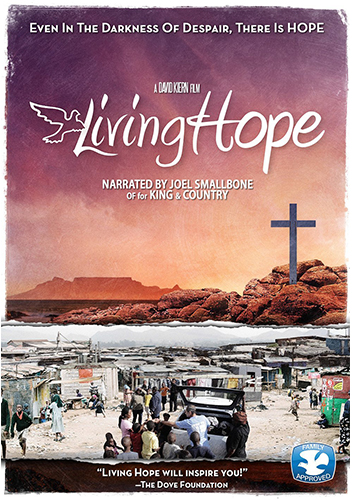 If you are looking for your purpose in life, Living Hope is an inspiring feature-length documentary that will remind you our God is in control.
Set in Cape Town, South Africa, where 44 per cent of the community had AIDS and drug and alcoholism were wreaking havoc, it tells the story of a local church and its community hospice where God's miracles became evident.
Beginning in the 1990s when US President George Bush implemented the Emergency Plan for Aids Relief in Africa, Living Hope submitted a request for support.
In its submission it made it abundantly clear that "Living Hope seeks to reach people for Jesus Christ".
Living Hope was the only church-based organisation to receive funds from the US government and was told it received it because its "integrity shined through".
About 1.7 million lives were saved through the church's actions.
Narrated by Grammy award-winning musician Joel Smallbone of For King & Country, this doco is well worth your time.
Living Hope is available on DVD from Koorong for $19.99.
Watch a trailer of the Living Hope documentary.