Magazine Review: Soul Tread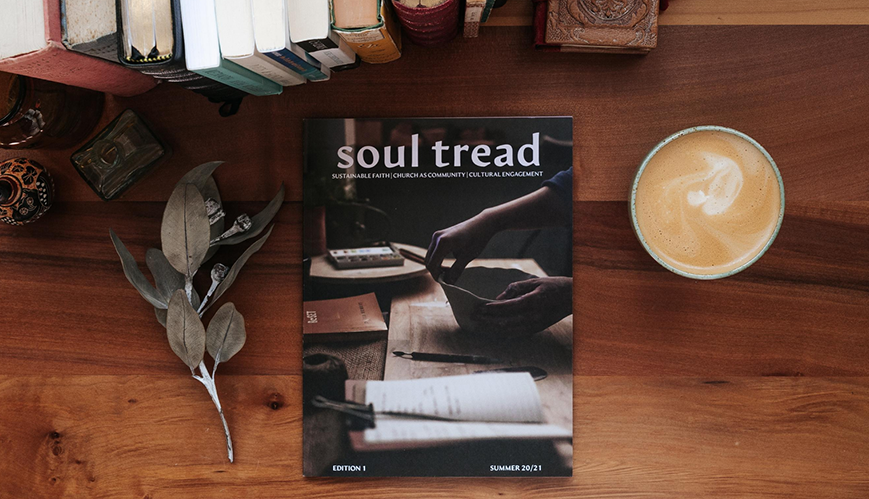 Magazine Review: Soul Tread
28 August 2021
Soul Tread is the new quarterly faith magazine for book nerds, creative folk, and recovering screen addicts. And it's created and printed in Australia.
Reviewed by Jessica Morris
When I studied journalism, my lecturers would say, "print is dead!" But it won't die on the watch of the Christian creatives who run Soul Tread magazine.
Only a few editions in, this homegrown publication was created through a crowd-funding campaign, promising that Soul Tread would provide a rich, diverse and authentic look at Christian living in Australia.
I'm happy to say that Soul Tread delivers. Not only is it aesthetically pleasing and beautiful to crack open (how I miss that with digital media), but the variety of contents actually enriches your spiritual life by addressing sustainable faith, church as a community and cultural engagement. And, every issue opens by recognising the variety of lands its content was created upon, showing an awareness and respect for Aboriginal and Torres Strait Islander peoples and their cultures.
In one issue, they will profile a creative about how using textiles and wood helps them experience God; in another they will highlight the ministry a couple have by running a coffee shop. Reviews on liturgical planners and rewarding Christian books complement the reader's experience, and the editorial team is unafraid to explore nuanced areas of faith – like the pursuit of singleness and celibacy, living as an Australian Christian abroad, or how lockdown has shaped us.
With stunning artwork, photography and poetry all hand-selected by the editorial team, plus a monthly column by author Anna McGahan, Soul Tread is designed to get you away from your screen and actually encounter God. So grab a cuppa, turn off your phone, and have a read of this wonderful new magazine.
Soul Tread is published quarterly, and can be ordered online at https://soultreadmag.com/.