Movie Review: A Week Away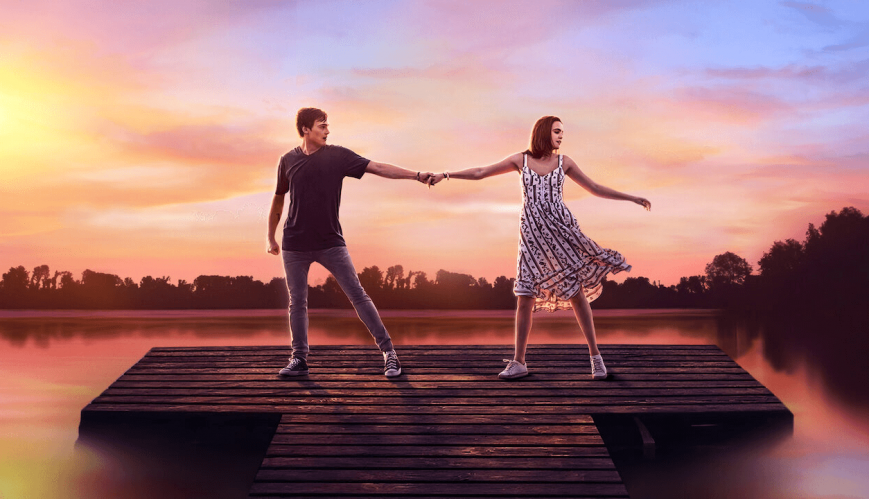 Movie Review: A Week Away
18 May 2021
Young stars Kevin Quinn and Bailee Madison navgate the highs and lows of a youth camp romance in the faith-based Netflix film A Week Away.
Reviewed by Jessica Morris
Christian films are known for their cliches, low-budget production and basically being a watered-down version of good art. When it comes to the musical A Week Away, an unashamedly Christian coming-of-age flick on Netflix, the quirks of Christian film (and culture) are still definitely on display. But they are delivered with so much heart and talent, you can't help but smile.
A young up-and-coming cast sings classic Christian tunes with the energy we all used to have on youth camps. Remember those days?
The premise of A Week Away is relatable for anyone who grew up in the church – a group of teens are whisked away to youth camp for a week, where they experience the joy of faith, fellowship and fun.
Naturally, a lot of things can happen in a week. Worship songs (and dancing) abound, war games are necessary, and there's plenty of "come to Jesus" moments. But it's the believability of lead actors Bailee Madison (Once Upon A Time) and Kevin Quinn (Disney Channel) that sets the film apart from the rest of the genre.
Madison carries herself as Avery, the stereotypical Jesus-loving church girl who isn't afraid to show grit, determination and grief. And Quinn steps confidently into the trope of the orphaned teen who goes to church camp instead of juvenile detention (push believability aside for a moment). Yet his angst about being surrounded by "Jesus freaks", and need to impress Madison's character echoes many a lovestruck camper.
Their romance sets the course for A Week Away, and it is the wonderfully nostalgic musical numbers that make it a great family film. Classic Christian tunes from Steven Curtis Chapman and Amy Grant are covered (along with cameos from the stars), and the young cast gives fresh energy to 'God's Big House', by Audio Adrenaline.
Throw in a few original numbers akin to High School Musical, and tweens and 90s church kids will love this film. Not to mention that the cast's mash-up of Rich Mullins' 'Awesome God', and For King & Country's 'God Only Knows' will make you teary.
Make no mistake, A Week Away is full of Christian cliches and tropes – but it's done with so much intentionality and joy that you can't help but celebrate the good parts of the 'good old days', when youth camps were the highlight of our year.
A Week Away is streaming now on Netflix.