Movie Review: Black Widow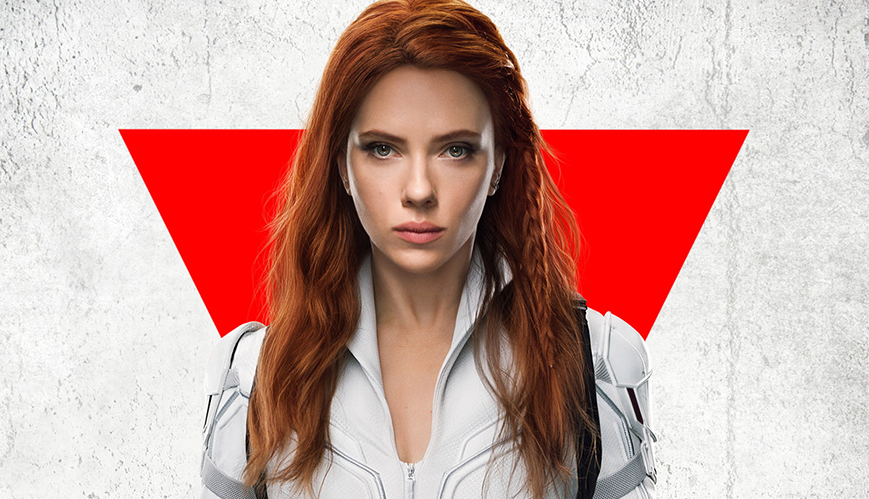 Movie Review: Black Widow
13 July 2021
At long last, Marvel delivers a film dedicated to Black Widow – the mysterious anti-hero and original Avenger played by Scarlett Johansson.
Reviewed by Jessica Morris
After 13 years, we are overdue for a Marvel superhero film devoted to a fierce female. Enter Black Widow, the hero alias of Natasha Romanov, the super-spy and an original Avenger who has saved the world countless times. Granted, it took her heroic end in Marvel's End Game to finally put her in the limelight, but from start to finish, Black Widow does her spirit justice.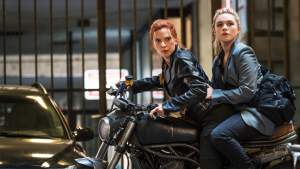 Scarlett Johansson (left) is formidable as superhero Black Widow, her first lead Marvel film. And Florence Pugh (right) provides much-needed tension and wit as her 'sister' and fellow former Black Widow Helena.
While we have seen a lot of Black Widow (aka Scarlett Johansson) in action over the past years, her backstory is as mysterious as the character itself. But this is more than an origin story – it is her reckoning with a troubled past. A past where she was trafficked as a child to become a covert killer known as a Black Widow for the powerful Soviet Red Room, run by evil villain Dreykov.
Rather than just taking us through these events, it invites us to witness the character development of a strong female lead who lives with an overwhelming sense of guilt. In fact, chronologically, Black Widow takes place after the events of Captain America: Civil War, right before Thanos takes over the universe. And it gives us a window into this woman's inner strength and integrity while she lives as a fugitive.
The prevailing theme over this hero has always been Romanov's need to clear her ledger and atone for her sins. As Loki said in the first Avengers film, "it is dripping, bleeding red" from the decade-plus she spent killing people under the brainwashing of Dreykov. In some way, her choice to join the Avengers and save the world – ultimately sacrificing her life in End Game – revealed this constant battle within her.
Yet it's a disservice to the oft-minimised character and this film to purely focus on atonement for sins. Because as we witness young Natasha circa 1995 in Iowa, we realise she never had control over her life. Rather, she was trafficked before the age of six to become a Black Widow, undergoing inhumane brainwashing, physical training, and inheriting a mother (Black Widow Melina), father (super soldier Alexei), and sister Yelena to cover up a stealth mission to undermine American intelligence.
After breaking from her past, Black Widow has done everything in her power to steer clear of the Red Room, which she believes has fallen. Yet when her sister (played by the witty and powerful Florence Pugh) sends her a message, she returns to Budapest to help.
What ensues is a complex, action-packed and violent story. The duo realises Dreykov is now chemically altering victims' brains, a step up from the brainwashing experienced by Natasha. And they make it their mission to take down the Red Room once and for all. Meanwhile, the sisters – and later their villainous 'parents' – struggle relationally to make amends and must choose between family loyalty and decades devoted to a power-hungry pimp.
Essentially, Black Widow is the story about how a pimp trafficks young women to do his dirty work. Sure, the added elements of chemical mind control, super assassins and global warfare add an apocalyptic arc to the story. But at its crux, this film reveals the bloody truth about what human trafficking looks like between an innocent child, a manipulative, power-hungry broker, and the footmen who make it happen.
Is Black Widow a hero or a villain? That's a question Natasha Romanov can't even answer herself, but one thing is clear following this film – survivors of human trafficking are warriors. They are strong, brave, resilient, and, when equipped, able to lead a life of advantageous change. As the Black Widow, Natasha Romanov is the pinnacle of this. And by film's end, when 'widows' worldwide have the choice to be set free of their trafficker, we observe an even larger statement about the collective strength of this group of people in the world today.
Black Widow is rated M for moderate impact themes and violence. It is available at cinemas and to stream on Disney +.
JESSICA MORRIS IS A STAFF WRITER FOR OTHERS