Movie Review: Christmas Jars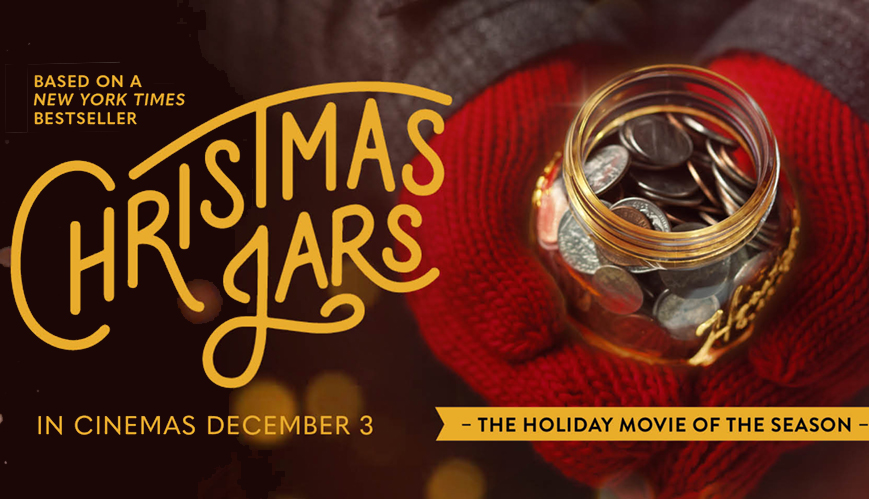 Movie Review: Christmas Jars
28 November 2020
Christmas Jars is full of the holiday spirit, mystery and a dash of romance – but its strength lies in its portrayal of a strong, female lead.
Reviewed by Jessica Morris
Nothing heralds in the holiday season more than a good Christmas movie – and Christmas Jars is just the sort of feel-good film that will exceed your expectations.
I'd like to think I'm an expert when it comes to watching Christmas films. Whether I'm watching classics like Home Alone, catching up on the latest Hallmark trope, or finding a random film on YouTube, I take it very seriously. So seriously that one year I watched 132 Christmas movies in the space of two months. Clearly, I lead a very exciting life.
Jeni Ross plays Hope Jensen, an aspiring journalist who has overcome personal tragedy.
All that to say, when I watched Christmas Jars – the faith-adjacent Christmas drama from Heritage Films (the same folks who gave us Same Kind of Different As Me) – I was surprised, in the best way. Because rather than giving us a cookie-cutter, white-holiday romance, where a woman needs a man to find the true spirit of Christmas, Christmas Jars dares to go deeper. Our lead character is Hope Jensen (Jeni Ross), an aspiring 22-year-old journalist who just lost her foster mother. With no family left (bar the community at a local diner where she was found as a baby) her Christmas looks even bleaker after her house is broken into.
And that's when the intrigue starts. Our determined lead finds a glass jar filled with cash at her front door, marked 'Christmas Jar'. And with no idea who left it, she embarks on her biggest news story to date – to reveal the giver of the Christmas Jars.
As Hope finds more out about the Christmas Jars, she learns that they have been left across the city anonymously for decades. And it results in a film that prioritises self-discovery and the importance of family beyond shallow tropes.
Her integrity and values are tested when she goes undercover to meet the mysterious Maxwell family, who are connected to the jars. And through the process, she refines her purpose as a journalist and as a young woman. Naturally, there's some good Christian romance in there too, but it's tastefully a footnote, showing that wholeness isn't based on the actions of others, but our own choices.
With a diverse cast and an exposé into betrayal and forgiveness, this film is almost as rare as Santa riding a unicorn. So while it's a great watch for the whole family, there's something deeper in there for the adults too.
The fact the film was based on a book of the same name by Jason F. Wright – which has inspired a world wide movement of 'Christmas Jars', really is just the icing on the Christmas cake.
For something a little different this Christmas, go and watch Christmas Jars. It's worth your time. Trust me, I'd know.
Christmas Jars is in cinemas from 3 December. 
Others has 10 passes to Christmas Jars to give away thanks to the team at Heritage Films! To enter, just email jessica.morris@salvationarmy.org.au by Tuesday, 1 December at midnight.