Movie review: Crazy Rich Asians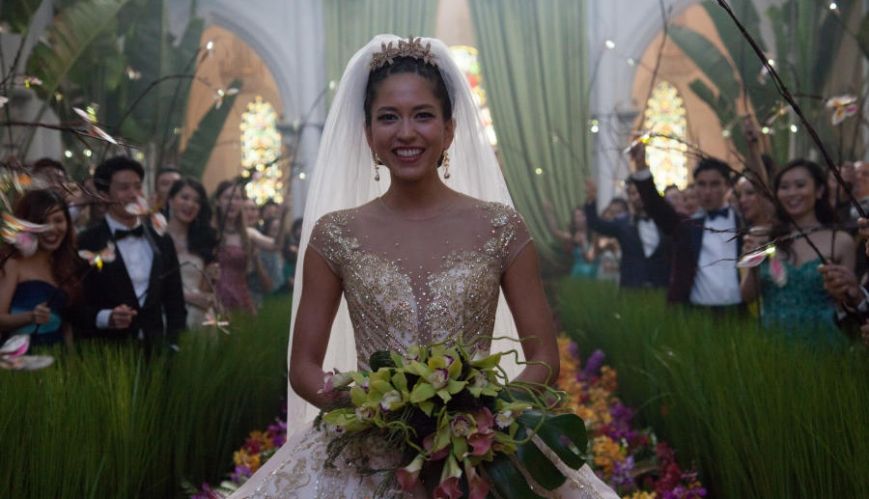 Movie review: Crazy Rich Asians
8 September 2018
Crazy Rich Asians tells the story of a a Chinese-American girl introduced to the excessive world of "old money" Singapore.
By Mark Hadley
How much does your wealth weigh on your opinion of someone?
The popular wisdom would reply, "Not at all!" However, a new film that enters the world of the elite rich suggests we need to be a little more honest about our attitudes to the "haves" and the "have nots".
Crazy Rich Asians is based on a best-selling novel that takes a Chinese-American girl and introduces her to the excessive world of "old money" Singapore.
Rachel Chu is a hard-working Asian girl who is invited to accompany her boyfriend, Nick, home for a friend's wedding. On arrival she realises that Nick is not simply financially "comfortable", but the heir to Singapore's wealthiest family.
Nick's mother, Eleanor, is far from pleased about her son's new world girlfriend. What ensues is a struggle between two strong-minded women over who will play the leading role in Nick's future. 
At one level, Crazy Rich Asians is another class-centred romantic comedy that could just as easily been set on New York's Upper East Side, or in London's Belgravia. But there's more on display here than extreme wealth.
Rachel and Eleanor represent two different ways of seeing the world. Rachel considers herself to be the classic Asian woman with nothing to fear from Nick's family. But when all is said and done, she is a product of a Western culture which places its ultimate value on fulfilling the passions of the individual.
Eleanor, however, is a traditional Chinese mother who sees her responsibility to equip her children to benefit the fortunes of the family as a whole. What emerges is a battle between Eastern and Western viewpoints.
It's easy to cheer Rachel on as she scores points against a world defined by wealth and tradition.
However, if I'm honest, it's hard not to admire the degree of luxury and opportunity Nick's family enjoys. In fact, it would be worth asking ourselves how our attitudes might change if we were to inadvertently discover a friend was a billionaire?
Money seems to convey both the freedom to choose and the power to act, two things that have been tempting the human heart since the Garden of Eden. It's no wonder then, the Bible warns: "The love of money is a root of all kinds of evil" (1 Timothy 6:10).
Money gives the impression of independence, but in a world where it's actually God who, "... owns the cattle on a thousand hills," (Psalm 50:10) that impression is an illusion.
Wealth is God's to disperse, and perhaps he does so to test the hearts of human beings. From that perspective, rich and poor alike are on an equal footing before the throne of God.
In the case of Crazy Rich Asians, our heroine does win through to an understanding that she is the match of any wealthy or traditional woman Nick's mother might propose – but for the wrong reasons.
The film simply sets aside tradition because it is an impediment to another Western idol. Eleanor concludes that her greatest goal shouldn't be her son's financial security or his place in the family, but his happiness.
The irony is, she is still setting her sights too low. Happiness is even harder to hold on to than the wealth her family has accumulated.
And the pity is Eleanor embraces this low standard despite entering the story at a women's Bible study, reading a passage about the only person who can guarantee peace now and forevermore: "Set your minds on things above, not on earthly things. For you died, and your life is now hidden with Christ in God. When Christ, who is your life, appears, then you also will appear with him in glory" (Colossians 3:1-4).
Crazy Rich Asians is rated PG and is now showing.