Movie review: Danger Close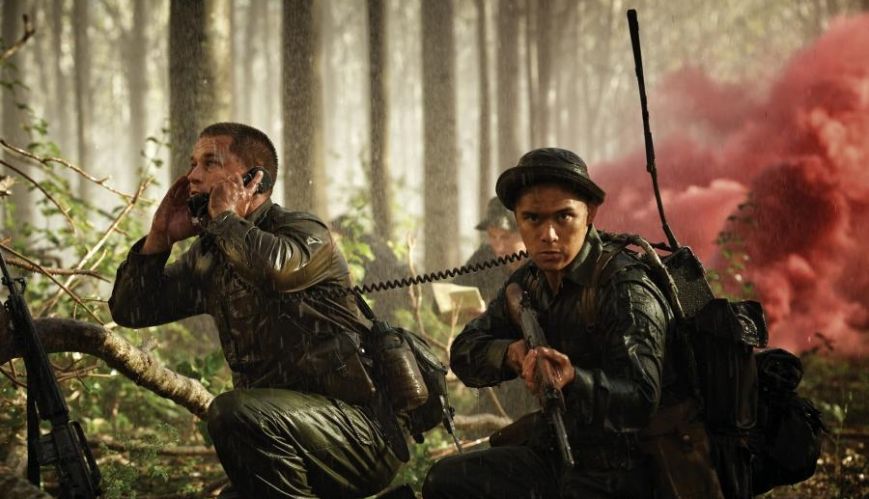 Movie review: Danger Close
10 August 2019
Danger Close will be released just before the 53rd anniversary of the legendary battle of Long Tan.
By Mark Hadley
Long Tan is arguably one of Australia's greatest military victories, and one of its least known.
The shame that cloaked much of our involvement in the Vietnam War also obscured moments of great heroism and self-sacrifice. 
New film Danger Close: The Battle of Long Tan will certainly raise that conflict's profile. It may also raise our awareness of how little control we have.
Danger Close will be released 10 days before the 53rd anniversary of that legendary battle. On 18 August 1966, elements of the 1st Australian Task Force entered an abandoned rubber plantation at Long Tan, in the South Vietnamese province of Phuoc Tuy.
There, the 108 Australians and New Zealanders encountered a force of North Vietnamese regulars and Viet Cong insurgents that could have been as large as 2500 men. Yet in the fire-fight that followed, only 17 lost their lives.
This survival story alone earns the Battle of Long Tan its reputation as one of the greatest triumphs in our military history. However, the new film that seeks to record this dramatic encounter is unlikely to enjoy similar success.
The moment the camera turns away from the action, the film falters. In Danger Close's most personal moments, the performances are wooden and unengaging.
The drama is also regularly telegraphed by simplistic lines and the lack of respect and authority among professional soldiers, even under stress, is hard to credit.
Having served in our defence forces, I came away wondering if the filmmakers had ever met a real-life sergeant. Danger Close is also a movie strangely out of time.
It lacks the sensitivity learned by recent generations to the essential equality of all races. The yellow peril rush screaming at the desperate Australians and New Zealanders like John Ford Indians attacking encircled wagons, and tumble to the ground just as ineffectually.
They are props, not people, and their easy dismissal undermines the all-embracing tragedy of war.
But if there's one thing Danger Close does get right, it's the undeniable fog of war. Tradition reports Napoleon Bonaparte telling his generals, "Be clear, be clear, be clear! Anything that can be misunderstood, will be misunderstood!"
Communication may have improved since the 19th century but the essential truth remains. No matter how good the technology, war contains so many variables, interacting at such speed, the outcome is regularly beyond human control.
This reality becomes as clear to the commanders in Danger Close as it was to the writer of Psalm 33: "No king is saved by the size of his army; no warrior escapes by his great strength. A horse is a vain hope for deliverance; despite all its great strength it cannot save" (Psalm 33:16-17).
Which you might think reduces every soldier's survival to a roll of the dice. Yet the same strategist who recognised this calamity millennia ago saw its solution too.
King David wrote, "Some trust in chariots and some in horses, but we trust in the name of the Lord our God" (Psalm 20:7). David knew he could stand firm in the face of any foe because the success of his struggle was decided by the God who determines the outcome of every calculation.
A relationship with him was worth more than any war machine. 'Chariots' were the armoured personnel carriers of David's day; at Long Tan, it was in fact APCs that saved the day.
Yet their arriving in the right place, at the right time, despite the human factors involved, was God's call, not some colonel's. When we realise where real power lies, we can rest as easy in a fox hole as we can in our beds.
Danger Close is rated M and is now showing.