Movie Review: DC League of Super-Pets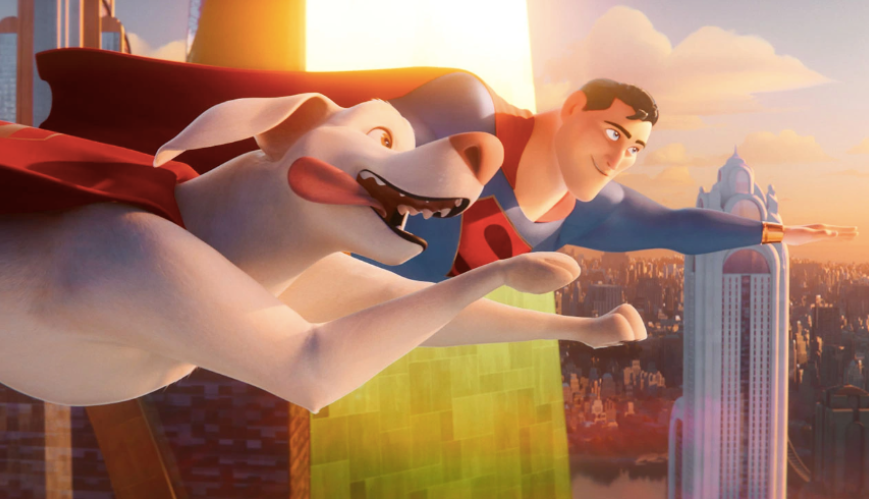 Movie Review: DC League of Super-Pets
20 September 2022
Superman and his trusty pet Krypto. Photo courtesy Warner Bros. Media.
Reviewed by Anthony Castle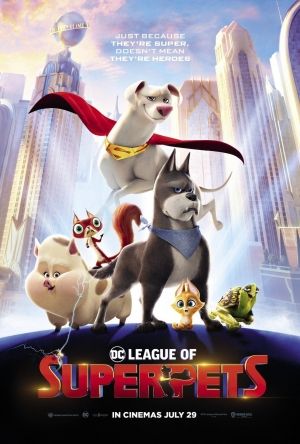 A dog is the Man of Steel's best friend until a marriage proposal and a supervillain threatens the happy little super-family.
Most superheroes start as orphans. Superman, Batman and Spider-Man all have origin stories where their families are taken from them, with an experience of loss at the beginning of their journeys. DC League of Super-Pets begins with such a moment, as baby Superman bids farewell to his parents from aboard his spaceship. As the planet Krypton self-destructs, the orphan infant is kept company by a puppy, Krypto, on his journey to Earth.
As the child grows into mild-mannered reporter Clark Kent, also Superman, the man and his dog become best friends. When Superman decides to propose to Lois Lane, however, Krypto begins to feel anxious about his place in the family. All the while, the villainous Lex Luthor hatches a scheme to gain newfound abilities and sets a trap for any heroes who would stand in his way.
Super-Pets is an animated superhero comedy film starring the talents of Dwayne Johnson as Krypto and Kevin Hart as Ace. Directed by Jared Stern, Super-Pets tells the story of Superman's super-powered pet as he works alongside a shelter dog's gang of unclaimed animals in a bid to rescue Earth's greatest superheroes.
Super-Pets pokes fun at the tropes of the superhero genre, filling its human and animal roles with an impressive cast of talent (if you've ever dreamed of what Keanu Reeves would sound like as Batman, then this is the film for you). As such, there are plenty of laughs and action beats to keep children and adults engaged. Super-Pets also relies on the history of DC superheroes in Warner Bros films, utilising design motifs from Richard Donner's Superman (the original superhero film), and Steve Jablonsky's score incorporates classic superhero themes written by John Williams and Danny Elfman.
Superheroes often begin as orphans, but the journey of Super-Pets is one that brings its characters together into families. As a film that occupies a crossover space for both animated films and superhero films, Super-Pets brings families together for an adventure that is a celebration of the superhero genre as much as a parody.
Super-Pets is rated PG and has some crude humour, language and violence. It is streaming now at cinemas across the country. 
ANTHONY CASTLE IS A STAFF WRITER FOR OTHERS.