Movie review: First Man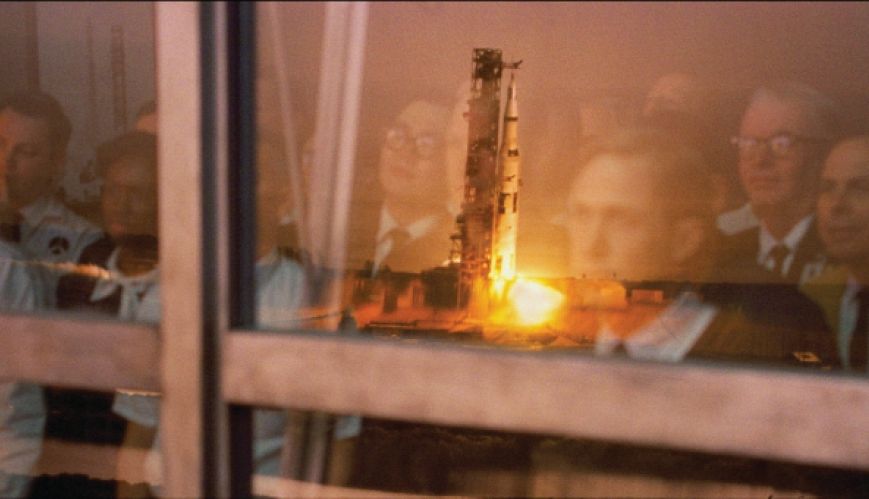 Movie review: First Man
12 October 2018
Apollo 11 was the historic spaceflight - launched 16 July, 1969 - that landed the first men on the moon. 
By Mark Hadley
First Man tells a story so epic, it has become part of human folklore.
Ryan Gosling stars as Neil Armstrong, the first man to walk on the moon, with the script drawing its inspiration from the astronaut's best-selling biography by James Hansen.
However, the film's particular focus is the personal journey Armstrong's family makes to reach that momentous day.
Accordingly, much of the film centres on the relationship between Armstrong and his wife Janet (Claire Foye).
Despite this intimate viewpoint, First Man cannot avoid the enormous significance the mission held for the human family.
Hansen's biography certainly captures the feeling that Armstrong was ascending into the heavens on behalf of all of us: "Landing on the moon was a shared global event that nearly all humankind felt transcended politics," he wrote.
Yet in its attempt to demonstrate the way the Apollo 11 moon landing united nations, First Man neglects a more personal divide for those involved, especially in the Armstrong household.
Neil's mother, Viola Armstrong, doesn't feature in the film, but she saw her son's achievements as a gift from a loving God.
"I survived this only by the grace of God," she said. "He must have been at my side constantly."
However, this was not a perspective that Armstrong shared. Hansen, the author of the only biography to be created with Armstrong's direct assistance and consent, describes the legendary astronaut as a man who rejected any effort to connect his achievement with faith.
As humble as he was, the best historical records present us with a man who saw no need to include God in his plans, or thank him for his achievements.
First Man is an awesome cinematic creation that will please many, but I can't help but contemplate it with some sadness.
The film ably brings out just how much scientists, engineers, administrators and astronauts had to overcome in order to achieve that, "... one small step for man, one giant leap for mankind".
Yet it fails to convey the God who gifted their necessary abilities, nor the truly miraculous confluence of personalities, circumstances and events that delivered their success – and there is a simple, regrettable reason for that.
The Bible describes every man and woman's natural state before God as so completely infiltrated by sin, that we are incapable of responding to, or even perceiving him, without the intervention of his Spirit: "As for you, you were dead in your transgressions and sins, in which you used to live when you followed the ways of this world ..." (Ephesians 2:1-2).
We are limited creatures who have forgotten the majesty of our Creator.
In the face of humanity taking its first step into the vast cosmos of wonder and possibility that God created, our souls are so calloused by rebellion that we see only our own abilities at work.
This is a tragedy so profound, it easily eclipses the triumph of the moon landing.
Yet there remains a greater gift within reach of our tiny hands.
If we bring them together in prayer, we can ask that God will not only help us to see him at work in our lives, but Jesus as our Saviour from a disaster more complete than any Apollo 11 faced.
First Man celebrates the life of a man who travelled into the heavens but may have missed Heaven itself.
No doubt, audiences will be stirred by Armstrong's dedication to his family and his goal.
But let his "one small step" lead you one step closer to the God who placed the moon beneath his feet. 
First Man is rated M and is now showing.