Movie Review: Home Sweet Home Alone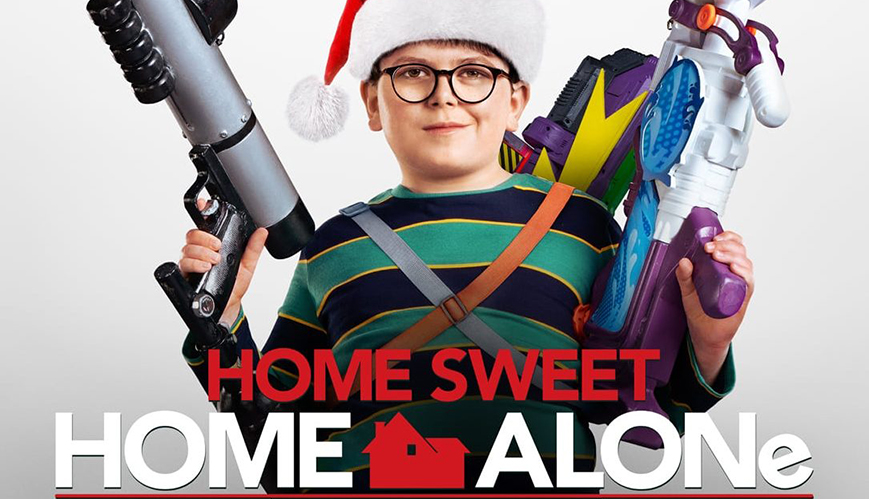 Movie Review: Home Sweet Home Alone
21 December 2021
Max Mercer (Archie Yates) is armed and ready to defend the family home after his mum accidentally left him home alone during a holiday.
Reviewed by Jessica Morris
Watching 10-year-old Macaulay Culkin outsmart two dim-witted thieves is a Christmas tradition – so much so that the 1990 blockbuster Home Alone spawned three more films. Now, if we're honest, most of us stopped watching the franchise once Culkin left New York.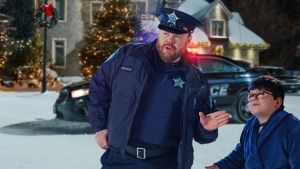 Thirty-one years after the original Home Alone film, Kevin McCallister's oldest brother Buzz (Devin Ratray, left) returns for Home Sweet Home Alone.
So 31 years later, do we really need a fifth Home Alone film? I'd argue yes ... because while Home Sweet Home Alone isn't iconic like its original counterpart, it broaches deeper themes the earlier films ignored.
Delightfully, Home Sweet Home Alone takes us back to the original McCallister abode. And while we still don't know how Kevin's dad paid for the monstrous house, three decades later it belongs to a family struggling to make ends meet. Forced to put their home on the market at Christmas time, parents Pam and Jeff McKenzie try to hide the impending sale from the kids.
Things turn when they realise an ugly family heirloom is worth $200,000, but there's a problem. You see, the heirloom has disappeared. And it looks like it was taken by an ambitious child named Max Mercer, who inspected the mansion with his mum during an open house.
Shenanigans follow when Jeff goes to the Mercer house to retrieve the heirloom, only to discover that the family is on holiday. Of course, Max was left home alone (finally). And while the McKenzies progressively do anything to break into the house, Max tasks himself with protecting his home from two 'thieves'.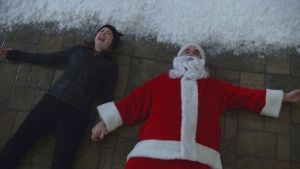 There's more than meets the eye to the burglars in Home Sweet Home Alone. Pam McKenzie (Ellie Kemper) and Jeff McKenzie (Rob Delaney) will go to any length to save their family home.
Home Sweet Home Alone isn't as fast-paced or naturally hilarious as the originals. But the decision to humanise the thieves – showing how poverty and desperation can affect a person's behaviour, is a noble decision. Sure, it's scary to watch two parents become caricatured villains, and you can quickly see how "Sin gives birth to sin, which gives birth to death". But when their walls fall down, and both adults and children speak honestly, they break the toxic cycles found in the original films. In doing so, this film addresses abandonment, fear, bullying, and poverty in a semi-relevant way.
With plenty of nostalgia peppered throughout the film, a cameo from the original, and callbacks to Home Alone that captures our hearts, this film is a solid choice over the Christmas holidays. Will it become a holiday classic? No. But it ties up some questionable loose ends from the originals, and we can be grateful for that.
Home Sweet Home Alone is streaming now on Disney Plus.