Movie review: The Promise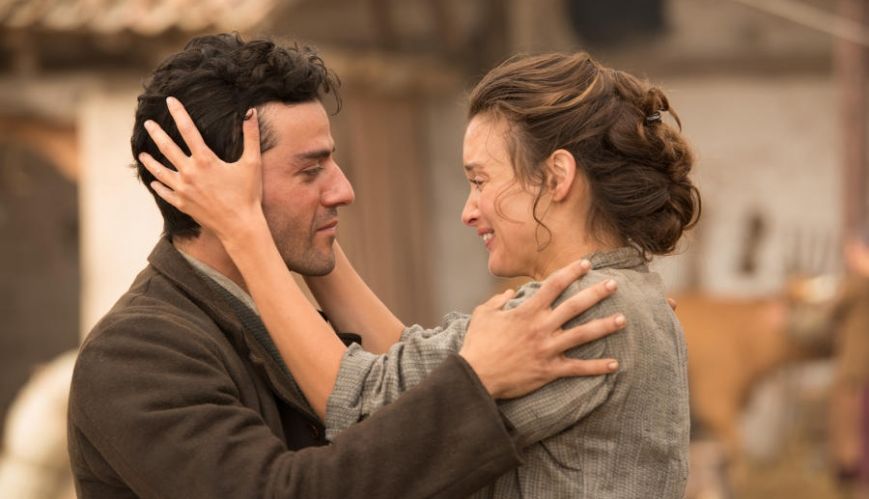 Movie review: The Promise
23 December 2017
Review by Jessica Morris

If you consider the great tragedies of the 21st century, many events would come to mind — the world wars, the Great Depression, the Holocaust, Vietnam and the Cold War. Yet one humanitarian crisis is often forgotten — the Armenian genocide.

Between 1915 and 1922, 1.5 million Christian Armenians were slaughtered by the Turks. Yet their story remained largely untold.

The Promise is a noble and beautiful effort to remedy this injustice. Directed by Terry George (Hotel Rwanda), it is an epic tale of bravery, sacrifice, love, and romance. Based on the actual events, war becomes the backdrop for this heartbreaking story about Armenian apothecary Michael (Oscar Issac), and his long journey of survival.

An honourable man, his heart's desire is to become a doctor. But in order to pay for his course in Constantinople, he must accept an arranged marriage with a dowry that will set his impending family up for life. Leaving his small town of Siroun behind, he holds a promise close to his heart: that he will return for his betrothed, and fulfil his calling as a doctor.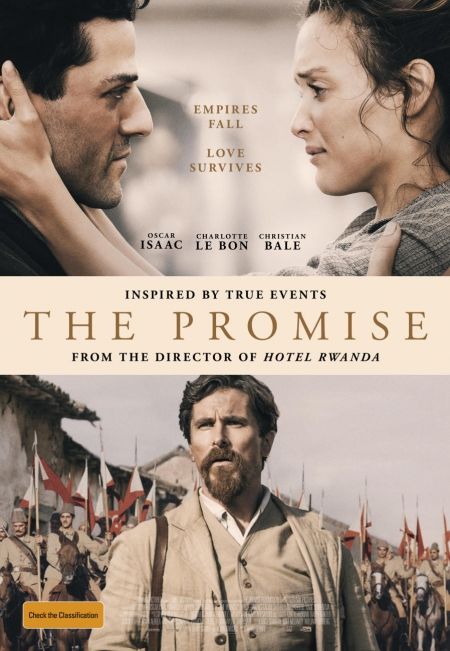 Upon his time in Constantinople, everything comes to a head. He meets Ana (Charlotte Le Bon), a beautiful, educated Armenian dance teacher, and forms a special bond with her. He also meets her partner, Chris (Christian Bale), an American journalist who is committed to covering the injustices of the oft-secret battle in the Ottoman Empire.

When war is declared, Michael faces conscription, and the film escalates quickly and stays that way. We see that war changes and challenges everything in a person's life. And this happens to a greater and more formidable extent when the people in the war are the oppressed.

From the get-go, it is clear Michael has a target on his back due to his Armenian heritage, and from his time as a prisoner of war to a heart-stopping escape, the opportunity to settle with his betrothed and the gut-wrenching slaughter of his home town, we observe the power of honour, commitment, and integrity in one man's life.

Like all memorable period dramas, this film is powerful because it makes you feel as though you are there. The scenery, rich colours, traditional soundtrack and, most of all, the performances, are outstanding. They compel you to invest in the storyline, and thus the plight of our Armenian brothers and sisters.

If you sit with the film long enough, you will feel a fire rise in your belly to help bring about justice for those who are oppressed. The parallels between the Armenian Genocide and the oppression of the Rohingya in Myanmar will give you pause for thought, and prompt you to consider how you can aid the millions of people currently displaced across the globe.

Faith is not so much talked about in this film, as it is lived out. It wrestles with the questions, "Where is God in suffering, and why won't he save his people?" And right to the final scenes, you are left with no clear answer, but the knowledge that God has the ability to bring about beauty from the most tragic situations.

The tension between the love triangle of Michael, Ana and Chris is extraordinary, and a rare humanity is seen in all three characters, causing you to barrack for each of them as individuals, rather than hope for a finite romance. Each holds their own understanding of honour, and they emotionally wrestle with the threat of losing their beloved while also staying true to their commitments to family, nation, and God.

The Promise is not an easy film to watch. At two hours and 15 minutes, it is long, but every second is carefully curated to envelope you in the story. It will remind you that faith binds people of every race, culture, and geographical boundary and that even in the face of evil straight from the pit of hell, God provides people with a divine strength and love to overcome their obstacles and help one another.

The Promise is more than a sweeping tale of epic proportions; it is a bookmark in history asking us to honour people who lost everything simply due to their ethnicity and faith. In turn, it prompts us to consider how we can be apart of the solution, while genocides like this still happen around the world today.

The Promise is out on DVD now. It is rated M (for violence, disturbing images and a sex scene).