Music Review: Fear No More by The Afters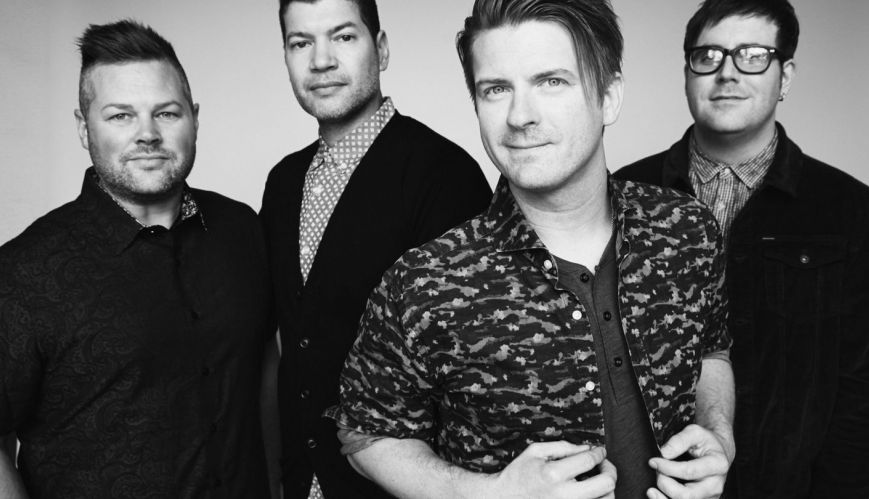 Music Review: Fear No More by The Afters
21 January 2020
The Afters follow their standard recipe for pop success in Fear No More, but throw in a twist.
Reviewed by Jessica Morris
Christian pop band The Afters has a standard recipe for success: they mix slick vocals with heartfelt lyrics, throw in some catchy hooks and produce immaculate radio hits. It's given them 20 years of acclaim, and in their new album, Fear No More, we are essentially given the same thing with a twist.
Fear No More is a positive, feel-good collection of tracks that relies on sonic tones and synth to drive The Afters forward.
The core truths of Christianity are all present: our being made in God's image, his faithfulness in our lives, the supernatural realm being accessible to his people, and Christ's Second Coming.
There is no lack of praise anthems, and tracks like 'What Home Feels Like' and 'Dancing On Top of the World' are laid-back bops that could almost double for secular songs about falling in love. Meanwhile, 'Lightning' brings an almost folk-like tone to the purely pop band, and I enjoyed the Mumford and Son's tones of the catchy song.
You can't help but draw parallels between the upbeat tracks and Chris Tomlin's 'God's Great Dance Floor'.
They aren't bad songs by any means, but they are predictable and stick to surface-level theology that may usher you into God's presence, but won't strengthen your relationship.
Thankfully, the twist comes in ballads like 'Forever and Always' and 'I Run To You', which fill the 'relationship' gap, touching on the struggles of life and pointing us back to Christ's steadfast love.
The title track, 'I Will Fear No More', is the premise of the album, and once you hear the song and all it offers musically and emotionally, you know why. It is the rawest song present and pulls out unconventional lyrics that sum up anxiety.
Fear No More is a reminder that The Afters are dependable. They will always bring the goods musically, lyrically and in content, and that makes this album a solid, positive choice. You will undoubtedly walk away feeling somewhat refreshed in your spirit and with an extra spring in your step.
While they show some musical exploration in tone, this is a safe and predictable set of songs. Those dipping their toes into the theology of Christ and suffering will find it an open door to hope and an invitation to more diverse music that dives into weightier subjects. Never the less, Fear No More is perfect for background music at church or to sing along with at home.
Available now on iTunes and at Koorong.