Music review: Gemini by Macklemore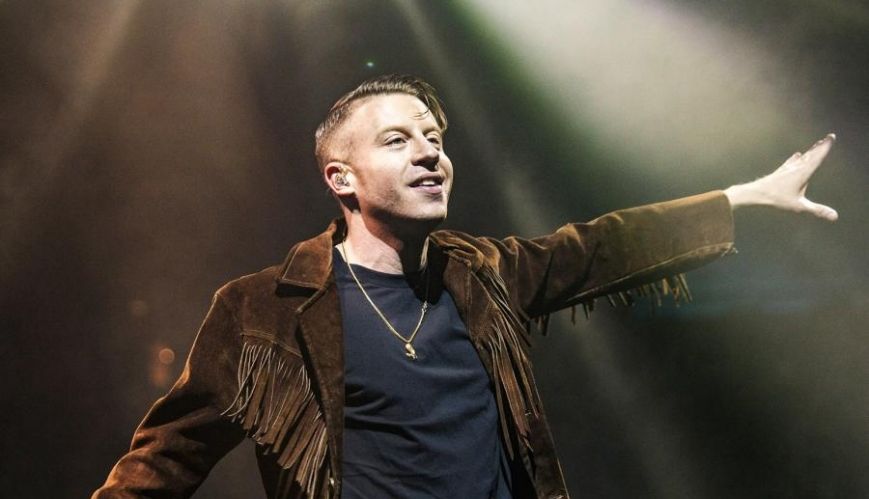 Music review: Gemini by Macklemore
11 November 2017
An older and more reflective Macklemore is revealed in this latest album Gemini.

Review by Anthony Castle

The rapper that people love to hate has returned with his first solo album in seven years; an offering of radio-friendly hip-hop cuts.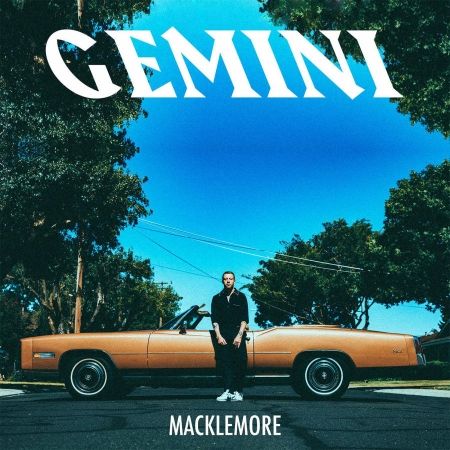 Macklemore is an artist widely liked and derided in equal measure. In fact, the popular rapper recently faced minor controversy here in Australia when slated to perform his hit Same Love at the NRL Grand Final in the midst of the nation's same-sex marriage postal survey.

The Seattle MC, known as Ben Haggerty at home, smashed the Billboard Hot 100 in 2013 with Thrift Shop, a sleeper hit that was released though collaboration with producer Ryan Lewis. Thrift Shop's catchy humour quickly made it the type of ubiquitous pop track that earned Macklemore both massive record sales and cultural disdain.

The white rapper's over-exposure was exacerbated when the album won a Grammy instead of Kendrick Lamar's Good Kid, M.A.A.D. City, an album touted as an instant hip-hop classic. Macklemore & Lewis rapidly became the face of white privilege in a political climate whose conflict over racial inequality and identity politics would metastasize and soon witness a Trump-era America. By 2014, Macklemore had become the rapper people loved to hate.

In 2017, Macklemore is older and more reflective. His apologetic and politically reflective follow-up with Ryan Lewis in 2014, This Unruly Mess I've Made, explored the furore they'd faced (including the nine-minute song titled White Privilege II). The rapper is a father now and has parted ways with Lewis to produce his first solo album in seven years, which acts like a confessional that is more focused on the personal than the political.

The first single, Glorious, features American singer-songwriter Skylar Grey and contains a gospel-style chorus and pop optimism that makes for perfect muzak in a film trailer.

Likewise, the track Church, featuring hip-hop artist Xperience, is a laid-back R&B anthem that continues the focus on spirituality, expressing gratitude for family and a reliance on a higher power. A complex acknowledgment of God is something that is both thoroughly American and thoroughly hip hop, and the track Intentions, produced in collaboration with Dan Caplen, is a not-quite repentant reflection on failure, apathy, and addiction (Macklemore produced a 2016 documentary, Prescription for Change, which interrogated his own addiction in the midst of the opioid crisis in the US).

Firebreather is a counterintuitive highlight of the album, written in collaboration with indie outfit Reignwolf, and offers three and a half minutes of lo-fi rock groove. In contrast, the album's second single Marmalade, featuring Lil Yachty, is a stripped back attempt to create a feather-light earworm, but the piercing piano loop and autotuned vocals are more irritating than catchy.

Gemini isn't quite as bold as Macklemore's past albums, thematically or musically, in the light of Lewis' absence. Given the furore that Macklemore faced and the strange new American way that a Donald Trump presidency represents, the urge to produce personal and apolitical pop music is understandable.

Gemini is a fun album of radio-friendly hip-hop cuts designed to avoid controversy but is ultimately a feel-good small target; an artist retreating in search of little more love and a little less hate.

Parents may want to exercise discretion in allowing tweens and younger listeners to approach this album. Macklemore's music presents a confessional snapshot of personal struggle, popular culture, consumerism, and relationships. Lyrics contain frequent coarse language.

Gemini is available on iTunes for $14.99.
Anthony Castle writes for various publications, including The Salvation Army.