Music Review: Have It All by Bethel Music
Music Review: Have It All by Bethel Music
10 May 2016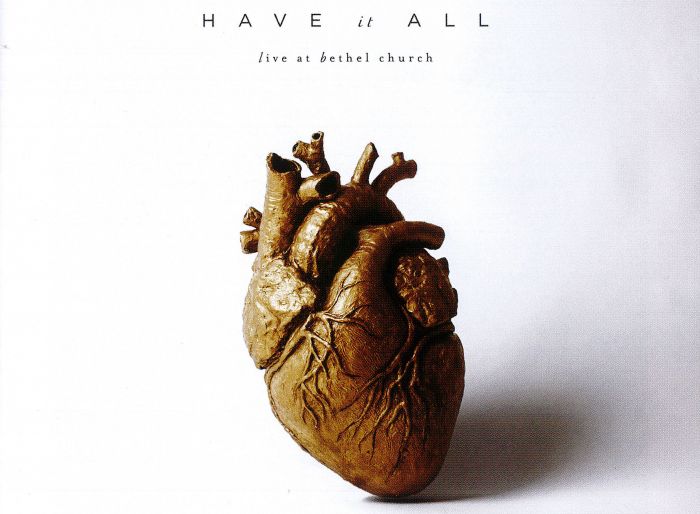 Have It All is Bethel Music's first live album since For The Sake of the World in 2012. There's something about listening to a live worship recording. Listeners are drawn into a moment in time where God's presence fell.
The chorus lyrics for title track Have It All sum up the essence of an album focused on surrender: "You can have it all Lord/ Every part of my world/ Take this life and breathe on/ This heart that is now yours." This album brings a refreshing atmosphere of worship through spontaneous moments of praise. Colors and Sweet Praise are two tracks solely devoted to spontaneous worship.
All of Bethel's albums are a community effort attempting to encapsulate the individual hearts of the whole Bethel church. They achieve this through numerous songwriters and worship leaders. This 16-track worship album features 13 worship leaders from the Bethel Music Collective including Brian and Jenn Johnson, Jeremy Riddle, Amanda Cook, William Matthews and Leeland.
"These songs testify that unhindered worship is our most natural response of love to our Creator. Written from a combination of personal journeys that carried a common thread, the vulnerability, honesty and resilience behind this project will encourage you and your community," the Bethel Music website says of the album.
Known for their powerful anthems and poetic lyrics, album standouts include Shine On Us, Faithful To The End, Glory To Glory, Pieces and Be Enthroned.
Have It All can be digitally purchased for $24.99 on iTunes or a CD can be ordered for $21.99 from Koroong.