Music review: The Heaton Collection Volume 6
Music review: The Heaton Collection Volume 6
14 January 2020
This album confirms without doubt that Heaton was one of the finest composers and arrangers of music for brass bands. Photo: Rich Smith
Reviewed by David Collinson
Following Wilfred Heaton's death in 2000, his family invited Paul Hindmarsh to see what could be done with Heaton's manuscript collection, many being sketches and incomplete works.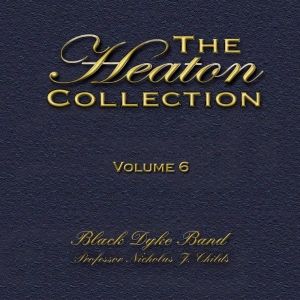 During the subsequent years, Hindmarsh has either completed or reconstructed the manuscripts into performing editions. The Heaton Collection Volume 6 contains 27 tracks from the final recording of the series and completes the recorded legacy of Heaton's brass band and choral music.
The Meditation on Aberystwyth, based on the hymn Jesus, Lover of my Soul, although much longer than usual for a Salvation Army meditation, is magic. John Bunyan's Pilgrim's Progress was the inspiration for music that Heaton wrote for his sister, Captain Hilda Heaton, for use at a Commissioning.
Hindmarsh has completed a suite of 14 short movements entitled Pilgrim's Song. Passages from Bunyan's text are used as a connecting thread in the narration by classical actor Barrie Rutter. Due to the skill of the band and narrator, this stirs the emotions.
The program continues with a sparkling arrangement of Dance of the Tumblers from Rimsky-Korsakov's opera Thee Snow Maiden that Heaton prepared for Black Dyke Mills Band during his time as the band's conductor in the early 1970s.
On a smaller scale there is a beautiful arrangement for trombone and piano of Sweet Hour of Prayer. Concluding this excellent disc is a Choral Prelude based on the hymn tune O God of Bethel, and the march Full Salvation, both items being completed from sketches.
This album is a gem. Hindmarsh's comprehensive sleeve notes, the clarity of the recording and the gorgeous sound of Black Dyke's performance of wonderful music confirms without doubt that Heaton was one of the finest composers and arrangers of music for brass bands.
The Heaton Collection Volume 6 is available from Sydney Salvationist Supplies
(1800 634 209) or thetrade.salvos.org.au and Melbourne Salvation Army Supplies (1800 100 018) or commerce.salvationarmy.org.au.