Streaming Review: Raya and the Last Dragon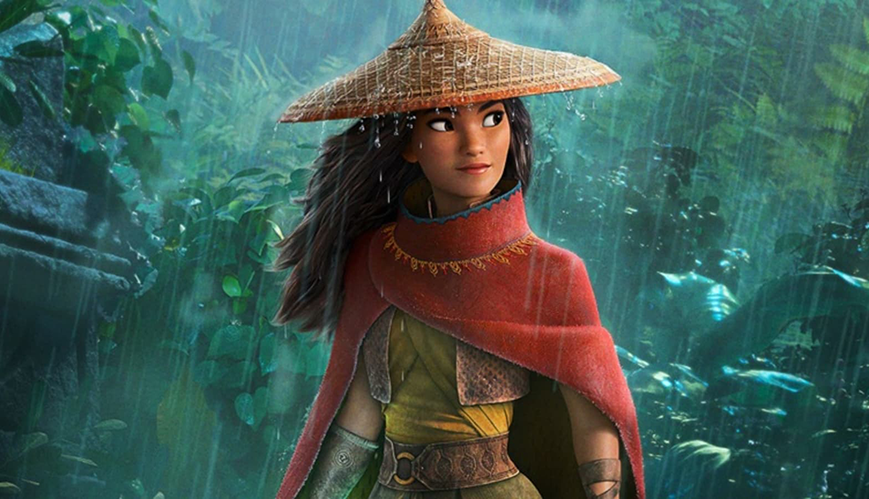 Streaming Review: Raya and the Last Dragon
26 June 2021
Raya is the latest warrior princess created by Disney, and, like Mulan or Moana, she is celebrated for her power and purpose – all without the help of a prince.
Reviewed by Jessica Morris
Disney has never been short of princesses, but with Raya and the Last Dragon, we have been gifted the most independent warrior princess since Mulan. Yet, beyond its stunning storytelling, it invites us to unite as a people of faith, celebrating our differences so the Kingdom of God will come to Earth.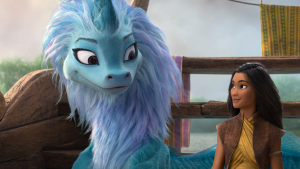 The friendship between Sisu the dragon and Princess Raya is a delightful, meaning-filled adventure that encourages us to step out of our comfort zone for the good of others.
The story of Raya takes place in Kumandra – a mythical country made of five lands set along a vast river that were once united in the age of the dragons. But when evil took hold, millions of people turned to stone. Enter the last dragon named Sisu (voiced by Awkwafina), who, along with her siblings, poured her power into a Dragon Stone, resulting in the evil being overcome and the humans being set free. Yes, dragons are heroes in this story folks – stay with me on this.
The dragons' sacrifice came at a great cost – all the dragons disappeared (or did they?), and the humans from all five lands become insular and self-serving. That's where Raya (Kelly Marie Tran) comes in. Five hundred years since the last dragon was seen, Raya, the Princess of the land of Heart, witnesses the Dragon Stone break apart after she is betrayed by princess Namaari (Gemma Chan) from the land of Talon. And with the disunity of the peoples, evil unleashes again, turning everyone in its path to stone. When Raya's father falls victim to this, she is orphaned and left to roam the lands to pursue the mythical last dragon who can defeat evil once again.
The beauty of Raya is not just in its Disney animation, which is superb as usual; rather, this movie comes into its own with its ability to communicate current themes with wit, emotion and character development. Raya is a stubborn, independent woman who brushes aside help after being betrayed as a child. Yet, Sisu is the antithesis of Raya's pain, hilariously and wonderfully pushing her towards community and circumstances that shake up her worldview. And as the duo goes in search of all five remnants of the Dragon Stone so Sisu can heal the land again, Raya is softened and finds a family in the most unlikely people and places – all of who were once known as enemies.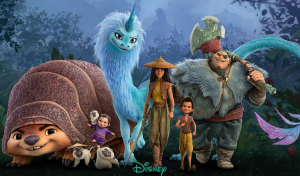 Raya and the Last Dragon challenges us to see our enemies like friends. But, as Raya and her group of misfits from across Kumandra teach us, that's when real change can happen.
In this, we see the message of the Gospel abound through Raya. Not only did Christ's death and resurrection overcome evil, but it also unlocks the drawbridges and walls around our own hearts. Betrayal and pain are redeemed, and we enter the family of God – a group of misfits from different places who are joined by the common thread of Christ's sacrifice.
Beyond this, the division of the land of Kumandra echoes many a church right now. COVID-19 has amplified divisions between communities, families and friends, and whether it is a political stance, theological differences, or where we come from and choose to be, humanity so oft turns against one another, replicating the fear-based response of the people of Kumandra and resulting in chaos, evil and death.
We know that Jesus, and not a Dragon Stone, is the healer of this division. Yet Raya is a reminder that even as believers, we must choose forgiveness and unity for God's Kingdom to come to earth. Until we do this, we perpetuate the evil we so ardently war against.
Raya and the Last Dragon is a wonderful, heartwarming new Disney classic. As a female-driven fantasy packed adventure, or a thematic animation portraying elements of the Gospel, it has something for everyone.
Raya and the Last Dragon is rated PG for mild fantasy themes and violence. It is streaming now on Disney Plus.
JESSICA MORRIS IS A STAFF WRITER FOR OTHERS