The Master's Plan by Graham Durston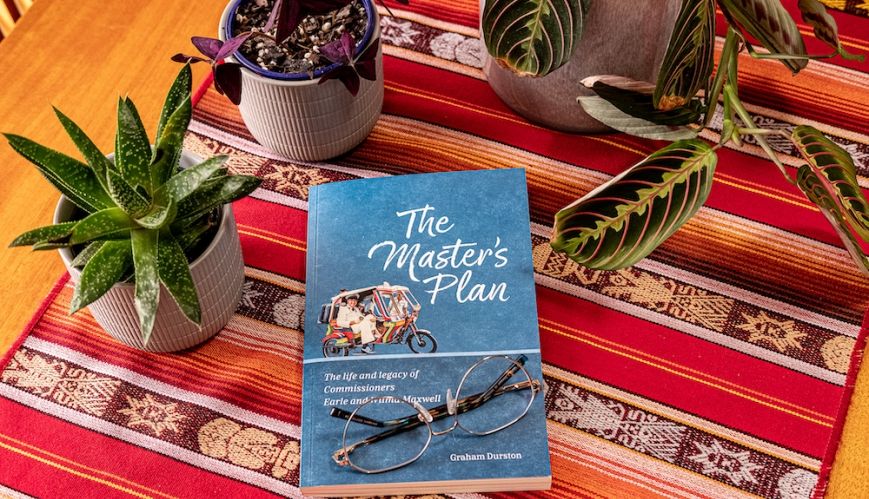 The Master's Plan by Graham Durston
4 September 2021
The Master's Plan follows the life and legacy of two of Australia's most beloved Salvation Army officers – Earle and Wilma Maxwell.
The theme of Graham Durston's immersive book on the life and legacy of Commissioners Earle and Wilma Maxwell could be summed in one sentence: "Those who see God's hand in everything can best leave everything in God's hand."
The Maxwells lived by this saying during an active ministry that spanned four decades, and The Master's Plan traces that journey taken by two of Australia's most beloved Salvation Army officers.
From the outset, the reader is taken on an adventure akin to a Jules Verne novel as the Maxwells set a frenetic pace of speaking engagements and visits to ministry expressions all over The Salvation Army world.
The Maxwells appear tireless amid a steady procession of marches and meetings, rallies and revivals, but they never strayed from their golden rule: God first, the family second and The Salvation Army third.
The opening chapter acknowledges the Maxwells' four children who were significantly impacted by their parents' commitment to serving wherever and whenever God called, and their insights are interspersed throughout the book.
Chapters two to six then delve straight into the Maxwells' vibrant time at International Headquarters in the 1990s, when Earle served as the Chief of the Staff and Wilma as the World Secretary for Women's Ministries. There were 15 overseas visits for the Maxwells in 1994 alone.
The book's second half is devoted to the Maxwells' early life, focusing on their upbringing and courtship and their foundational years as young Salvation Army officers.
Each chapter is dotted with anecdotes and incidents that give the reader a glimpse of the vitality and strength of the Maxwells' commitment to serving God, whether collecting donations on a motorcycle in outback Australia or guiding The Salvation Army through the weeks of a serious coup d'etat in the Philippines.
You will be inspired and encouraged by the paths of service God placed before them and discover the truth of Earle's steadfast conviction that "The Master's Plan is the master plan".
---
The Master's Plan – the life and legacy of Commissioners Earle and Wilma Maxwell is available from: Salvationist Supplies/Trade Melbourne and Sydney through the online shop @ $18.50 plus postage.
Link to Trade: http://commerce.salvationarmy.org.au/product.asp?pID=4336&cID=122 Also trade.sydney@salvationarmy.org.au or 02 9466 3255, website: http://thetrade.salvos.org.au/contact-us/
Bulk orders of 10 or more are available for $10 plus postage from Salvo Publishing: please email cheryl.tinker@salvationarmy.org.au
Ebook is coming and will be available soon on Amazon.com.au or the Amazon website for where you live.