TV Series review: Catch 22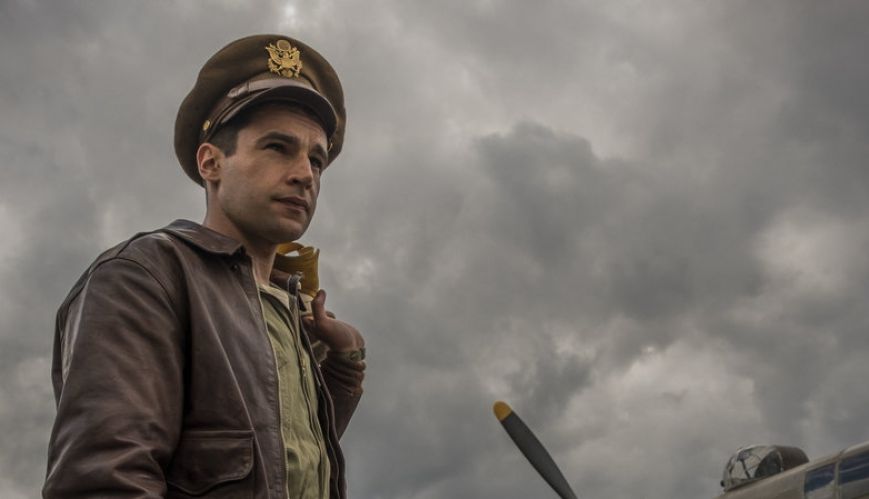 TV Series review: Catch 22
27 July 2019
Christopher Abbott plays John Yossarian in the six-part series of Catch 22, based on the book by Joseph Heller.
By Mark Hadley
Catch 22 centres on John Yossarian, a bombardier in an American squadron based in Italy during World War Two.
Yossarian spends his life in equal parts of terror and indolence. His missions take him through deadly clouds of German anti-aircraft fire, and his time off sees him relaxing by a Mediterranean beach or sating his lusts in Rome.
However, as the series progresses, and Yossarian sees more of his friends die, he can't shake the feeling his time is running out.
The series, based on the benchmark book by Joseph Heller, is the brainchild of actor/director George Clooney, who also stars as one of its most crazed characters.
The result is likely to earn a swag of awards, though viewers should prepare for the language, violence and promiscuity of men who believe they're living their last days.
Catch 22's hero is an atheist, and this pared back life shows how unattractive an option it is. He doesn't believe in God or the afterlife. Consequently, Yossarian doesn't believe in any ideal higher than keeping himself alive – and his greatest enemy is death.
Yossarian attempts to drive it away with debauched living. Once life is gone, it's gone for good, and that conclusion justifies almost any behaviour.
He shows flashes of decency, but ultimately he won't lay down his life for anything or anyone, because his god is self-preservation. It's an accurate representation of atheism in war. It's also hard to hide how cowardly, self-centred and hopeless Yossarian is.
What comes off as brave and reasonable when polished by Heller's wit, is barely sympathetic on the small screen. As a viewer, I ended up feeling mostly pity because Yossarian ultimately had no answer to the infamous 'Catch 22'.
The catch that give the series its name is the assertion that there are just some battles you can't win.
Yossarian might be a legendary dodger when it comes to avoiding risks and responsibilities, but it eventually becomes clear he will be unable to avoid the greatest 'Catch 22' of all. Death wields ultimate power over him because he can't stop it taking his life.
So, every time it raises its ugly head, he runs to the hospital for shelter. He will lie; he will cheat; he will let his friends bear the risks in his place. But the saddest thing is Yossarian is the author of his own terror.
Catch 22's hero is trapped by the fear of death because he believes there is ultimately nothing but death awaiting him. No life after the grave; no loving God to take him there. His definition of the world precludes his own salvation.
The Christian worldview, though, acknowledges the power of death, but also its limitations.
The Bible affirms that we are trapped in death by our sins, but also that the sinless one who rose from the dead has the power to set us free: "But the truth is that Christ has been raised from death, as the guarantee that those who sleep in death will also be raised" (1 Corinthians 15:20, GNT).
The power of death has been swallowed up for all who commit themselves to Jesus. Consequently, they're set free to live for the higher values that Yossarian can't aspire to and find joy in the prospect of a certain future.
Catch 22 is a brilliant series for observing the limits of human wisdom, but it ends up delivering a black eye to atheism. Those who live in a godless universe have no encouragement to do anything but serve themselves because they have no solution to the problem of death. Thankfully, though, that's not the universe we live in.
Catch 22 is showing on Stan.