God turned my life upside down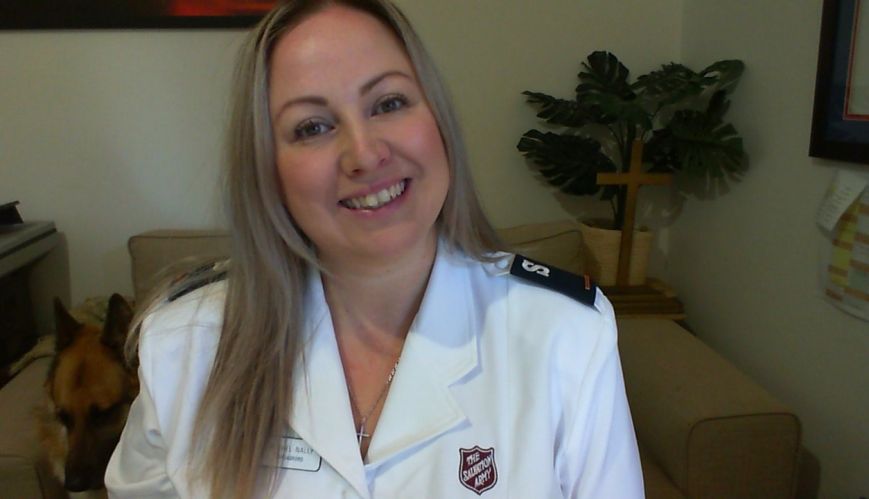 God turned my life upside down
Rachel Nally is a cadet-in-appointment at Broadford Corps in Victoria.
By Rachel Nally
I am not who I used to be. As a Catholic, I had a great upbringing and a loving family, but I went through some stuff and lost faith in the Catholic Church. Not in God, but in people.
I started suffering anxiety in my early 20s and had tried various things, but nothing really helped. It was anxiety that led me to reiki [a Japanese form of alternative medicine]. I had a session, and I 'felt' something, so I wanted to learn more. I became a reiki practitioner.
I did a course in oracle card readings, crystal healings, some kinesiology and studied transpersonal counselling. I read books on reincarnation, was considering studying philosophy at the local Tibetan Buddhist temple, and my goal was to start a wellness centre.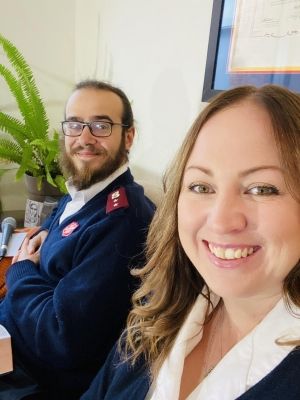 Rachel Nally with husband Mike.
Then, I met Captain Michael (Mike) Nally from The Salvation Army. 
Through Mike, Jesus challenged my beliefs. Mike invited me to church and what I found was an inviting and welcoming community. At church, I felt that Jesus spoke directly to my soul in each and every message delivered. Every song we sang brought tears to my eyes, and I didn't really know why.
One meeting Mike offered those wanting prayer to come to the mercy seat. I remember feeling three things at once:
1. I really wanted to get up, but I was too shy or embarrassed.
2. I really didn't want to get up. I didn't want to change. I wanted to stay the same person I had become. I remember having a death grip on the edge of the seat.
3. I felt like I just wanted to fall on my knees and prostrate myself before God. 
I did none of those things. I just sat there having this internal debate. But each time I came to church, it was like Jesus was whispering, "Come to me."
God turned my world upside down, and I was left wondering what God had planned for my life. He soon answered, and a position came up to volunteer at Broadford Corps [70km north of Melbourne]. From there, I fell in love with serving God and his people, and the seed started to sprout.
I kept 'mum' on telling anyone I wanted to be an officer until I was sure it was what God was calling me to. Now, here I am – a cadet!
Rachel Nally is a cadet-in-appointment at Broadford Corps, Victoria.