I am no one without God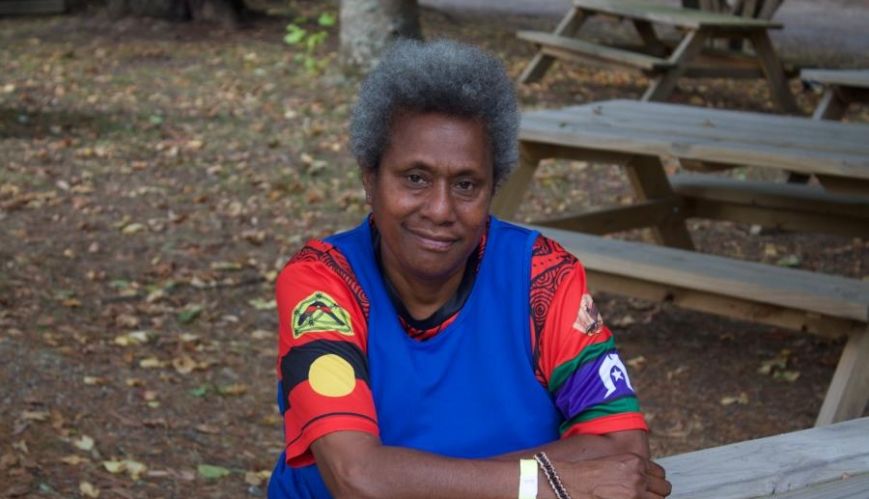 I am no one without God
Anni says she is an example of the transformation only God can work in a person's life.
By Anni
I didn't learn about race until I started school, so in my mind I wasn't Indigenous, I was just black.
Growing up and attending school in the 1960s and '70s, I had always been told I'd never amount to anything.
As my life progressed, I found it easier to spend time with people who drank every day because it didn't matter what you said; no one was going to remember it anyway.
My automatic response to everything was, "I don't know." Nobody cared.
I was always overlooked because of my colouring and lack of intelligence, or because I didn't fit the 'norm'.
By this stage I was a closet drinker, but I would often think, "There must be more to life than drinking ... surely this is not why I am here."
I told a friend's parents – church-going people – that I needed help. They took me to The Salvation Army William Booth rehab centre in Surry Hills, Sydney.
It was 1984 and I was 20 years old. In rehab, I had to learn to develop relationships that were meaningful. I spent two years at William Booth and Selah (a Salvation Army rehabilitation centre on the NSW Central Coast).
That time gave me the ability to make something lasting rather than something in the wind. It taught me a lot about myself and what I could do.
When you're an alcoholic or addict, you tend to blame God for everything – even if you're not a practising Christian, or you're an atheist or an agnostic.
Over the years I have learnt it was not God who left me, but I who left God.
I now have the 'weirdest' relationship with God because of the 12-step Bridge Program I did in rehabilitation.
I have learned to be obedient, and it's really hard to be obedient when you don't want to be!
I have learned that God is patient, he is loving, he is kind – and they are things I need.
One of the things about being Indigenous is that the wind and trees give me proper connectedness to God as I understand him. The breeze is slow when I am connected to God, but the trees sway frantically when I am chaotic.
If I didn't have a healthy relationship with God I still would have nothing and be no one. Even when things get hard and I want to run, I have to remember not to; that running is not an option anymore.
The Salvation Army has been a cornerstone for me. When things get tough, I go back, refocus and regroup.
The Salvos have always been there and laid a solid foundation for me. It is still my safe place when life gets tough.
I now do a lot of street ministry at the Queen Victoria Market in Melbourne. My constant prayer is to hear people's hearts.
I've learned very much that I'm just an instrument. God always meets people where they are at and that's why I like doing this ministry – I'm no different to the people I meet.
I learned very early in my recovery that God is doing for me what I could not do myself.
He died so I could have life more abundantly.