'Prayer chair' gets Don through the day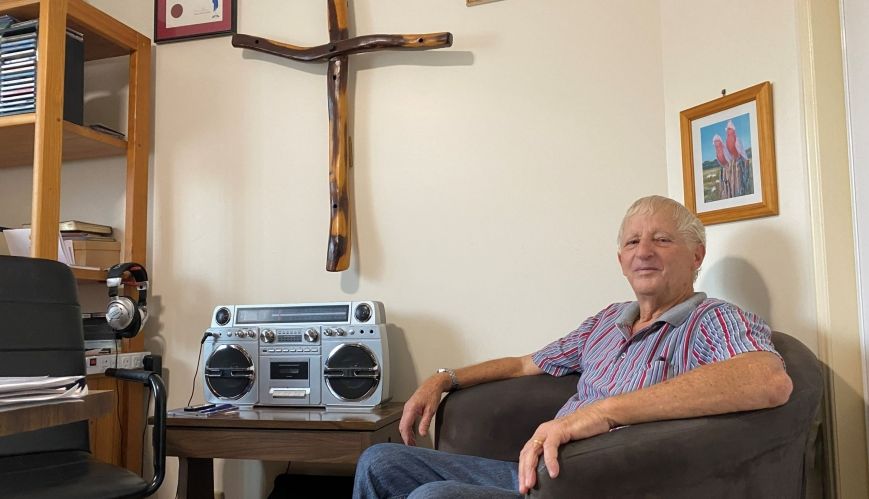 'Prayer chair' gets Don through the day
Don in the "prayer chair" he regularly uses to "scratch the ear" of God, often in the early hours of the morning.
By Darryl Whitecross
Retired Major Don Hill has several loves in his life – Eva, his wife of 46 years, the Australian bush, horses, and windmills – but the most important is his Saviour and Lord.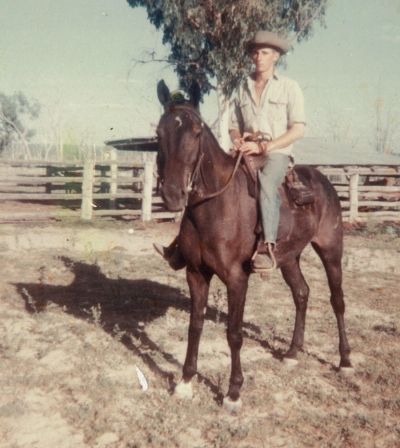 A young Don Hill on one of his favourite horses, Flight.
This month, Don celebrates 50 years as a Christ-follower: "... 75-year-old as a person; 50-year-old as a Christian," he quips.
"God finding me and me finding Christ happened in the February of 1972, so I'm a 50-year-old disciple this month! Mostly everything in my life has gone into the mix of turning me into something like being a disciple of Christ.
"As a family, we had a pretty rough upbringing yet, without that, I wouldn't have ended up seeking Jesus in the first place. Schooling for me was a trauma yet, without that, I wouldn't have sought a better way or even hoped that there might be one."
Don says he has had a lot to learn and made many mistakes over his 50 years as a believer, but God has been "wonderful" through it all.
"I have included prayer in a big way; a devotional life that was made to fit and prosper me spiritually," he says. "This is still one of the best helps I receive in these days from the Almighty God."
Don regularly uses "prayer chair" he has in his office to "scratch the ear" of God on various matters – even in the early hours of the morning when he wakes and has difficulty returning to sleep.
"My ways towards him are lined with weakness, failings and slackness, and yet he persists. Grace upon grace in heaps. He has also used dreams; not every day like devotions but a sprinkle here and through the scatterings of the years and the happenings of my life."
Damascus Road experience
While having attended Sunday school as a child – "we wagged it most of the time" – Don says he did not really meet God until a "Damascus Road experience" on the highway between Taroom (Qld) and Tumut (NSW).
He says he left his cattle property job, telling everyone he was going to find God: "But where does one go to find God?" On the road, Don says. God came to him as "a fire in my heart that didn't consume me; akin to a 'burning bush'", but it took another 12 months before his search ended and his journey of faith began – just before Christmas 1971.
Don was at a party with his head "clouded with an overdose of rum" when the words from Matthew 6:33 came to him: "Seek first his Kingdom and his righteousness and all these things will be given to you." He says he came alive from that moment "for the first time in my life" – in body, mind, and soul. Two vices also vanished – his habit of swearing and his "overuse" of alcohol.
He eventually gave his life publicly to Christ at an Easter Tent Meeting in Sydney, married Eva Fitness, the corps officer from Gladstone where he had been sworn-in as a soldier in 1974, and joined her as a commissioned officer in The Salvation Army. They ministered together until they retired – Eva in 2007 and Don in 2011.
"How I thank him and praise him and acknowledge him, in worship, to this very day," Don says.