Salvos a haven of support for Jasmine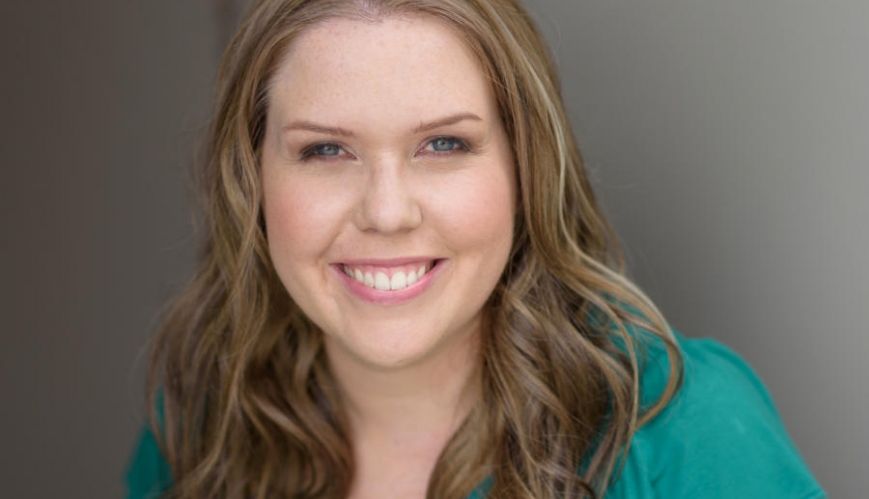 Salvos a haven of support for Jasmine
Jasmine says The Salvation Army provided vital support during the most difficult time of her life.
By Jasmine*
It could happen to anybody.
I was in a relationship that I needed to leave very quickly. I had my life planned and I thought I was in financial control, but everything changed almost overnight.
The violence started when I was pregnant. The relationship didn't start like that. I'd known him for a few years, but I had no idea what he was like behind closed doors.
He had been the primary earner, and when I left [the relationship], with a baby, I suddenly found myself without an income and on my own financially. I knew I needed a leg-up, but felt quite embarrassed actually, having to go and seek support.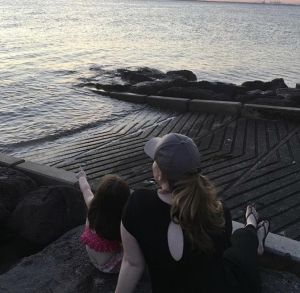 Jasmine and her daughter now live life without fear.
I had been out of the relationship for about 12 months when he came to where I was living, and I knew I had to move again, and quickly [because it wasn't safe].
This was when I came across the Salvos. They helped me secure rental assistance to get into a new property. They also had a partnership with the police in the area and they sent a police officer around to do a security check on the new property. It was amazing; it gave me that extra confidence when I moved in. Then, they referred me to a 'victims of crime' scheme to get some compensation to pay for security cameras and to access counselling.
After going through trauma, I really needed someone to be able to walk me through all that and the Salvos were there just at the right time. My Salvation Army caseworker even sat with me through my court proceedings.
The Salvos' Moneycare program also helped with free financial counselling to give me a good view of my financial position. I needed someone else to look over things and give me some strategies and options. I was doing okay, but the Salvos still wanted to help me with some grocery vouchers – which I actually needed right at that moment.
I remember thinking to myself, "There still are good people in the world,". The Salvos' support gave me that hope that I could get through.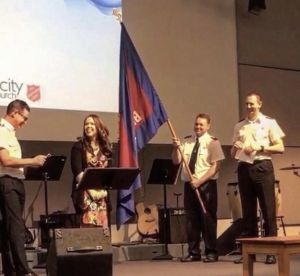 Jasmine was enrolled as a soldier in 2019.
I'd grown up as a Christian but then went off on my own in my late teens. It was definitely through The Salvation Army's help and through the support of the other organisations that assisted me at that time that restored my faith in Jesus and restored my hope in humanity.
I started working with The Salvation Army alongside Major Lance Jeffrey. He's so passionate about everything to do with God and such a great person. I developed a strong interest in learning more about Christianity and an opportunity arose to study at The Salvation Army Bible college. I'm completing a Graduate Diploma in Theology.
I worship at a Salvation Army church, I'm a Corps Cadets (youth Bible study) leader and I'm being trained as a worship leader. And I was enrolled as a Salvation Army soldier last November.
I feel like I'm on a journey. I'm on a path and I don't know where it will lead, but I know God's in it, and it has something to do with The Salvation Army.
* As told to Lauren Martin. On request, Jasmine's last name or location details have not been included in this article.