Volunteer Jan "always on call" for God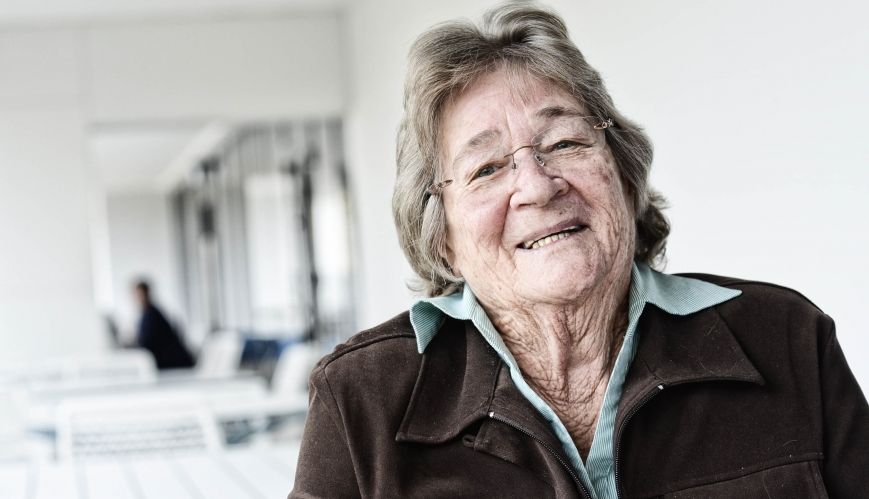 Volunteer Jan "always on call" for God
Having been lovingly raised in a Salvation Army children's home from the age of five to 10, I can now say the "on call" volunteer part of my life is a return of thanks.
The thanks is to those who gave so much to see that I had somewhat of a good start in my life. I was given so much love and care in that Salvation Army home and was taught so much.
Later in life I have found myself as a soldier of The Salvation Army corps at Blacktown, and my faith has called me to listen and take up opportunities that God puts in my path.
After many years of family life, finding myself alone in my late 50s was very difficult. But I found that being single created opportunities for me instead of thinking about the obstacles. "No excuses," God told me. "If I ask you to do it then I will equip you with the right tools."
Now that I had given my time and energies over to God, he brought forth the opportunities... I was asked by grieving parents to "christen" a little baby who was not going to be born alive. I stayed in the delivery room with the parents for a long time, until this very sad event took place, and then helped them arrange the funeral. I just needed to be there for them.
I was able to stay with a family whose little girl was hit by a car and passed away. I did not speak, just let them cry, and I cried with them. Sometimes, at 4am, in the quiet of the night, grief would strike hardest and they would want to talk. There is no timing in these times so, hence, my availability to be "on call" and go when needed was vital.
Some experiences that I'll never forget are from being able to attend the courts with quite a few folk who have been in need. One of these cases was a lady who had been raped, and for five days in court I was able to offer her support by just being there. We could not speak in the court, but just being there was what she needed.
I have been able to take several ladies to months of doctors appointments – X-rays and pretty awful tests following the discovery of cancer in their bodies. God gave me a car – although it is now 26 years old – but while ever it keeps going I can go where he needs me.
Another great memory was spending the day of domesticity in a woman's home. We caught up on a mountain of ironing she never thought she would get through. We laughed and shared stories and ran out of coat hangers, but someone just needed to be there.
The latest opportunity given to me is with The Salvation Army's Transformation Centre (Recovery Services) at Dooralong up on the Central Coast of NSW. If I can help in picking up something for them or helping by taking a person to the centre from Sydney, I jump into my little car and off we go to the Central Coast.
We just set up a young lady with her daughter in a house that had been provided for her that was totally bare. With the help of the Blacktown Family Store manager, we set up this house with furniture and supplies, all donated, in just 24 hours. It was lovely watching their excitement as they saw that they were being looked after by people who cared. I now just need to be there if they call me.
I will turn 77 this year, but I'm in good health. I am privileged to have four children, nine grandchildren and six great-grandchildren, with another one on the way. I am the fortunate one who is more than happy to take up the opportunities that God asks me to help him with – a link in the grand chain of his work.