Movie review: Onward!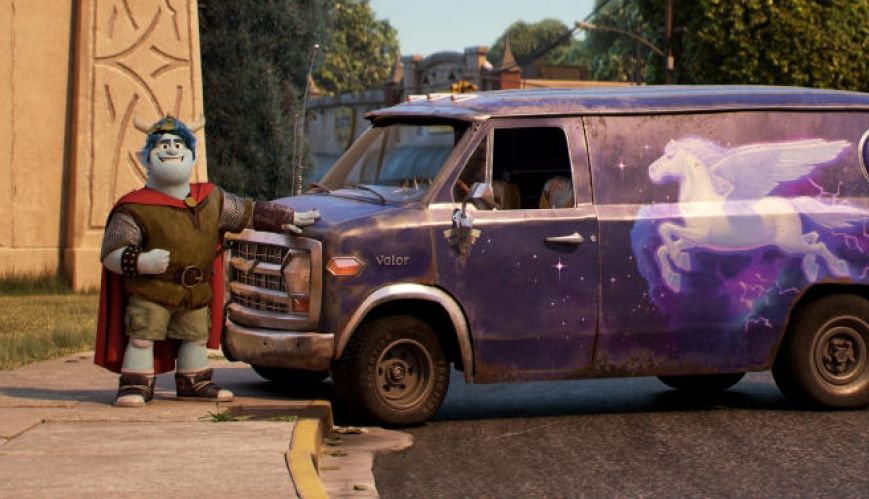 Movie review: Onward!
Onward will capture the imagination of audiences and remind them of the security that father-figures can provide.
By Mark Hadley
Rating: PG
Distributor: Disney Pictures
Release date: April 23, 2020
Onward's arrival is perfectly timed for this COVID crisis. In a world where children are expected to cope with concerns they barely understand, that also seem certain to cloud their future, it can be helpful to remind them of the security father-figures provide.
With the closure of cinemas world-wide, Pixar's latest family movie is stepping over the usual movie-route to deliver straight to the loungeroom.
Released digitally on a number of platforms, Onward is the story of Ian and Barley Lightfoot, two elven brothers growing up in a society populated with unicorns, pixies and centaurs that is still very much like our own. Alongside these fantastic creatures are the cars, high schools and fast-food outlets we're more familiar with, because this is a world that has forgotten its heritage ...
"Long ago the world was full of wonder. It was adventurous – exciting!  And best of all, there was magic!"
But Onward's potted history reveals that technology ended up taking magic's place because it was easier, and Barley (Chris Pratt) now fools around with his battered van 'Guinevere', while Ian (Tom Holland) worries about turning 16. Their father passed away while they were very young, leaving them few memories to draw on. Yet on the day of Ian's birthday, their mother presents them with his final gift: a spell that will allow them one last day in his company. That is, if Ian and Barley are able to secure the final magical ingredient.
Ian is a stand-in for all children who grow up without the sure presence of a father in their lives. On his way to school, he runs into a man who knew his dad, but the figure this friend describes is largely unknown to Ian: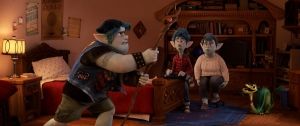 Friend: When he came into a room people really noticed. The man used to wear the ugliest purple socks every single day!
Ian: Why?
Friend: That's what we asked him! But he was just bold. I always wished I had a little of that in me.
Ian: Yeah.
Ian's uncertainty about his dad, and so himself, underline a truth observed by Sigmund Freud. So much of our security rests on the certainties laid by our fathers:
"I cannot think of any need in childhood as strong as the need for a father's protection."
'Strong' is the word I think best describes my own father. He was physically strong, or at least I thought so as he effortlessly hefted things that seemed gargantuan to me. His character was strong. Once he had reasoned his way to what was 'right', he would stick to that decision no matter what it cost him. And he was spiritually strong – much stronger than his teenage children who rolled their eyes at his insistence we begin each day with God. But the security and certainty he provided in so many areas of my life is so often lacking for children whose fathers have left the picture or are largely absent. Thankfully, Onward suggests some healthy substitutes.
The first is the 'new guy' in mum's life, a centaur policeman called Colt Bronco who clearly cares for the brothers as though they were his own boys. More important for Ian, though, is his brother Barley. The younger elf comes to realise he's always been able to rely on him for the security he needs:
"I had someone who looked out for me. Who pushed me to be more than I ever thought I could be."
This is the sort of fatherhood we need to rediscover in this time of crisis, though it's much closer than most suspect. For those yet to find God, Jesus says there is a father whose heart longs for the return of every lost prodigal: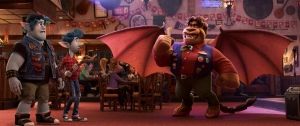 "But while he was still a long way off, his father saw him and was filled with compassion for him; he ran to his son, threw his arms around him and kissed him." The Bible, New International Version, book of Luke chapter 15, verse 20.
And for the Christian, there is a father who is prepared to lovingly push us beyond our limits. The apostle Paul says our Heavenly Father has 'good deeds' planned for us that might make us feel weak at the knees. Yet he also offers the resources we'll need, so we can reflect his family likeness:
"If anyone speaks, they should do so as one who speaks the very words of God. If anyone serves, they should do so with the strength God provides, so that in all things God may be praised through Jesus Christ." The Bible, New International Version, book of 1 Peter, chapter 4, verse 11.
Onward is a typically entertaining Pixar film with humour and resonant characters for most age groups. But it's fatherhood like this that makes the film really work. What will connect all its audiences is the conviction there is a father-figure waiting for all of us, if we only have eyes to see him.