Reviving the lost art of letter writing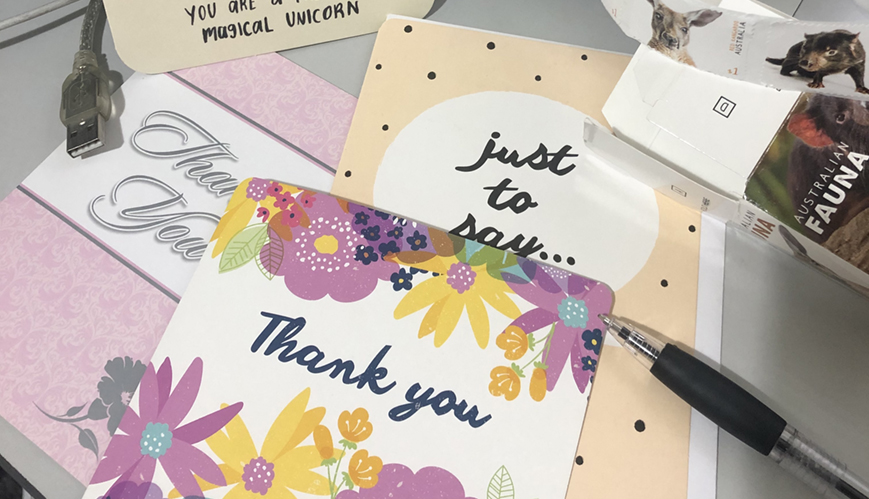 Reviving the lost art of letter writing
Salvos are encouraged to send fun and encouraging 'snail mail' to strangers and friends while they self-isolate.
By Jessica Morris
A letter a day keeps the isolation blues away!
Whether Salvos are sending or receiving 'snail mail', a return to the lost art of letter writing has turned a new page on what it means to live, love and fight alongside one another.
An avid letter writer, Captain Sandra Pawar began sending out letters of encouragement to local travel agencies last week when they felt the strain of stressed-out customers and lost business due to COVID-19.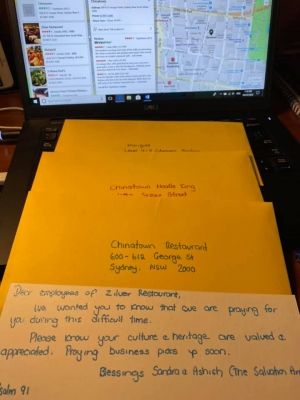 Sandra sent letters to specific businesses in Chinatown affirming the importance of their culture and heritage in Australia.
"I was feeling helpless. We are not allowed to be around people right now [due to isolation] and we are a church plant that is just beginning, so we have no congregation," said Sandra, who (with her husband Ashish) is The Salvation Army Multicultural Planter for NSW/ACT Division. 
"So I wrote to travel agencies around our area knowing they were losing business and experiencing hard times. And today I posted 10 letters to restaurants in Chinatown. I'm just trying to send off 10 letters every week to different areas in industries just to encourage them."
Each letter includes the offer of prayer, some scripture, Sandra's business card and an inspirational quote. When writing to businesses in Chinatown, she affirmed the importance of their culture and heritage, knowing business has been low since the COVID-19 outbreak earlier this year.
"I don't know if it will mean anything to them," she said. "But I can try."
Salvos aren't just sending mail to strangers – many are also reconnecting with friends and family with quirky notes and fun mail. Added into a care package, 'Church in a box' or a gift, it has shown people that technology isn't the only way we can do life together during isolation.
JOIN THE MOVEMENT
Would you like to encourage your community through the lost art of letter writing? It's easy, just follow these steps.
Sanitise your writing space and pens with a clean wipe.
Get a card or some fun writing paper. If your kids are involved, ask them to decorate it!
Keep it simple. Tell the business or person why you are thankful for them, offer your prayers and encourage them to keep going.
Add in extra forms of encouragement – a copy of Warcry, Kidzone or Others, a funny drawing, a printed-out article or a handmade gift.
Avoid sneezing or coughing on the paper. If you touch your face while you are writing the letter, just wash your hands! This goes for sealing the envelope too – use a sticker or tape rather than licking it.
Address it to a business or friend, and pop it in the post box, or drop it at their front door. Easy!