A new wave of unity is coming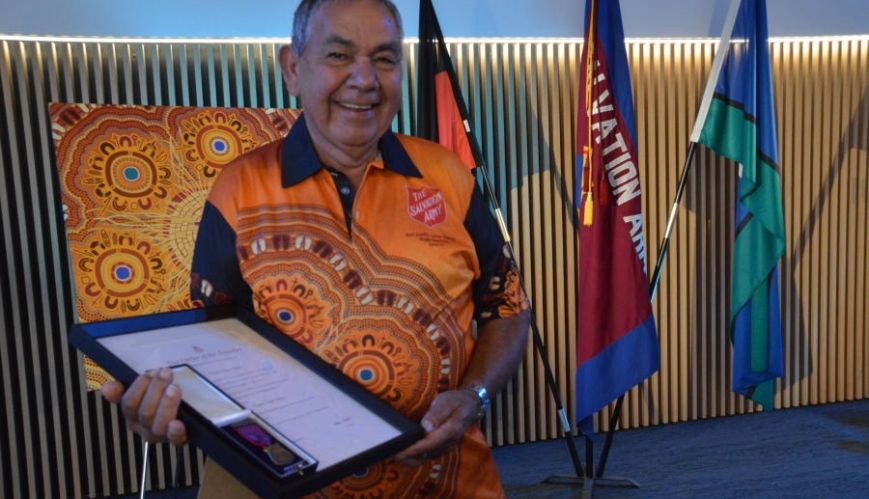 A new wave of unity is coming
26 January 2021
In December 2020, Uncle Vince Ross received an Order of the Founder, The Salvation Army's highest honour, for his promotion of reconciliation within the Australia Territory.
By Uncle Vince Ross
Just as we remember the ANZACs and their sacrifices made for our freedom, we also acknowledge those of the Aboriginal communities who, in this land, fought for freedom with the hope of a shared opportunity for all Australians. 
There is a saying that 'old habits never die'. That may be true to a point, but we are living in different times and if we don't change, things will move on regardless.
For Aboriginal people, 26 January is not a day to celebrate, and what we are asking is that only the truth be spoken. Until this nation owns its history, regardless of, and in spite of, the good, the bad and whatever, it will always struggle to be united and successful.
For me as an Aboriginal person, I've lived through the years of discrimination and attitudes that kept our people on the bottom of the socio-economic ladder, without any hope of a change for the better. Well, it's good to say that the trend is changing, and my experience tells me a new wave is coming that is going to unite all Australians.
My blessing for this nation is:
May the God of creation warm your heart like the campfires of old,
Bring wisdom and peace as shown to the First Peoples of this land,
Shake off the dust from the desert plains by the refreshing rains,
Followed by the glow and warmth of the sun,
Let the light of God show us the right path to take,
And stand tall like the big river gums, drawing life from the ever-flowing waters.
Uncle Vince Ross is The Salvation Army Convenor of the Aboriginal and Torres Strait Islander Advisory Group.