An anchor for the soul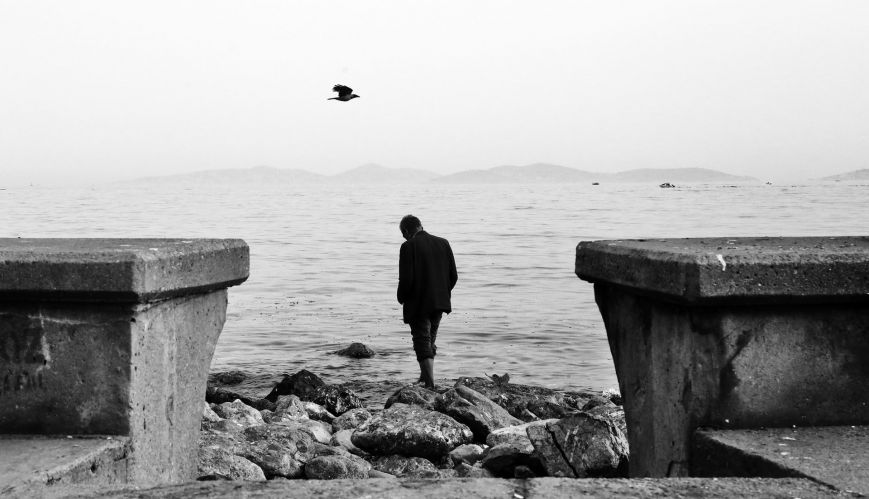 An anchor for the soul
4 March 2022
What is prayer? There are many ways to connect with God. Photo by The Humantra on Unsplash
By Jo-anne Brown
My earliest prayer experiences were not what I considered prayer at the time. As a young child, they were moments when I sensed the presence of something greater than me, something outside myself that I couldn't explain but longed to connect with and be known by.
I gradually realised that I was seeking connection with the God who loved me, and, in time, I learned that this was one way of prayer. There were also other ways to pray and connect with God.
So, what exactly is prayer? There are probably thousands of ways to describe prayer, but for me, the very heart of prayer is simply communication with the God I love – communion or conversation between friends, where there may be tears, laughter, quiet words of longing or angry words of hurt.
It is also more than a conversation between friends because there are times of silence, of listening, and of simply being aware of God's presence and enjoying that sense of connection. There are some significant differences too, the main one being that we cannot see or audibly hear the one we are talking with! 
Different approaches
We can pray formally or informally, using the words of others, or speaking from the heart. However we pray, it is important to be real and honest.  
During his earthly ministry, Jesus gave his followers some prayer guidelines (Matthew chapter 6, verses 9-13). He suggested we start with acknowledging who God is. This might be calling out to God as Father, to Jesus as our friend, or to the Creator Spirit, who holds all things together. God is so much more than we can express in a single name, so taking time to think about God as a healer, provider, lover, saviour, and so on, can help us remember who it is we are connecting with. When our hearts are full of joy, we might praise God for these things. Our prayers may also reflect our longing for the world to be healed and for peace to be restored, recognising that only God can do this. 
At other times, we might call out for help, whether for ourselves or other people. The simplest prayer may well be, "Help me, God". Knowing we can express our fears, anxieties, sorrows, and inner turmoil to God without judgment or condemnation brings a sense of healing in itself.  
An important part of prayer is also saying thank you – for the ways that God has heard us in the past or simply for being present with us. Sometimes, we might not know how to pray, so it can be helpful to start with remembering all the things we can thank God for and all the ways we have already experienced God's love.  
Connection
My own discovery over the years is that prayer is frequently not about words at all. That whole-hearted connection with God may come as we sit in silence admiring the sunset, as we dance or make music, as we create, as we meditate, as we simply sit in solitude, allowing our hearts to recognise God's presence. It may also be through words written long ago by others who have put down their own hopes and longings in God. 
However we see prayer, at its simplest, it is about connecting with God, being known and seen and heard by God and, whether I receive what I asked for, it is the sense of being held by one who loves me and understands me. When I have been real and open in my communion with God, in whatever way that might have been, it restores a sense of peace and balance deep within my being. This is an anchor for my soul, even with all the things I don't know or understand about God.
Pray like this: "Our Beloved Father, dwelling in the heavenly realms, may the glory of your name be the centre on which our lives turn. Manifest your kingdom realm, and cause your every purpose to be fulfilled on earth, just as it is in heaven. We acknowledge you as our Provider of all we need each day. Forgive us the wrongs we have done as we release forgiveness to those who have wronged us. Rescue us every time we face tribulation and set us free from evil. For you are the King who rules with power and glory forever. Amen."
Matthew chapter 6, verses 9-13
The Passion Translation
Today is the World Day of Prayer, with the theme: "I know the plans I have for you" (Jeremiah chapter 29, verse 11. Find more information here