Are we called to chase red herrings?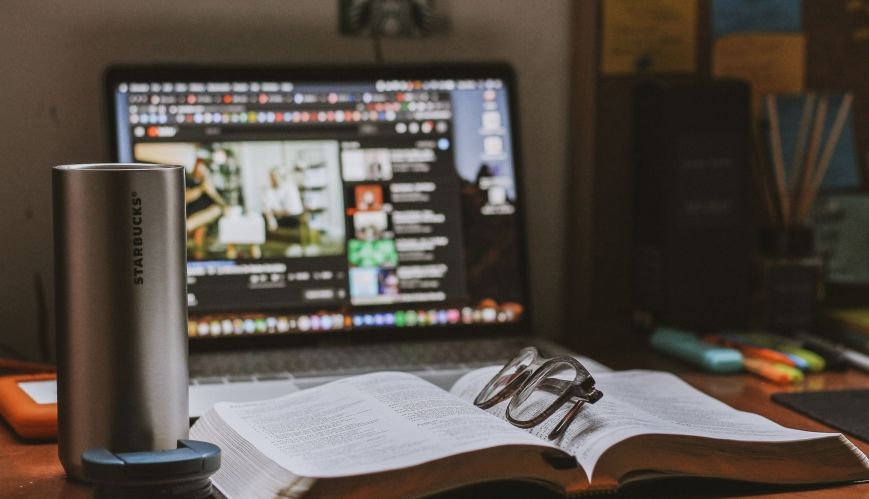 Are we called to chase red herrings?
22 November 2021
Whatever your point of view, it's easy to go chasing red herrings down rabbit holes instead looking for the answers and hope that Jesus gives. Photo by Edwin Cruz on Unsplash
by Naomi Singlehurst
It was a sunny afternoon, mixing in a beautiful garden with a largely new crowd at a wake following a funeral. After weeks of my pastor urging us to share our faith more boldly, I prayed, saying something like, "Lord, I really don't want to be a pushy Christian, but if there is someone who may be interested, I am willing."
At the function, a vibrant woman sat down next to me. She was involved in New Age, and we started having an interesting chat about beliefs and faith. There was a real sense of connection and openness, until another Christian came and sat with us.
She is a lovely person, but she didn't listen. She didn't warmly engage. She just started talking loudly and confidently about how wonderful she believed Donald Trump was, plus a bunch of other stuff she had gleaned from watching a lot of US-based Christian ministry shows of the time.
The shutters immediately came down around my new, New Age friend, and she walked off. As I sat there, genuinely saddened, I wondered if that might be the last time my new friend ever engages in a conversation with anyone about Jesus.
Healthy fear and fearlessness
Recently, an elder from a large nearby church sent me a lengthy email, saying that Satan was trying to steal our DNA through vaccinations. I honestly didn't know whether to laugh or cry.
We exchanged emails for a while, and then I emailed back saying, "So long as this is not becoming an obsession and distraction, because I think people are looking for the answers and hope Jesus gives, like never before." He went quiet and I wonder if he is spending more time with God, caring for and loving others, or is still obsessing on obscure websites.
At this point, please don't turn off, or "shoot the messenger", whatever your point of view.
It is not a matter of disrespect for deeply held beliefs and opinions of others, or not being intelligently informed or socially and politically-active (as it is called). It is the concern that these things seem to be taking many of us away from a primary focus on our call to reach out to others in love, support suffering saints, share the good news, and make disciples.
Jesus certainly said his followers would be persecuted, and tough times are to come. But he also said again and again, "Do not be afraid." We should find peace in Jesus' words. He said: "I have told you these things, so that in me you may have peace. In this world you will have trouble. But take heart! I have overcome the world."
So why do we waste so much time on the internet, on our phones, worried about strange ideas, or even the real issues of the world, when Jesus said the only one we should actually fear is God.
Sincerely wrong
In the Bible, Proverbs chapter 18, verses 17-19 reminds us that, "In a lawsuit the first to speak seems right, until someone comes forward and cross-examines." What we read from our favourite groups and websites and publications can seem to right, especially when we sub-consciously or consciously, just listen to one side.
The Bible also tells us: "that everyone will have to give account on the day of judgment for every empty word they have spoken".
That really is sobering. What if we are not only actually sincerely wrong in our passionately held beliefs, but they are also causing very real harm to others?
Just Jesus
And, as good as even good 'ministries' and teachers or information sites may be, isn't it a healthy thing put them all aside for significant periods of time and focus on Jesus? How much wiser, kinder, and more effective for God's kingdom would we be if we started switching off and using dedicated blocks of time to soak in the words of our master, our saviour, our Lord?
(And maybe in the process we might also beat back the creeping addiction many of us have to our phones, computers, and devices and to our pet worries.)
God's Word tells us we have an enemy – a liar and father of lies. The tempter. The enemy of our souls.  We need to take that seriously.
A red herring is a misleading distraction that seems logical but leads to a wrong conclusion. I think our enemy baits us with them regularly. Going down a rabbit hole is a metaphor used for going ever more deeply into an unreal, weird thought process or situation.
So next time we feel the temptation to take the bait and chase yet another red herring down another rabbit hole, I pray we remember my friend at the wake. As Christians, we have the hope, the key to the salvation and the love that so many are looking for.
I pray we – and me as much or more than anyone - can find ourselves, as the body of Christ, more and more intentionally focused on Jesus' words, work and call. I pray we will be strengthened and guided by God's Holy Spirit to stay on track.
In the words of a popular hymn, "In Christ alone, my hope is found …"