Defending the Lord's Prayer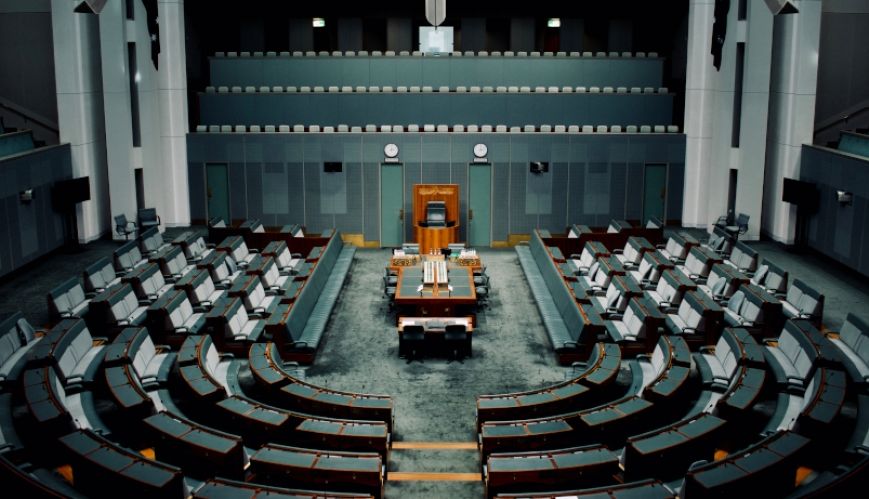 Defending the Lord's Prayer
25 June 2019
Photo: Aditya Joshi
By Doug Davis
The city fathers of Adelaide, that renowned city of churches, are reportedly looking for alternatives to the Lord's Prayer as a formal way to commence their council meetings.
Meantime, a member of our Federal Parliament has begun a crusade to ditch the time-honoured tradition of commencing sittings of the House with the words Jesus gave as his model for prayer.
The argument to get rid of the prayer is that it no longer reflects current values and that it is a mere form of words that hold no significance for what is to follow in either the parliament or council chamber.
It is claimed that our multifaith, multicultural community ought not be subject to the prayer of a single religion and that it is unfair to persons who reject faith to be required to experience prayer in any form.
As Christians it should concern us if the prayer is spoken only as a formal duty and custom, as often seems to be the case in secular forums.
It should also concern us that secular, post-modern Australia seems ready and willing to turn its back on the value system upon which the Commonwealth was built.
This accelerating trend is so far advanced as to seem unstoppable. It confronts the Christian Church and its Australian adherents with a challenge, but also an opportunity.
Shall we clamour to maintain use of the prayer without looking more deeply at the spiritual malaise that is the underlying cause of its rejection? And how are we to more effectively witness to our communities so as to address the cause of which the rejection of the prayer is but one symptom of increasing secularism?
We are challenged to articulate a faith position that identifies the link between spirituality and ethics. There is a constant erosion of moral values that is a threat to the quality of life in Australia. The Bible rightly warns "righteousness exalts a nation, but sin is a disgrace to any people" (Proverbs 14:34), but that biblical truth is unlikely to win hearts and minds outside the Church.
Australians value a fair go for those who battle and our Salvation Army shares that ideal in many practical ways. This sense of social justice must be married to ethical values if it is be more than fine-sounding words in political speeches or mission statements.
Sadly, history shows that once-great civilisations collapsed when ethics were traded off for self-seeking, hedonistic indulgence. How does a community – a nation – ensure the maintenance of the ethical framework needed to underpin the ideal of a fair go?
That is one question at the heart of the proposed rejection of the spiritual and moral framework that the Lord's Prayer represents. As a movement, and as individuals, Salvationists must work at discovering how to articulate our values in non-judgemental ways that will carry the day as we interface with our pluralistic communities.
Ungodly influences must be met with inspired, culturally relevant responses. We should be alert to these societal pressures that impact our Salvation Army.
We must hold firm to our principles both as a movement and as individuals striving to advocate our Christian lifestyle by word and deed. We are called to much more than a defence of the Lord's Prayer, worthy though that may be.
The writings of Friedrich Nietzsche, 19th century German philosopher, include vehement rejection of Christian ethics contrary to his upbringing as the son of a Lutheran pastor. Nietzsche took up a lifestyle marred by a low moral tone and that led to serious disease.
Sue Prideaux's biography of Nietzsche, I am Dynamite, describes his life and philosophy and asks, "What happens when man cancels the moral code on which he has built the edifice of his civilisation? What does it mean to be human unchained from a central metaphysical purpose? Does a vacuum of meaning occur? If so, what is to fill that vacuum?"
Her questions are pertinent to the secular mindset that turns its back on those values the Lord's Prayer represents in the life of our nation.
Prideaux continues, "Nietzsche's statement 'God is dead' had said the unsayable to an age unwilling to go so far as to acknowledge the obvious: that without belief in the divine there was no longer any moral authority for the laws that had persisted throughout the civilisation built over the last 2000 years."
Ours is surely an age that is unwilling to acknowledge the obvious degradation of its values and morality. It is not sufficient for us to withdraw to our citadels and cluck our tongues over the state of society.
We must be up and doing for the Master, "... always prepared to give the reason for the hope we have and to do this with gentleness and respect" (1 Peter 3:15). 
Commissioner Doug Davis is a retired Salvation Army officer.