Donaldsons' Monthly Message: February 2020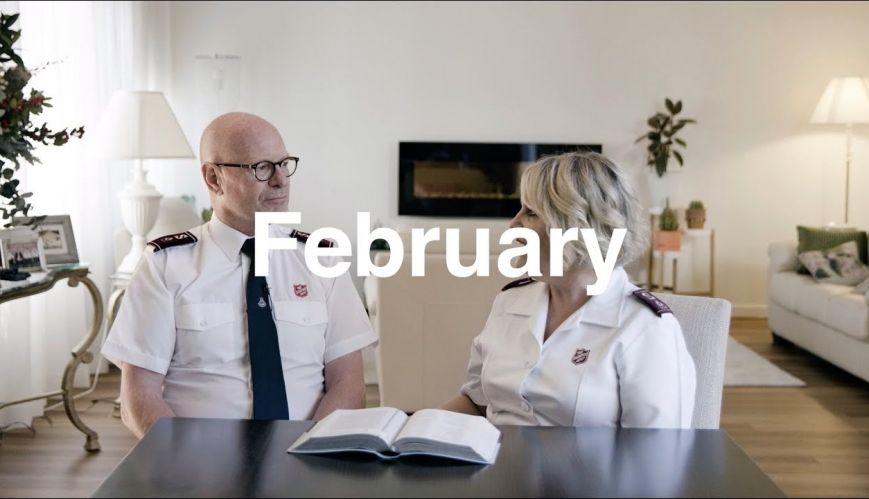 Donaldsons' Monthly Message: February 2020
3 February 2020
Australia Territory Leaders, Commissioners Janine and Robert Donaldson, discuss the importance of being rooted in God's word and his love if we want to reach Australians, one life at a time.
One of the privileges of our role is to travel around Australia to meet Salvos and to experience the good work that is going on in so many communities. As we look out through aircraft windows, we get wonderful views of the countryside with all its colour and diversity. It is easy to see where the plentiful supplies of water are, as there are usually green trees lining the rivers or surrounding the lakes.
God's Word uses this picture to help us understand spiritual wellbeing: "Oh, the joys of those who ... delight in doing everything God wants them to, and day and night are always meditating on his laws and thinking about ways to follow him more closely. They are like trees along a riverbank bearing luscious fruit each season without fail. Their leaves shall never wither, and all they do shall prosper" (Psalm 1:1-3 Living Bible).
As we develop our relationship with God, delve regularly into his Word and follow him more closely, our lives are healthy and bear fruit.
When we lived in Africa, we observed certain deciduous trees that had an amazing capacity to bud prior to the rains. There had been typically no rain for nine months. The ground had become drier and drier. Grass had withered and trees shed their leaves. Temperatures were rising and dry red dust increased with every passing day. Clouds began to form and disappear and then the cicadas began to chirp, indicating that rains were less than a month away. Amid the heat and dryness, some of the trees would 'dig deep' and burst forth with buds of new life. It was an amazing sight; a botanical expectation that rain would come.
This is an analogy that reminds us that in the difficult times in life, when God might seem distant, or when life circumstances have become deeply challenging, if our spiritual roots are deep into God then we have the resilience to bud into fresh life even before the rains come.
Jesus expresses another metaphor about healthy spiritual life and fruitfulness in John 15:1-8. Jesus is the vine, we are the branches and God the Father is the gardener. Branches can only produce fruit when connected to the vine, drawing nourishment and strength. Branches need to be pruned in order to remain fruitful. Apart from the vine, branches cannot produce any fruit. Jesus says that when we remain connected to the vine (him), we produce more fruit, are his true disciples and bring glory to God.
Salvos who are connected to Jesus and live healthy spiritual lives are well equipped to live, love and fight to transform Australia one life at a time with his love.
The recent bushfires have brought devastation and heartbreak to thousands of Australians. Salvos have responded quickly, compassionately and tirelessly in addition to meeting the high demands of the Christmas season.
To all those who have fed emergency personnel, supported displaced people and contributed to evacuation centres, organised appeals and processed donations, transported people and goods, kept vital information flowing, supported with voluntary time, money and prayer, to those who have worked hard and gone the extra mile – we send you a huge and personal "thank you and God bless you".
Your dedicated and sacrificial service is deeply appreciated, and we thank you for the hope that you have given to so many people amidst this dreadful situation.