Donaldsons' Monthly Message: March 2020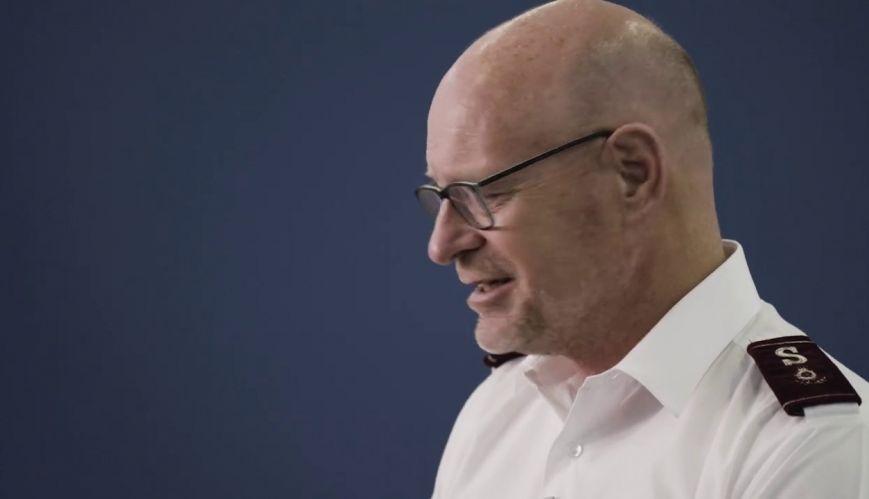 Donaldsons' Monthly Message: March 2020
3 March 2020
Australia Territory leaders say giving to the Self Denial Appeal is a great way to start investing in our future.
What is the return on investment? We hear this question in so many areas of our lives – business profitability, social outcomes, ministry outcomes and retirement savings.
The parable of the talents (Matthew 25) is a story in which a low return is challenged and a return on investment is rewarded. The story of Kennedy and Mary Mizinga, a Salvationist couple in Zambia, gives us confidence in the return on investment that is achieved through the Self Denial Appeal.
When we arrived at The Salvation Army Chikankata Mission in Zambia in the early 1990s, Kennedy was the head boy, captain of the basketball team and a leader at the corps cadet discipleship program at the secondary school. During his schooling, contributors to the Self Denial Appeal invested in Kennedy's development through the provision of educational and discipleship resources, the building of houses for teachers and general maintenance at the school.
Mary was from a family from the local Mapangazya area. She had contracted polio as a child and Chikankata hospital assisted her with medical care and rehabilitation. Again, investments of Self Denial Appeal funding had assisted the hospital to provide good-quality medical care over many years. 
We met Kennedy and Mary again at the Officer Training College in Zambia. Mary came to college and as part of her training went on placement to Kanyama Corps and community development program. Kanyama was supported by Salvos on international service; another aspect of Self Denial Fund investment.
At Kanyama, Mary ministered alongside a tall and athletic young recruiting sergeant – Kennedy Mizinga. And you guessed it, they fell in love. Kennedy became a cadet in the following training session and following his commissioning as a Salvation Army officer, one of our sons was privileged to be a member of Kennedy and Mary's wedding party.
During the four-year period that Mary and subsequently Kennedy were cadets, the investment of Self Denial Appeal funding provided library resources, ministry resources, operational funding, building maintenance and basic furnishings to get them started in ministry.
Since then, the Mizingas have served in corps ministry, community development, district leadership and now serve as the Training Principal and Director of Special Services at the Officer Training College in Lusaka. Investing in the next generation of leaders is a wonderful return on investment!
Please join us in giving generously, even sacrificially, to this year's Self Denial Appeal.