Easter 2021: Hope, victory and life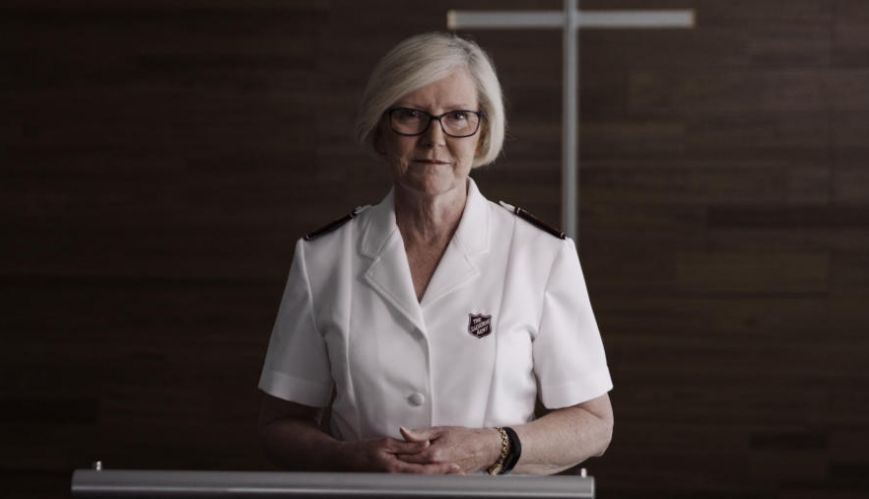 Easter 2021: Hope, victory and life
31 March 2021
Chief Secretary, Colonel Winsome Merrett says what we crave deep within can only be satisfied by knowing God through Christ.
By Winsome Merrett
I love the resurrection story. It speaks of hope and victory and life. Last year when we were unable to worship together due to COVID, I found myself missing corporate worship and the majestic and triumphant songs of the resurrection. The stories of the resurrection conveyed through the four gospels, while celebrating the resurrection of Jesus, contain some beautiful nuggets of truth worth reflecting on.
One of those is found in Luke 24:5 where the angels at the tomb said to the women who had come to anoint Jesus' body: "Why do you seek the living among the dead".
While this question ultimately led the women to understand the reality of Jesus' resurrection, the question is also a pertinent one for us.
Too often, we find ourselves unintentionally seeking what is life-giving and nurturing to the soul in things and ways that lead only to a slow joyless death to the soul. We seek to find worth in our work, and we all know, while a job well done brings a sense of achievement and fulfilment, centering our worth in our work ultimately leads only to dissatisfaction and burnout. 
We can seek to build our material possessions and bank balance and perhaps be fooled by the security they give us, only to find they don't fulfil on the promise of life and joy.  We can find ourselves seeking a sense of self-worth in our personal image and then age begins to take its toll! A number of people who seek access to our services thought they had found relief in drug and alcohol use. For some, it may have started as recreational use or to bring some fleeting pleasure, but for those who access our services it has led to addiction, not liberty or freedom.
As humans, we seek love and hope, purpose and liberty. Its very easy to seek these things in a variety of ways projected to us very attractively through the media. However, the end result falls far short of the promise and expectation, perhaps even leading to anxiety and fear, rather than joy and life.
The women at the tomb were actually looking for a body. The angels pointed them towards a living Saviour. Why do you seek the living among the dead?
Today, we are still being impacted by a pandemic and natural disasters and many of us are managing complex personal environments and circumstances. Most people I interact with, despite their personal context still have a deep inner desire to know life and joy. I suggest the angels' question might also point each of us in the same direction – to a living Saviour.
Blaise Pascal said in 1670, "There is a God shaped vacuum in the heart of each person which cannot be satisfied by any created thing but only by God the Creator, made known through Jesus Christ."
He is blatantly saying: What we crave deep within can only be satisfied by knowing God through Christ.
St Augustine of Hippo wrote in his confessions in 398 AD, "You have made us for yourself, O Lord and our hearts are restless until they rest in you".   
The angels pointed the women to a living Saviour through their question: Why do you seek the living among the dead?
My prayer is that this Easter season you too will find yourselves deliberately looking for a living Saviour, one who brings joy and life and hope, the one about whom the Prophet Isaiah said: "those who hope in me will never be disappointed".  
Colonel Winsome Merrett is Chief Secretary of The Salvation Army Australia.