Empowering others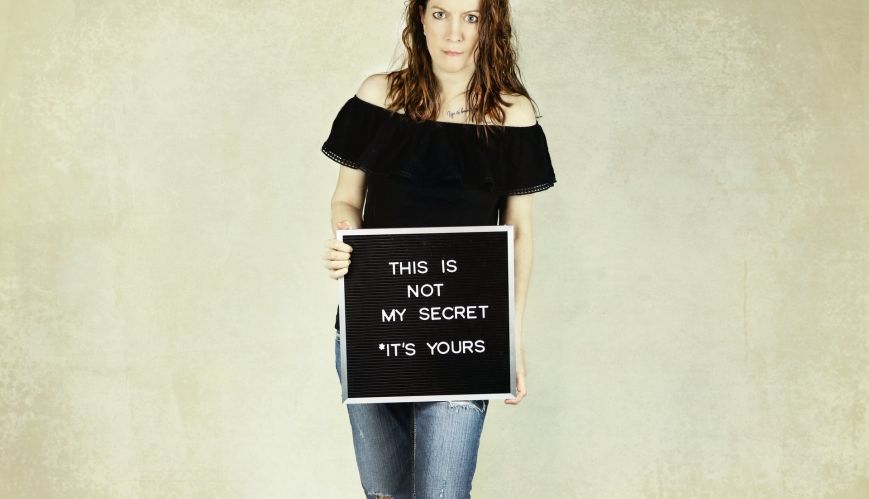 Empowering others
26 April 2021
Photo by Jen Theodore
Grace Tame, 2021 Australian of the Year, recently addressed the National Press Club in Canberra. Major Paul Hateley, The Salvation Army National Head of Government Relations, was present and shares his observations of Ms Tame's powerful speech.
The room at the National Press Club was full. There was a buzz in the air, with great expectation for what the Australian of the Year would have to say in using this public platform. Predominantly present were politicians, parliamentary staff and journalists. Some would say this to be a tough audience with a tough exterior and even tougher interior. But nothing could be further from the truth. 
As Grace delivered her powerful narrative, many people within the room were deeply moved by her lived experience and her deep resolve to educate people around sexual abuse and the dangers of grooming.
The 26-year-old was 15 when she was repeatedly raped by her 58-year-old teacher at a private girls school in Hobart.
As I listened to Grace tell her story, I experienced a cocktail of emotions. It made me feel angry that a person entrusted with the responsibility and care of a vulnerable child, a person in a privileged position and empowered to shape the minds of the emerging generation in an educational setting, would use their power for such depraved self-gratification and gain – not only robbing Grace of something that should have been a beautiful experience with the right person at the right time but also scarring her for life.
I also felt a deep sadness for Grace, that, as a young lady who had already been battling with her own health issues regarding anorexia, that this experience was forced on her as well and has deeply affected her life.
I was proud of her boldness and her courage, to stand as a 'survivor' – one of the terms she uses – and to talk about the most empowering thing for her to do is to empower others.  
I was also proud of her sense of selflessness – that she wants her story to be heard. She knows that the past will not change for her, but telling her story will make a big difference in the lives of others going forward. It will enable the victims' voices to be heard above that of the perpetrators, which is, as she said, a big "shift of power".
Grace rose to prominence through #LetHerSpeak campaign and in 2019 took her legal case to the Supreme Court of Tasmania to be able to publicly self identify as a rape survivor, and won.
In her address to the National Press Club, Grace went on to say, "It is so important for our nation, the whole world, in fact, to listen to survivors' stories. While they are disturbing to hear, the reality of what goes on behind closed doors is more so. And the more details we omit for fear of disturbance, the more we soften these crimes. The more we shield perpetrators from the shame that is resultedly misdirected to their targets. When we share, we heal, reconnect and grow. Both as individuals and as a united, strengthened collective. History, lived experience, the whole truth unsanitised and unedited, is our greatest learning resource. It is what informs social and structural change. The upshot of allowing predators a voice, but not survivors, encourages the criminal behaviour."
As I listened to Grace Tame, our Australian of the Year, speak from her heart, I, a privileged white Australian male in a position of authority, reaffirmed my commitment to be respectful of all people and to never misuse my position or power for personal gratification – whatever that may look like.
This may be polarising for some, but it's important for us to identify and understand that, for some of us in some cultural settings, being born Caucasian and male can bring about a power imbalance. We must be mindful that, consciously or subconsciously, we never misuse this. Policies and quotas alone will not completely address such power imbalances, but by keeping a check on my attitude and behaviour and, when necessary, modifying these appropriately so that all people are treated as equals, will go a long way.
As a follower of Christ, it's the words of Jesus that stand out to me, to "love your neighbour as you love yourself" (Mark 12:31). Respect is what underlines these words. We should always be respectful in all our relationships and interactions with others and we need to show Christ through the way we live our lives.
I am constantly reminded that, as an institution, The Salvation Army has, over many years, done the right thing by those in our care, but we have also had some gross failings in preventing abuse. Sadly, we are not completely innocent in this space and I wish we were. We continue, though, to recommit to our safeguarding measures and strong desire that any person that comes within the doors of The Salvation Army, who has any interaction with any Salvation Army personnel, should have the right to feel and to be safe all of the time, and that we can always be a safe haven for those who are survivors of such abuse.
Thank you Grace Tame, and other survivors of abuse who share their experiences, for your courage, boldness and resolve as you empower other survivors to tell their story.
If reading this has created some distress for you or your loved ones and you would like some assistance, please contact one of the numbers below:
Lifeline 13 11 14
SuicideLinel1300 651 251
Respect 1800RESPECT (1800 737 732)
The Salvation Army Centre for Restoration 02 9466 3063