How prayer shaped the early Salvation Army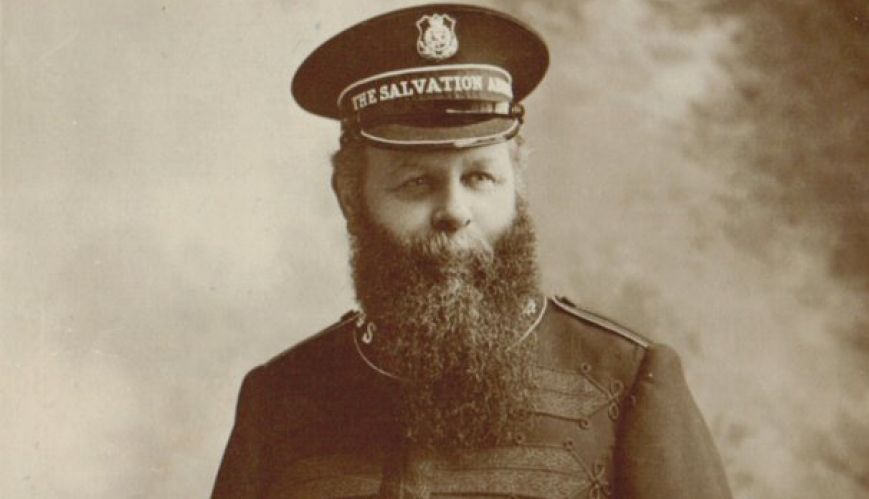 How prayer shaped the early Salvation Army
5 October 2018
Commissioner John Lawley was a prominent early Salvationist known for his intercessory prayer.
By Scott Simpson
The names of the great pioneers of those glorious early days of The Salvation Army are very familiar to most Salvationists.
William and Catherine Booth, George Scott Railton, Elijah Cadman, Samuel Logan Brengle, Bramwell Booth, Evangeline Booth – the influence of each of these individuals on the early development of The Salvation Army was immense.
One equally influential yet less prominent early Salvationist was Commissioner John Lawley.
In 1877, aged 17, Lawley became a Christian as a result of meetings led by William Booth. He rose through the ranks of The Salvation Army and eventually became Booth's aide-de-camp. 
Lawley travelled with the Army's founder, sang, led the prayer meetings, gave altar calls and interceded for Booth when he preached.
And that is where his influence on the rapid rise of the early Salvation Army was perhaps greatest. Commissioner Lawley was an intercessory prayer warrior.
He was known to literally crawl under the stage while Booth preached, praying fervently for the lost. And as all Salvationists know, the effect of Booth's preaching was dramatic.
History records that as Booth spoke, people would cling to the pews under the conviction of their sin. He would then call for Lawley. "Where is Commissioner Lawley? Bring him out!" he would bark.
Lawley, covered in dust and sweat, would crawl out from under the stage and, standing, proclaim the hope of salvation in Christ. The historical records go on to say that the convicted would "seize hold of Christ like drowning men and women!"
To put it simply, Lawley, and Booth, recognised the phenomenal power of prayer.
Salvationists in Australia have recently been called to 100 Days of Prayer and Devotion. The initiative, which started on 24 September, continues through to 1 December 2019, the historic official start of the new Australia Territory.
So, is the 100 Days of Prayer and Devotion something you are taking seriously? Is the biblical discipline of prayer something that you are actively pursuing in your life?
I was recently talking to an older Salvationist who for many years has organised the Sunday morning prayer meeting at his corps. He lamented that while more than 150 people regularly attend the worship service, just half a dozen make the effort to be at the prayer meeting.
And, sadly, that is likely to be the experience of too many corps across Australia. It makes me wonder what the likes of Lawley and Booth would make of this casual attitude to prayer?
The National Vision Statement of The Salvation Army states that, "Wherever there is hardship or injustice, Salvos will live, love and fight, alongside others, to change Australia one life at a time with the love of Jesus".
In our own strength, fulfilling that vision is impossible. But what if you got down on your knees and implored God for the power of the Holy Spirit to fall upon the mission of The Salvation Army, just as Commissioner John Lawley did all those years ago?
All of a sudden, this bold vision surely looks achievable. Commissioner John Lawley may not be well known today, but his story has inspired me.
My hope is that it will inspire you too.
Scott Simpson is the Managing Editor of Others.