It's all about real connection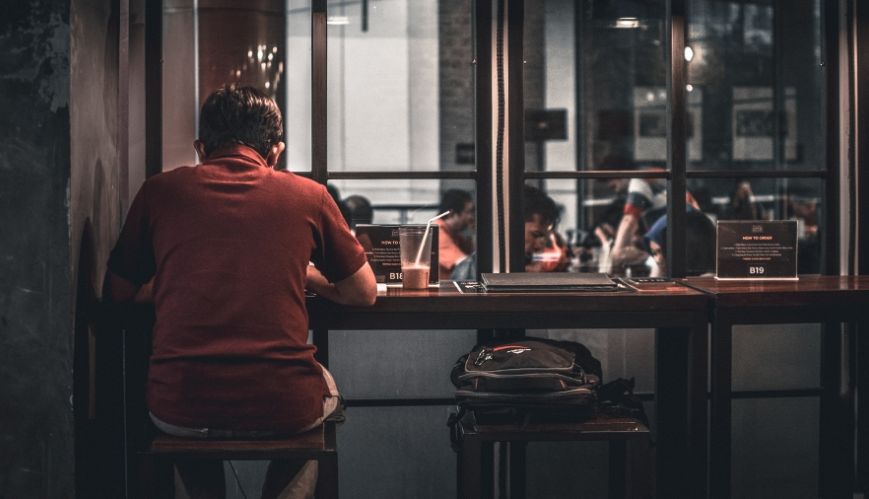 It's all about real connection
14 November 2018
Photo: Ismail Hamzah.
By Jennifer Cloke
We live in a world that is connected like never before. Hundreds of TV channels, Facebook, YouTube, Twitter, Tumbler, blogs, emails, texts and old-fashioned phone calls – just a few of the ways people connect with one another.
But, at the same time, many people describe a world that is isolated, lonely and devoid of real people and real conversation. I suspect that if it were not for our meetings over coffee, some of us would hardly speak to another person all day.
We hear older folk speak of leaving the TV on for company; they don't really watch or even listen, it is just in the background, blocking the silence of living alone. Unfortunately, there have been all too many folk (of all ages) who have decided that life is just too hard or that no one would even notice if they were gone.
Amid the hustle and bustle of life, the busyness around us and cacophony of sound that speaks of life and activity, they remain alone. The theme song from the television show Cheers (set in a Boston pub) explains why the regular catch-up at the bar was crucial for the patrons portrayed in the show.
One line says: "Sometimes you want to go where everybody knows your name, and they're always glad you came."
As a Salvation Army, we are in the process of rediscovering what it is to be a faith community and not merely a weekly meeting place. We need to examine what true inclusion within our church communities looks like and have to consider the tough question: "If I don't belong at church, where do I belong?"
And: "If this group of 'loving Jesus people' can't love and accept me, where can I find acceptance?" Is your faith community a place where people can come, sit, share, talk, laugh, listen, cry and express frustration, pain and anger?
Is your faith community a place where you can share, and learn that others are struggling with the same issues and stressors of life? Is your faith community a place where the people who share life with us, whether in a traditional church or in some new expression of gathering, leave feeling like people really enjoyed their company, where people knew their name, missed them when they were away and actually cared for them?
If not, then I think we have missed the point. When the Army's founder, William Booth, said to his wife Catherine: "Darling, I have found my destiny", I'm quite sure that he did not have a comfortable, middle-class, traditional church in mind.
The Booths envisaged a radical church (an Army of saved people who loved Jesus) who would "lift" the fallen, feed the hungry, welcome the stranger, clothe the naked, share their possessions, include all people equally and extend welcome.
A church that would help "lift" people from their poverty, loneliness and despair and enable them to live "life in all its fullness" as expressed in the Gospel of John.
Implicit within the word "lift" is that there is something or someone alongside to enable that upward movement to happen.
The Church, and by that I mean you and I, are God's hands, feet, eyes, ears, mouth and heart, shining a light on a loving God to all those with whom we interact. It is not enough to hear about God, we need to see him for ourselves.
The Salvation Army is an active church, lots happening, with many programs and events, but unless we are creating community and operating "in community", we have missed our destiny.
Do programs outnumber relationships? Can we hide behind our busyness and never actually affect anyone's life? Do we offer safe and inclusive places to meet, support and sustain in body, mind and spirit? Do we offer friendship, support and a sense of belonging to those people who can no longer attend our times of corporate worship, to a young person, to newly marrieds and/or new parents?
These are tough questions for any church, particularly when we aim to answer them honestly. Now, in particular, is the time to answer them and address any areas where our faith expressions are missing the mark. As we become one Australia Territory, we don't have to make everything "new", we simply need to return to Christ, and Booth's original call to live, love and fight.
Major Jennifer Cloke is the Australia Southern Territory Salvos Caring, Disability Inclusion and Seniors Ministries consultant.