Lessons in silence - part 3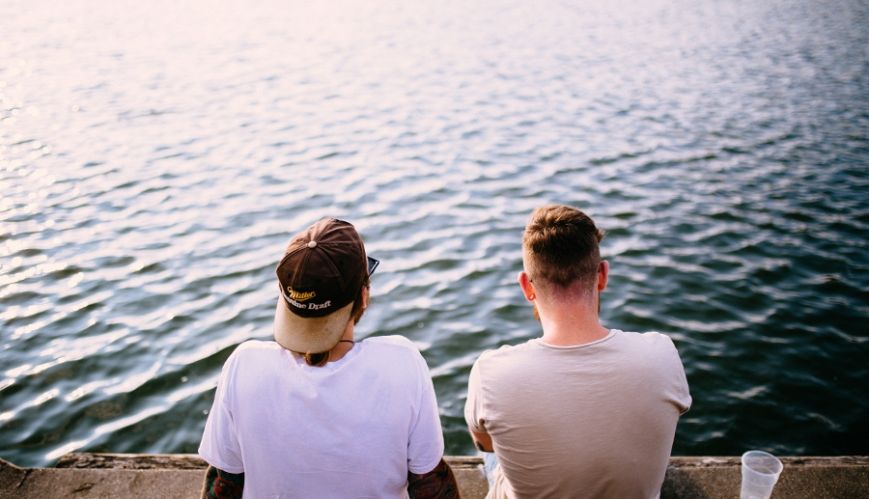 Lessons in silence - part 3
16 July 2017
By Major Dean Clarke

She has all the power and "she" is not who you're thinking of. She happens to be Lesley, my speech therapist, and not Vicki, my wife [although she also powerful].

At present we meet regularly so I can blow through a straw, say vowels over and over and repeat back sentences while speaking forward and not at the back of my throat. This is all part of the recovery process after vocal-cord surgery, and "she" has the power to tell me when I can and can't do things. Like speak in public, or sing, or have extended conversations [meaning normal in length]. So when I tell Lesley I'm going away to a training event, I'm interested in what she has to say. "Go and enjoy," she encourages me, "but don't talk too much, and lots of vocal rest." Interpretation: Don't talk much. I went and had a very interesting week.
 
The week's training was "Inspire" – a Salvation Army course for officers to encourage personal and professional development as a leader. Now a key task of a leader is to lead, but how do you lead when you speak out the vision or call them to follow?
 
Carrying around my phone and "speech me" app gets me through most of the one-on-one conversations, but how do you participate in group conversations when you can't talk in the group? The phone isn't that loud and my giftedness in charades is as poor as those trying to interpret. Mostly that week I listened and looked.

Besides guest lecturers sharing thoughts, we also engaged in group work. – a small leadership formation group as well as the whole group doing activities together. The leadership formation group was a gift. Four officers shared learning and insights from the leadership training and their personal journey. Openness and honesty, encouragement and support were values our particular gathering held tightly to. John Maxwell states that leadership is influence. Leaders also need to demonstrate respect for those around them and the best way I could do that in this setting was to give my attention and encouragement for them to speak.

I learnt that there were times when the best thing to say was hardly anything at all. So with my eyes, or a nod of the head I encouraged others to do the talking. I offered them space to share, to process, to reflect, and urged them to action on what they had decided. Our formation group was helpful not because it relied upon my wisdom, but rather the opposite. My silence and attentiveness allowed others to grow. And the more they grew, so I did. Leadership is influence and sometimes we influence best in quietness. Leadership doesn't have to be aloud.

One of our large group activities involved a series of cards on the ground which we then had to select from and place into priority. As an activity it encouraged group engagement and conversation. Besides being a talker, my Myers-Briggs personality is ENTP, or "The Debater." No one loves the process of mental sparring more than ENTPs and in these type of activities I have a lot to say. Except when I cannot say a lot.

Forced to be quiet, I still wanted to have a voice. Just because I cannot speak doesn't mean I have nothing to say. So without a word being said, and after others had shared some of their thoughts, I picked up a few cards which I felt to be important and placed them appropriately. Others in the group acknowledge and then discussed my suggestions along with their own. With no voice for rebuttal argument I made my point as best I could and together we decided on the right cards in the right spot.

I gained another leadership insight that day. Leadership doesn't always go first. So often as the leader we feel it important to lead off – speak first, act first, get out in front and let others follow. Yet I've discovered the power of silence and letting others have their voice first. Unaffected by my comments or decision, they shared their insights and learning. Their point of view was validated, I still had my say, and then together we agreed on the way ahead. As the leader I can make better decisions and they have not only a voice but an investment into the process and direction.

At the end of the week of leadership development I hadn't really said many words. No long conversations for me. Yet I felt I had made a difference in the lives of others around me by respecting who they were, and what they had to contribute. All this through learning that leadership doesn't always lead.
Read Lessons in silence - part 1 and part 2.
 
Major Dean Clarke is the Corps Officer at Brisbane City Temple.