Living a life full of promise.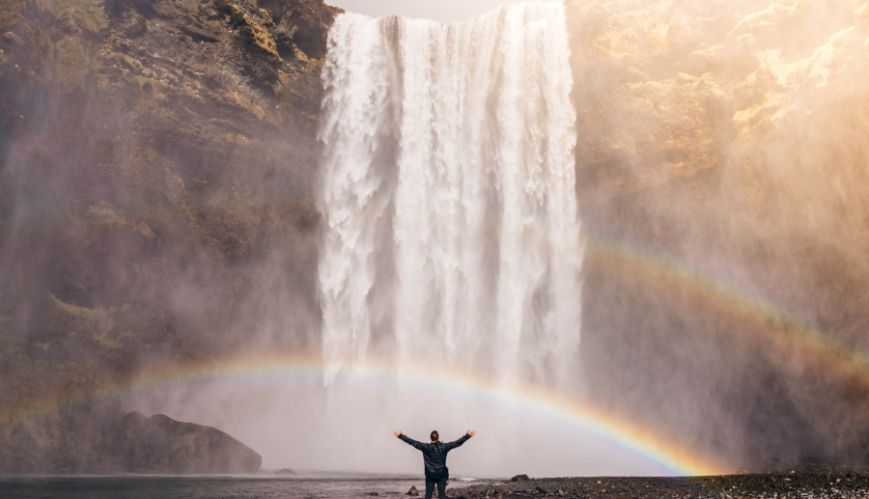 Living a life full of promise.
17 May 2019
Photo: Jared Erondu
By Commissioner Floyd Tidd
Promises abound in these weeks. From every media source we hear daily the promises of politicians as we approach Election Day 2019 later this month.
Many will listen to the promise-filled speeches with a good dose of scepticism based on experiences of the past.
Sadly, that scepticism isn't limited to election season and the promises of political candidates. Based on past and even present experiences, some will hear a promise, with a cautious 'let's wait and see' approach.
This happens within family life, work settings, and within our Salvation Army contexts. It extends back throughout the pages of history and Scripture as well, as people have struggled to embrace the promise offered.
Where people have failed to deliver on their promise, lack of confidence in future promises sets in. When timing for the fulfilment of the promise does not match one's expectation, trust erodes that future promises will deliver.
When the actual fulfilled promise does not result in an outcome, anticipated confidence in future promises becomes a challenge. When the disciple Thomas declared what it would take for him to believe, he articulated the heart of countless people through the centuries before and after him.
Jesus had promised his disciples that he would rise from the dead. Even after some had seen the risen Jesus and told Thomas, he would not believe the promise until he experienced a real encounter with Jesus himself.
Jesus met him where he was that he might believe, not just for this promise but all God had promised. God's word is filled with promises for all who will believe and embrace life living out his promises.
The resurrection of Jesus from the dead, just as he promised, validates every promise God has made. 
Because Jesus rose from the dead, just as he promised, the early followers of Jesus would wait in Jerusalem as Jesus had instructed them to do so when he ascended back to heaven following his resurrection.
They would wait for his promise of the Holy Spirit, God's continued presence with them. Again, they saw the power of the promise of God fulfilled when the Holy Spirit came upon the followers of Jesus at Pentecost.
They knew that they could take God at his word. They could live life based on the certainty of the promises of God. For followers of Jesus today, that certainty remains. God is faithful to his promises.
The Psalmist writes, "Lord, your promises have proved to be true. I love them" (Psalm 119:140 NIRV). Easter and Pentecost are the reminders that God is faithful to his promises. Where scepticism may have crept into our faith journey, see again the faithfulness of God.
Look again with an open and honest heart as Thomas did, to the risen Jesus. He still meets people where they are and leads them to deeper belief in him and his promises.
Those who have met the risen Jesus, live, love and fight alongside others, as people of the promise, transforming Australia one life at a time, with the love of Jesus.
Let us step boldly into the day with confidence in the promise of God who can and will do more than we could ever ask or imagine.
Commissioner Floyd Tidd is Territorial Commander of The Salvation Army Australia Territory.