Mind your language!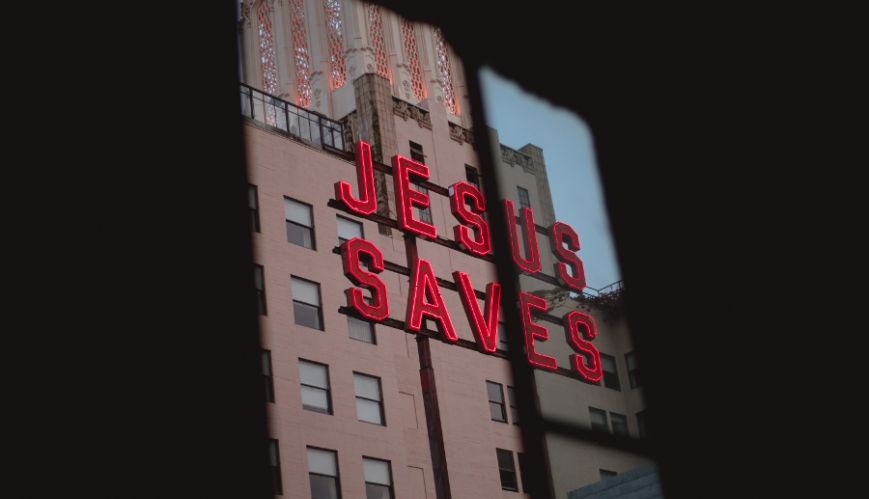 Mind your language!
1 August 2018
Photo: Jason Betz
By Mal Davies
In the aftermath of the cultural explosion of the 1960s and '70s, Salvation Army corps discovered that the old "franchise" idea of what a corps looks like had gone out the window.
Institutions were breaking down; traditions were being challenged and initiative and innovation were made welcome.
Suddenly there was room for some creative freedom, not only in style of worship but also in what activities were provided – if you didn't want to have a Home League or timbrel brigade or hold kneedrill, you didn't have to!
Corps began to experiment with things like different times for meetings (rather than the standard 11am and 7pm), different forms of leadership (corps council versus leadership team), different expressions of worship (café church and youth crushes) and, maybe most alarmingly for some, different terminology began to creep in.
Even today at your corps, for example, do you talk about the Sunday meeting or the Sunday service? Do you tell someone to meet you at the hall or meet you at church? Do you have a Sunday School or a Kids Church?
Do you hold soldiership classes or membership sessions? Do you point out to visitors who the corps officer is or who the minister of the church is? Are you a corps, a church or a community centre?
A few years ago I recall seeing a corps advertising within The Salvation Army for a "youth pastor" and I thought: when did we start using "pastor"?
In my role as a corps officer I get to meet a lot of people and talk about the work of The Salvation Army. This includes talking to groups of school students, Rotary Clubs, community centres, business owners and social and welfare workers from non-Army agencies.
I confess that at times I feel awkward saying: "Hello, I'm Captain Mal Davies, I'm the Corps Officer from the South Barwon Corps."
Generally, it comes out more like, "Hi, my name's Mal Davies, I'm the officer, or minister, at the South Barwon Salvos church in Belmont."
Rank doesn't matter to non-Salvos, so no point saying "Captain". "Corps officer" needs explaining, so I add "minister". "Corps" means nothing to most people (apart from being the middle of an apple) so I say "church".
And South Barwon isn't even a suburb, so I add that the church is in Belmont. Sundays are another matter. If a visitor attends our meeting for the first time, should I say, "The CSM will bring the announcements", or should I stick with my usual, "Ali is going to bring us a few announcements"?
When speaking about the theme for the morning, should I refer to what we'll be focusing on in the address, the message or the sermon? And what would that visitor conclude when I announce that dear old Mrs Smith has been "promoted to glory"?
We're a strange lot, we Salvos. Does our language make us appeal to visitors and non-Salvos or is it an exclusivist vocabulary aimed at upholding Army traditions and functioning as a "secret" language that only we know? Does our language help people in or keep them out?
Some will say that any updating or loss of Army terminology or vernacular is another nail in the coffin of The Salvation Army.
Lose our language and we lose our DNA, they say. Well, I don't think it's that scary. The international Salvation Army isn't about to collapse if we update some terminology. The key question is possibly: do we exist for the good of the unsaved or for the good of the soldiers?
Former Archbishop of Canterbury William Temple made the pertinent comment: "The Church is the only organisation that exists for the benefit of its non-members."
The 2012 book Jim & Casper Go To Church told of how pastor Jim Henderson invited atheist Matt Casper to attend 12 different churches with him and offer honest feedback. They attended everything from a small-town church to a mega-church to a church for recovering addicts.
Among Casper's astute observations was the question: "Where do you learn to talk like this?" When Jim asked him what he meant, Casper said that the language of most preachers he heard was not the sort of language real people use.
Who uses words like epistles, redeemer, fellowship, missional, sanctification, evangelist and being "saved" in everyday use?
I could say the same about a number of Salvo expressions, from "corps" and "corps officer" to "junior soldier" and "corps cadet".
Apart from us and the military, who speaks like that? So, again I ask: does our language help people in or keep them out?