Moral discernment in our time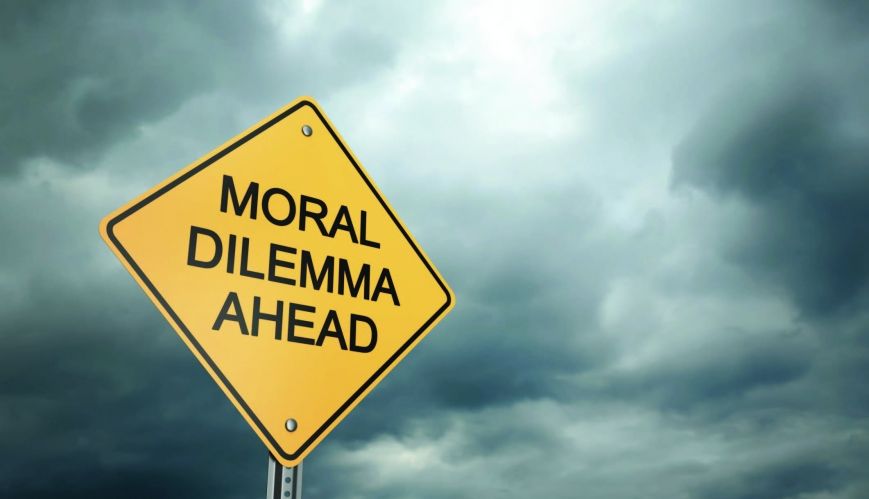 Moral discernment in our time
3 October 2017
Dealing with complex moral and social issues is an inherent part of day-to-day life. Depending on how a person responds, there is potential for harm to result, either to the individual, to one's contacts or the community and, indeed, world at large. Avoiding or minimising such harm should be a goal of our response. But as Christians, we consider that it is also important to affirm and enhance the inherent dignity of each individual, as well as to fulfil God's purpose in creating us.
The current moral and social issues – such as sexuality, nature of marriage, euthanasia, equality/equity, surrogacy – are prominent in the media. How we as individuals, and the Christian Church itself, respond to these is under great scrutiny. How should the distress of weighty moral dilemmas be borne? Is drawing on conscience and moral character, cultivated over time, sufficient for the task? Moral dilemmas need resolution and dealing with them calls for clear thinking. So, where do we turn for illumination?
In the Wesleyan tradition, with which The Salvation Army associates, we identify four sources of wisdom that aid moral discernment:

1. The Bible (first and foremost) – The Bible is God's word to the human race. This does not mean, though, that it contains specific solutions to all ethical dilemmas;
2. Tradition – Tradition expresses the collective wisdom of the Church gathered over time to further guide decision-making;
3. Reason – Reason is one of God's gifts to us for determining how we might act. For instance, "justice" is a heavily used general moral precept in the Bible, but it is of no value in itself unless we reason from the principle to a practical course of action;
4. Experience – Experience covers a broad space. It can be seen as a reference to Christian conscience as being the way in which God makes us aware of what is right, but our conscience can sometimes be misled, coloured by cultural prejudices and limited by a narrow range of experiences. Experience also refers to factual knowledge. Modern science, including medicine, sociology, psychology, and biology, uses observation to objectively understand the situations we face; the facts discovered can be very important to good ethical decision-making.
As Christians we have a responsibility to discern the appropriate course of action. To do so requires a systematic examination of the above four sources. The Salvation Army, by its very nature, is a nurturing Christian movement that seeks through its ministry to develop each person's relationship with God, with humankind and with creation. Its ministry is holistic, meaning that it does not matter if help is needed in a practical or spiritual manner.
The Salvation Army's Moral and Social Issues Council (MASIC) in Australia "... exists to identify, study, advise on, and respond to moral and social issues about which The Salvation Army has a responsibility to form a view". Both the Australia Eastern and Southern territories established a Public Questions Board (MASIC forerunner) in the 1980s to do just this. I was asked to be a member at that time, in a context of emerging medical technologies, the rise of HIV/AIDS, and an awakening of the individual to be more self-assertive and less likely to follow family, societal and institutional norms. One of my tasks was to consider the new biomedical developments of in vitro fertilisation (IVF) as a means of assisting couples to have a child in the face of otherwise insurmountable barriers.

Today, MASIC applies all four sources of wisdom in moral discernment to fulfil its responsibility as a moral and social policy guide to individual Salvationists, to staff in their ministry and, indeed, to the community at large. We are now reviewing and updating a range of materials which include Positional Statements, Guidelines for Salvationists, and Discussion Papers. These will become increasingly available in the next few months.

We are now embarking on a process, in co-operation with national leadership, to equip and engage The Salvation Army community with the necessary tools and information that will help us better deal with challenging issues. To achieve this, and with the responsibility of bringing ourselves and others closer to God's will, we need to promote respectful dialogue around controversial issues to ensure that each of us is appropriately informed, and understands the perspectives and circumstances that others must deal with.
Professor Graeme Young is National Chair of The Salvation Army's Moral and Social Issues Council.