Pasta and a box of beanies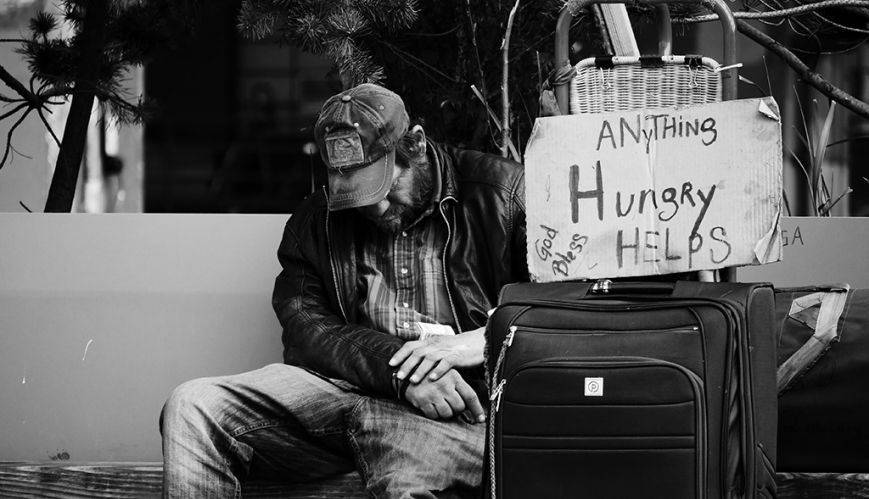 Pasta and a box of beanies
7 August 2020
Being present with marginalised people makes a difference, says Salvation Army officer Captain Belinda Cassie.
By Belinda Cassie
I'm going to need you to put your imagination to use. It's a crisp Wednesday night in the city. It's been raining on and off throughout the day, the streets are damp and the wind cuts through the multiple layers you're wearing.
It's already been a long day, before you even started loading up the van. That Zoom meeting went a good half-hour longer than it should have. Of the three urgent replies you needed not one got back to you, and you ended up having to do all the washing up in the staffroom kitchen – again.
But here you are. Plastic takeaway dishes filled with pasta casserole, some fruit, a box full of beanies and all the clean blankets that could be found. Because your day was long, but for some the night ahead is longer.
As part of my role as a chaplain, I've been working in the inner-city of Sydney for a few years now with both people at risk of homelessness, or experiencing homelessness. Recently, I watched the series on SBS, Filthy Rich and Homeless.
I spotted the faces of people that I knew – people I've spoken with and served meals to; people I've made phone calls on behalf of, and sat in the gutter with. Some I've only met once; some I am fortunate enough to call my friends.
Every week, the community worker based at one of our churches takes a team of us out to different places in the city. There is Mary in the first park. Depending on the day, Mary can be articulate and jovial. She has a dry sense of humour and tells me that the KitKat I offered her will rot her teeth. On other days Mary has no idea who we are and is afraid of any of us getting too close to her.
Bob sleeps in the covered walkway nearby. He welcomes us each time with, "Wipe your feet on the mat", and each time we wipe our feet on the imagined mat before we walk over to offer him this week's pasta dish – but only if it isn't a spicy one.
At the next park, some of the team rush ahead. They are eager to catch up with Jim. Jim might sleep on a mattress under a bridge, but he has been a wise sounding board for some of the team over the last couple of years. We'll run into Rosa and Michael later on, and Ivor isn't in his usual spot so one of the team will swing by tomorrow night to check and see if he is okay.
The wind is still biting and the concrete damp. It's late already but the whole night still lies ahead for our friends on the street as they try to find places to stay warm. We've passed out all the meals we have, and the beanies ran out long ago. But the conversations have been warm and heartfelt. I don't know that we are doing anything that is going to radically change life for anyone who is homeless. But tonight, like every week, a few friends met and talked and laughed and shared, and it mattered. And it made a difference in the lives of those who too often go ignored and unseen.
In the Bible, in the book of Mark, some scholarly folk were quizzing Jesus on what the most important commandment was. Jesus' answer was pretty concise. He simply said that the most important thing is to love God with all your heart and mind. Then love your neighbour as yourself. That's it. No bells or whistles – love God, love your neighbour, love yourself.
We aren't changing the world with pasta and a box of beanies, but we will keep loving our neighbours on the streets as best we can, for as long as we can.
* All names have been changed.
Captain Belinda Cassie is a Salvation Army chaplain, Inner City Social Mission, Sydney.