Pointing the way to peace, safety and security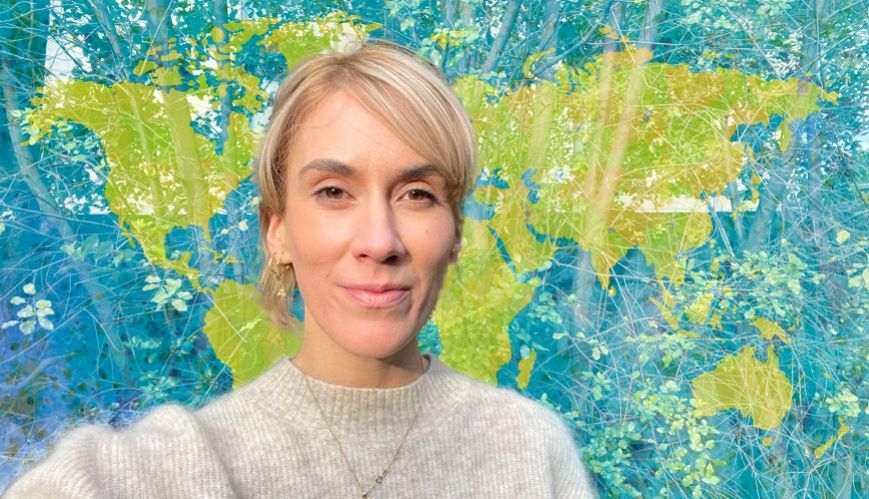 Pointing the way to peace, safety and security
19 June 2022
For refugees and asylum seekers, moving countries is life-threatening and fraught with dangerous roads, and they need help to make the journey. Photo: Viktor Talashuk on Unsplash
By Rosy Keane
One of many things I found unusual since moving to Australia this year (apart from the fact that you don't have pre-cooked snags like in New Zealand) are the road signs. This seems trivial, but when trying your best to avoid breaking local laws or braking for local wildlife, interpreting signs is crucial to navigating a new country.
One sign I'd never seen before was a yellow triangle with two linked figures and the words, 'Refuge Island', to show where you could stand between dangerous roads and not get hurt.
Seeing others: Where from and where to?
In Genesis 16, we read of a slave named Hagar, suffering, heavily pregnant and alone. She has just escaped cruelty and persecution, fleeing on a dangerous road into the desert. On the edge of despair, God meets her there and asks, "Hagar, slave of Sarai, where have you come from, and where are you going?"
God already knows! But God shows us how we, too, should listen and act when we encounter those dispossessed and displaced. God gives room to Hagar's story, reassures her and gives her hope for the future. Hagar – a refugee and slave – becomes the first to give a name to God: El Roi, 'You are the God who sees me'.
Refugee Week 2022: Healing
Refugee Week is marked from 19-25 June, and this year's theme is 'Healing'. Right now, the population of Australia equals the number of refugees scattered around the world (roughly 26 million). Half are under the age of 18. Many have stories just like Hagar's.
The Refugee Council of Australia says Refugee Week is 'the opportunity to hit the reset button on how we behave towards one another ... [We can] draw upon shared hardship to heal wounds, to learn from each other and to move forward.'
Cynthia Gunawan, The Salvation Army Australia's Asylum Seeker and Refugee lead, says, "providing a welcome to refugees and those people seeking asylum is a way in which everyday Salvos can engage in personal mission, to see lives transformed by the love of Jesus."
While my moving countries was easy – and the hardest part to navigate has been signs and sausages – for millions of refugees and asylum seekers around the world, moving countries is life-threatening, fraught with dangerous roads, and they're unable to journey alone.
We invite you into the process of listening, making space and responding to the stories of refugees this week with the resources below.
my.salvos.org.au/toolkit/resource/refugee-week-2022
For those seeking a 'refuge island' in Australia, those who love Jesus can be the sign pointing to peace, safety and security for our refugee sisters and brothers today.
Aux-Lieutenant Rosy Keane is the Australia Territory Secretary for Spiritual Life Development