Taking our vision forward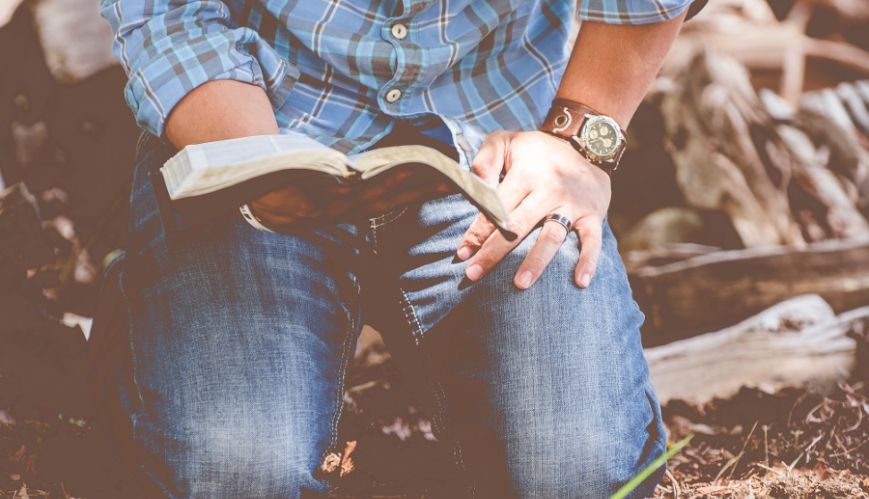 Taking our vision forward
7 February 2018
"Brothers and sisters, I do not consider myself yet to have taken hold of it. But one thing I do: Forgetting what is behind and straining toward what is ahead, I press on toward the goal to win the prize for which God has called me heavenward in Christ Jesus" Philippians 3:13-14 (NIV).
Over the course of the last month I've taken the opportunity to read in greater depth about some of the well-known, as well as the less prominent, stories of leadership throughout the Word of God.
My eyes have been glued to the pages as I have read about biblical giants like Abraham, Josiah, Nehemiah, Deborah, David, Miriam and, of course, Jesus.
God innately bestowed these leaders with unique gifts and talents so they would have impact far beyond their earthly lives. Piecing together in my mind the common link in each of these remarkable lives was vision. God inspired their vision and trusted them to stay true to his calling.
In reading these stories, key attributes from each one confirmed God's vision to his Army here in Australia. Our national vision is:
• Spiritual – it is inspired by God and his Word.
• Verified – over 2500 Salvos played a role in articulating it.
• Exciting – it generates enthusiasm and a sense of anticipation for our future.
• Unique – it defines our extraordinary ministry in this nation.
• Challenging – it will stretch us beyond anything we've ever accomplished.
In the first part of this year, my wife Tracey and I will be touring every week throughout our Army's diverse and varied mission expressions in this great southland of the Holy Spirit. We will be listening to Salvos firsthand about how our national vision is coming to life in every corner of our nation. We can't wait to get out there.
For all Salvos, the first half of this year is packed with important opportunities for us to share in our experiences of living our vision through all mission expressions of our Army. Over the next two months, all corps and social centres will take part in the "Vision Booster" campaign.
From Sunday 11 February, this campaign will begin with a weekly focus on every line of the new national vision statement. The campaign will culminate in a National Day of Commitment and Covenant Renewal on Sunday 18 March. This will be an opportunity for all Senior and Junior Soldiers to renew their covenants and an opportunity for all Salvos to demonstrate their solidarity and commitment to our national vision.
This campaign comes right before the Easter period, which, I believe is the perfect precursor to this season of recognising the ultimate sacrifice Jesus made for his people.
As a Jesus-focused movement, unpacking and reflecting on our vision is a very relevant lead-up to this holy observance. I urge you to get along to your local Salvos or social centre to "go deeper" in our national vision during the Vision Booster campaign. As God's Army we will boldly march forward with the love of Jesus, convicted by his vision to transform this nation one life at a time.
To download Vision Booster resources head to resources.australiaone.info/vision
Commissioner Floyd Tidd is National Commander of The Salvation Army in Australia