The greatest gift is hope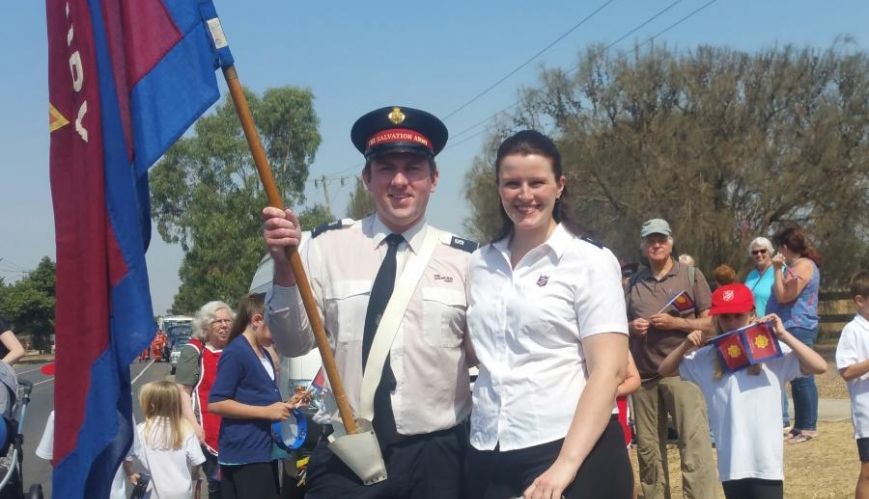 The greatest gift is hope
16 December 2020
Lieutenants Andrew and Laura Webb have dedicated their lives to giving hope to others.
By Andrew Webb
At Christmas, and throughout the year, I have learned that one of the greatest gifts we can give is hope.
At times, we might have to hold on to hope for others, acting as 'hope-bearers' for them, until they can see it for themselves. Sometimes it can be a long journey, but it can also be as simple as an encouraging word.
My wife Laura and I were reminded of that several years ago.
That Christmas, we had a substantial budget tightening, but the needs had not decreased. So, we committed as a corps to creating around 150 Christmas hampers for families as we had done in previous years.
A couple of weeks before the distribution date, we had been able to gather much of what we'd needed, but we were short on funds and had almost no long-life milk. We wanted to have all the essential staples in the hampers, plus more.
So, Laura simply prayed for milk – or a donation to buy some. Then she went to pick the kids up from school.
I was just packing up and an old Holden Commodore came rolling into the car park. A fellow who looked like he'd lived a tough life got out and opened his boot. There were 250 bottles of long-life milk. He'd just been to the supermarket and bought it for us.
Laura and I had not yet told a soul – not even at the church – but that was exactly what was needed, with plenty to spare. What an answer to prayer!
He and I loaded it all into the office and I went back out to his car to thank him and see him off. He asked me, "Do you know why I did this today?" And then said, "Five years ago I came here, and my life was a real mess, but someone [from your centre] put their arm around me and told me my life would be okay. And so, I've come back to say thank you."
He continued, "You won't see me again because I've moved out of the area, but I just felt I had to do this for you today."
I learned many lessons from that – including the fact that you never know what an enormous impact a small gesture of encouragement might have on someone. Plus, you never know if it will come back to you in a blessing later down the track. And I've also learned that when my wife prays for something – look out!
There have been so many other situations that seemed hopeless, where we felt we were able to carry a glimmer of hope into our community. As followers of Jesus, the very 'currency' we trade with is hope.
It is a precious gift we can give out lavishly, confident in a God who provides in endless supply.
Lieutenant Andrew Webb is Corps Officer at Sunbury Corps in Victoria.