The holiday gift from God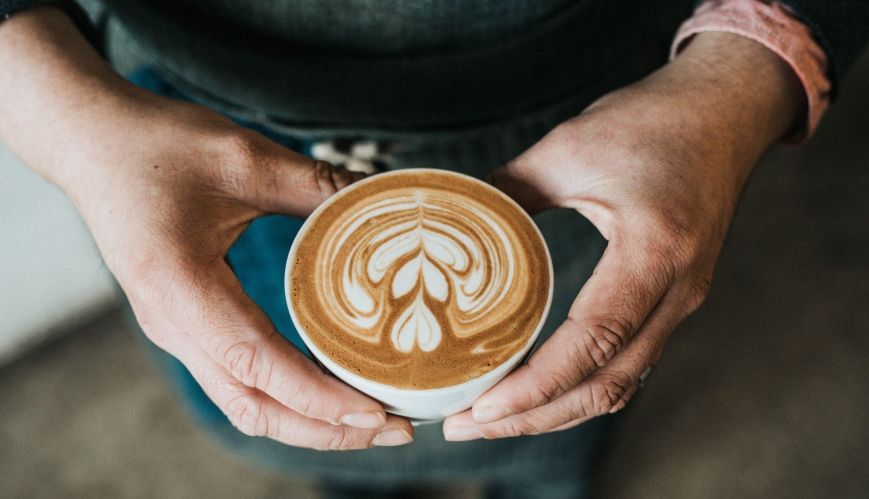 The holiday gift from God
10 January 2022
How God can use the simple act of catching up with people for a coffee. Photo by Nathan Dumlao on Unsplash
By Dean Simpson
I love holidays, especially travelling somewhere with my family. But in the middle of last year, I took a two-week 'staycation', intending to tick off a long list of jobs around the house.
Little did I know that God had other plans for me.
In recent years, I have been asking God what my spiritual gift is now that I am in my mid-50s. Throughout the first five decades of my life, I have 'tried on' various gifts in service for God.
I have done a lot of youth and children's work, I've played various brass instruments in Salvo bands, I've been part of sports ministries, I've worked on Christian magazines, and I've even used my ability to draw to get God's message out into the world.
But I've never felt like any of these areas was a 'true' spiritual gifting. This continued to bug me for many years.
I was only a couple of days into my two weeks off when my mate Doug* called. He'd been having a hard time lately and wanted to catch up. He came over the following day, and I sat and listened to his story. He had just been made redundant from his job, and his wife had left him. A former drug addict, Doug found himself at rock bottom and tried to take his life by taking an overdose. He was now living in emergency accommodation and needed someone to talk to.
So, I listened to Doug's story over the next hour, offered some encouragement, and prayed with him. I continue to catch up with him now and then.
A few days later, I bumped into Aaron* at the shops. Recently divorced and with custody of his daughters, Aaron had just been diagnosed with a life-threatening illness. It had turned his world upside down. How was he going to work, care for his daughters, and cope with the health journey ahead of him? I offered to sit down and have a coffee with him straight away, and he gratefully accepted.
So, over the next hour in a little cafe, I listened to Aaron's story, offered some encouragement, and prayed with him. I continue to catch up with him now and then.
During the second week of work leave, a neighbour, Mick*, walked past as I was gardening. We chatted, and he told me he had a teenage son who was "going through a tough time".
I invited Mick in for a cuppa, and over the next hour, he admitted he was struggling to be a "good dad" to his son. I listened to Mick's story, offered some encouragement, and prayed with him. I continue to catch up with him now and then.
Around this time, my wife and daughter completed a personality course. In short, it identifies personality types, describing patterns in how people interpret the world and manage their emotions.
My wife and daughter identified that I have a "gift of listening and offering encouragement", which resonated with me.
It was an enlightening moment. I felt peace inside. I no longer felt jealous of the worship singer on stage, obviously using their God-given gift, or envious of the evangelist saving dozens of souls a week. I could be me, using my godly gift of "listening and offering encouragement" to others.
Finding my 'spiritual gift' in this stage of life has changed my outlook. I find it easy to chat with people, listen to their stories, and offer encouragement and a prayer.
That two-week 'staycation' turned out to be a life-changing 'holiday'. And I still got to tick off many jobs on my to-do list around the house!
The Bible teaches that we all have spiritual gifts. In 1 Peter 4:10, it says, "Each of you has been blessed with one of God's many wonderful gifts to be used in the service of others. So, use your gift well."
Have you discovered your gift from God? How might you engage and explore it with God and others?
Dean Simpson is part of the Communications team for The Salvation Army Australia