The mission field on our doorstep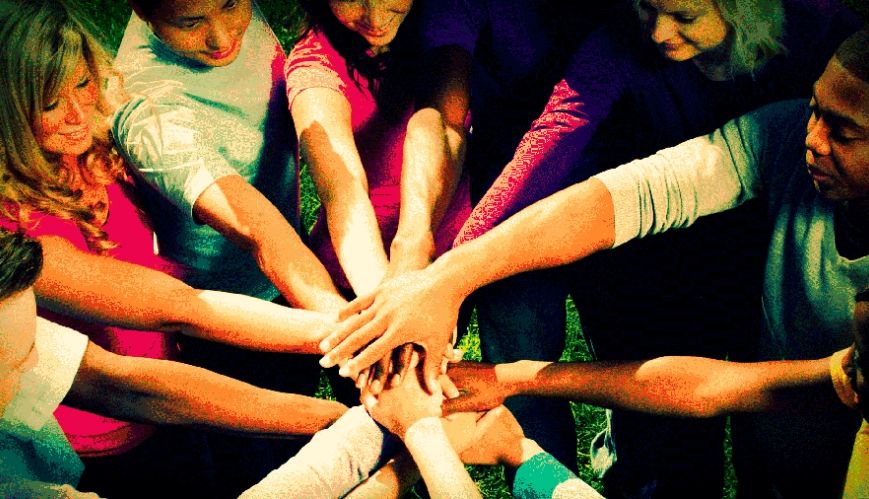 The mission field on our doorstep
20 September 2017
From 2003 to 2016, I had the privilege of serving the people of Ghana at The Salvation Army's Begoro Rehabilitation Centre as an occupational therapist, treating children and adults with disabilities.
This experience of crossing another culture enriched my life and left an imprint on my heart that God will continue to use for the glory of his Kingdom.
Leaving the shores of Australia for the first time and travelling to West Africa,
I was filled with the excitement and anticipation of what God would do in using my skills to help others in a foreign land. Character building began from day one as I experienced a huge culture shock – nothing was familiar to the daily life I was used to in Australia. Cross-cultural differences included working with an interpreter to treat patients, worshipping in the local language, being the only person who looked different, and learning to eat fufu and goat-meat soup with my hands!
God spoke to me about embracing the positive characteristics of the Ghanaian
culture in partnership with my own Australian culture, in order to relate well to the people in my new home. The sense of shared community, the hospitality of the African people, the time taken to listen to others and people's awareness of God at work in every situation, were a few of the many positive aspects of the new culture that I learned to embrace.
Typical Australian friendliness and humour, merged with my therapy skills, were part of what I could offer to the situation.
Embracing the best of both cultures helped me to assimilate with the Ghanaian people and integrate into the local community.
This concept can be applied in the Australian community as we learn to relate to people from diverse cultures.
Meeting people from diverse cultural backgrounds and hearing their story of travel, arrival and settlement in Australia can give us an awareness of personal experiences and a respect for their resilience.
This fosters understanding and results in discovering common passions, which is the foundation of building relationships.
The opportunity to introduce someone to Jesus is created when we build relationships with people, including people from different cultures.
The world, more than ever before, needs Jesus and there is a mission field of cultural diversity on our doorstep in Australia.
Latest census statistics show that more than 28 per cent of Australians were born overseas, and the Christian proportion of the population has fallen to just over 50 per cent, down from 68 per cent in 2001.
The Christian Research Association identified that The Salvation Army's church membership has one of the lowest levels of migrants compared to other denominations.
It also found that denominations experiencing growth over the past decade were those that were effective in accommodating people from diverse cultural backgrounds.
Of course, an individual's eternity and salvation should always be the priority rather than church growth, however, this highlights a need for The Salvation Army to become aware of its culturally diverse communities and learn from Jesus how to create cross-cultural relationships.
Opportunities to create such culturally inclusive relationships include one-on-one conversations with other school parents, taking a personal interest in those attending Salvation Army church or social programs or by inviting neighbours to share a meal.
When driven by fear or division, there can be a temptation for migrants or established Australians to segregate into familiar cultural groups rather than integrate.
Harmony and integration is, I believe, God's heart for his community. Whether people recognise Jesus or not, we are called to love and are united under one Lord who gave his life so that we live in perfect relationship with God.
"People from every nation will bow down before him. For the Lord is King, he rules the nations" (Psalm 22:27-28). Imagine the day when our church in Australia embraces the prayerful devotion of our Koreans, the evangelistic fervour of our Africans, the diligent Scripture study of our Chinese and the distinctive traditions of Aboriginal and European Australia.
"Jesus culture" is always higher and greater than our cultural differences and the Holy Spirit empowers us to relate to each other with the common gifts of the Spirit – peace, patience, kindness – with the greatest of gifts being love.
Katharine Dale is the Multicultural Engagement Officer for The Salvation Army Australia Eastern Territory