Transforming the present to create the future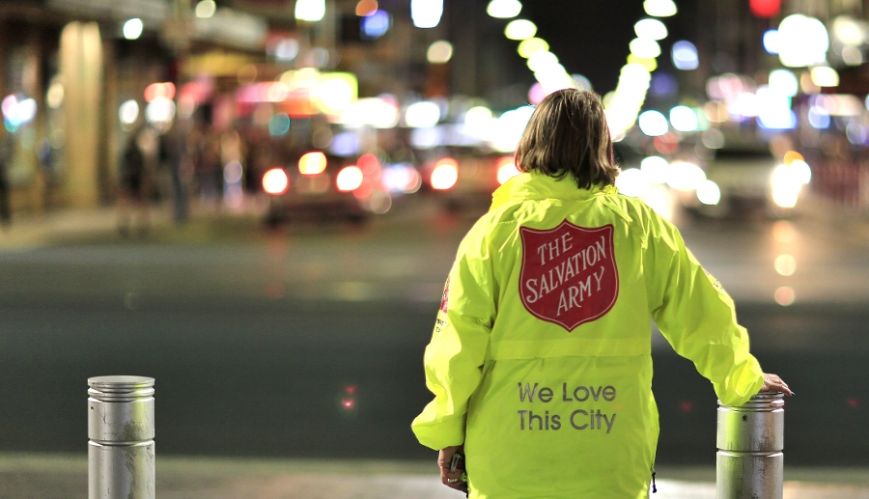 Transforming the present to create the future
10 January 2018
Take a moment and fast forward to 2030, 12 years from now. Australia will, according to the Australian Bureau of Statistics (ABS), have a population in excess of 30 million. The number of people aged over 60, again according to the ABS, will be
double what it is today. Digital services and knowledge will drive our economy.(1)
Our resources will once again be in demand as developing countries drive a second resource boom.(2) New industries based on emerging science and technologies will emerge. It is also a year where it
is hoped the Sustainable Development Goals are achieved to end poverty, protect the planet and ensure all people enjoy peace and prosperity. Things will be different. And so will The Salvation Army in Australia. For the better.
I've taken the time over the past weeks to reflect about what the future holds for Australia, but also the Army in this nation. With new realities and unexpected challenges, we must be prepared for whatever comes our way.
As a movement we must continue to adapt and change, as we have always done, but at this moment I am nothing but excited about what we can achieve and contribute as we embark on this new thing God is doing in all of us and further expand the Kingdom of God.
God has positioned The Salvation Army at the forefront of our nation as a key solution designer to assist in the solving of complex problems. With the help of our movement, in Australia in 2030 I want to see a nation where:
Inequality is diminished so all Australians have equal access to opportunities that make us thrive. 

We can move beyond diversity and embrace inclusion wholeheartedly. 

Our First Peoples are recognised by our constitution and the gap between Indigenous and non-Indigenous has closed dramatically. 

All people have a roof over their heads and the affordable housing crisis is a thing of the past. The new economy is creating new and desirable employment opportunities for those experiencing disadvantage.
People living with disadvantage, hardship or injustice, are supported to thrive and contribute.
Social innovation takes hold and we can support thousands more with innovative approaches to complex problems.
In line with these aspirations, I also dream of an Army in Australia in 2030 that will:
Be a movement that is true to its God-given calling and purpose, reflected in our National Vision.
Demonstrate actions grounded in the Word of God and prayerful consideration.
Know that transformation happens through relationships – with Jesus and in community.
Is compelled by faith to an action-oriented, self- sacrificial love of others.
Put our mission above tradition.
Celebrate being part of a growing, vibrant, international movement.

Partner with others in the knowledge that we achieve more together.
Intensely focus on what we are best at.

Raise up our young people to become leaders now, changing the future in the present rather than being leaders in the future.
Be transparent and accountable for our actions.
Continue to pioneer and innovate to ensure all Australians can discover full and abundant lives that Christ has come to bring.
Our National Vision positions us perfectly to
achieve all of this, with the love of Jesus. As with
all good vision statements, it requires a strategy
 that clarifies the Army's priorities.
The decisions we make today have a huge impact on where we will end up tomorrow. I firmly believe that The Salvation Army in this nation is on the correct path, driven with guidance from God and supported by appropriate insight, so that our vision can be realised as successfully and as efficiently as possible.
Throughout February and March you will have the opportunity to completely unpack and explore our National Vision with
 all Salvos.
From corps and social program to divisional headquarters to Salvos Stores, relish this opportunity to learn about how you can live our vision. May God bless you each one as you explore, pray and discern what our National Vision means for your local community context. The future is bright, friends.
Join us on what is a remarkable journey to transform Australia one life at a time.
References
1. CSIRO, Navigating Our Uncertain Future, 2016  
2. CSIRO, Navigating Our Uncertain Future, 2016